The Best Bathtub Trays For A Luxurious And Enjoyable Bath Experience At Home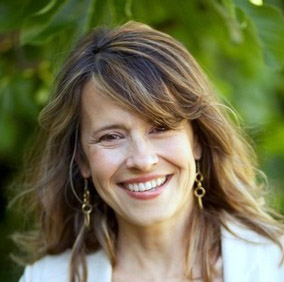 Kelly Brook, Contributor
Updated: Feb 6th, 2022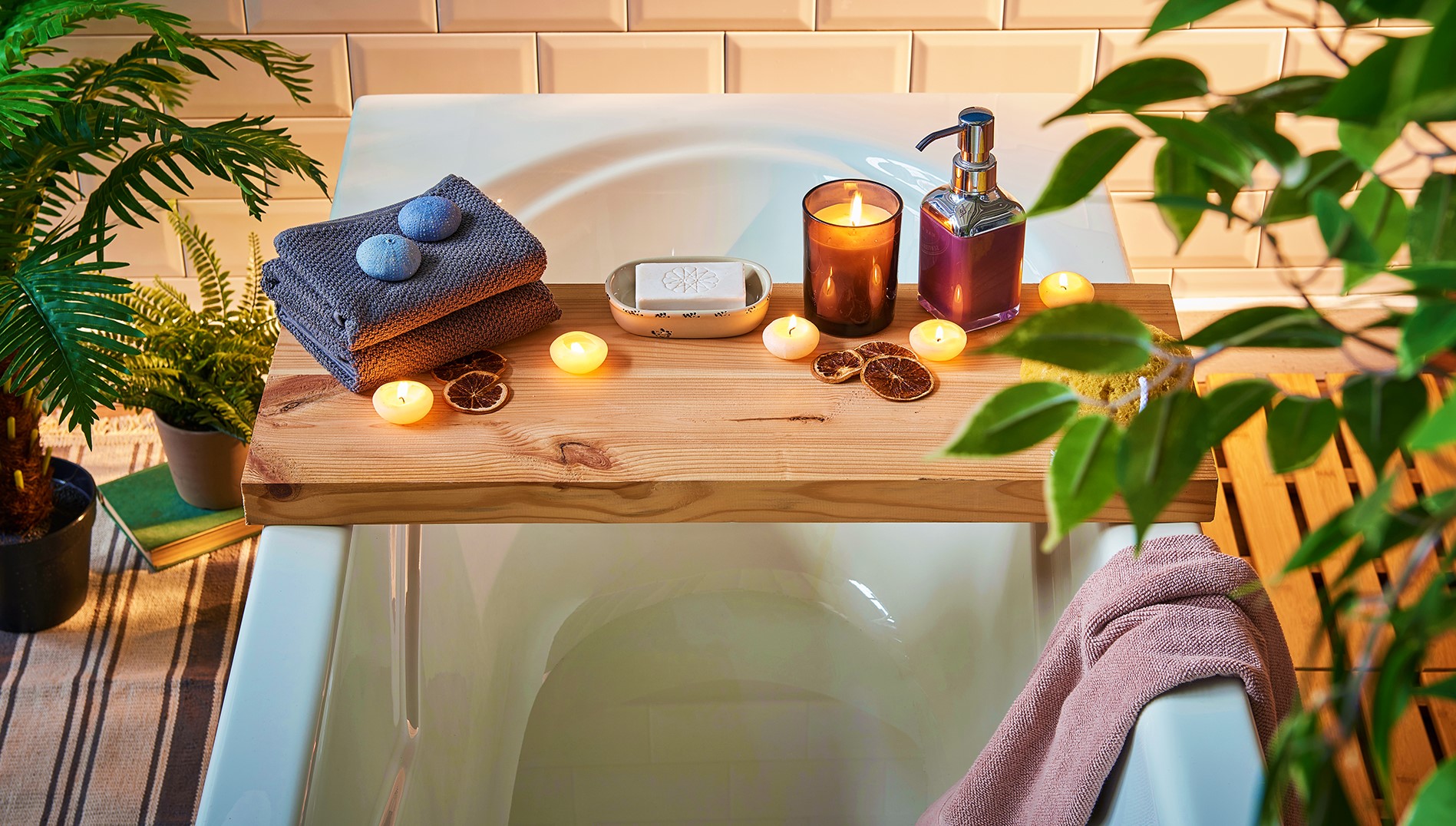 Picture this. It's only the middle of the day, but you're already thinking about heading home, taking a nice bath, and catching up on your favorite TV series or book with a glass of wine. 
When you finally get home and prepare to relieve your stress and unwind before bed, you can't fully relax. You'll need to step out of the tub again to grab a towel, some soap, or food to go with your wine. 
Now, you can spend less time prepping, no time fidgeting, and more time relaxing with a convenient bath tray! 
A bathtub tray offers convenience and eliminates overcrowding to leave you with a more enjoyable and relaxing bath experience. We found three of the best bathtub trays to buy in 2022 to keep all of your bath essentials within easy reach and organized. 
Read along for our top picks!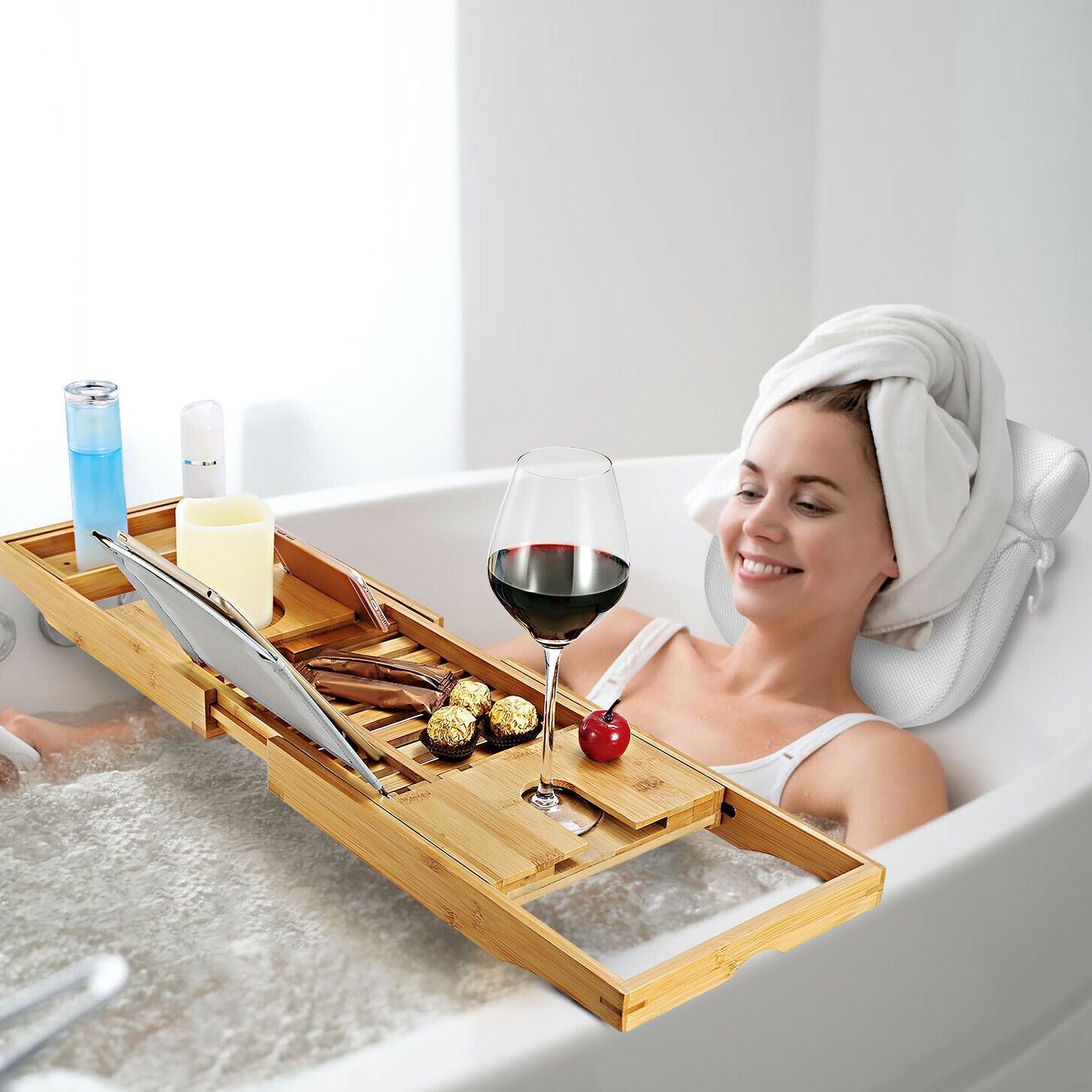 The YOKU Bamboo All-In-One Expandable Bathtub Tray is our top pick because of its unique and functional design that includes multiple slots to securely hold all of your things and can easily be expanded to fit any size bathtub.
It's made from natural, eco-friendly bamboo wood material with a special surface treatment to prevent mildew, mold, and discoloration. This bathtub tray features a rustproof stainless steel book/tablet holder, phone slot, round port to hold a mug or candle, rectangular port for bath and skincare products, and a specially designed wine glass compartment. 
YOKU will help you relieve fatigue, relax your mind, and heal your soul, so you can have a restful night's sleep and wake up feeling revitalized and energized for the day ahead.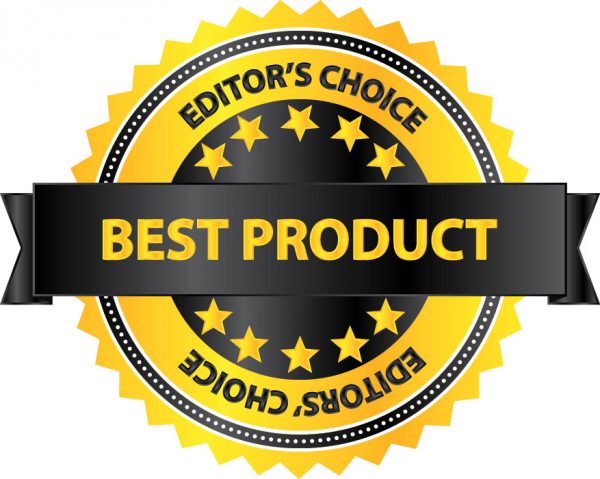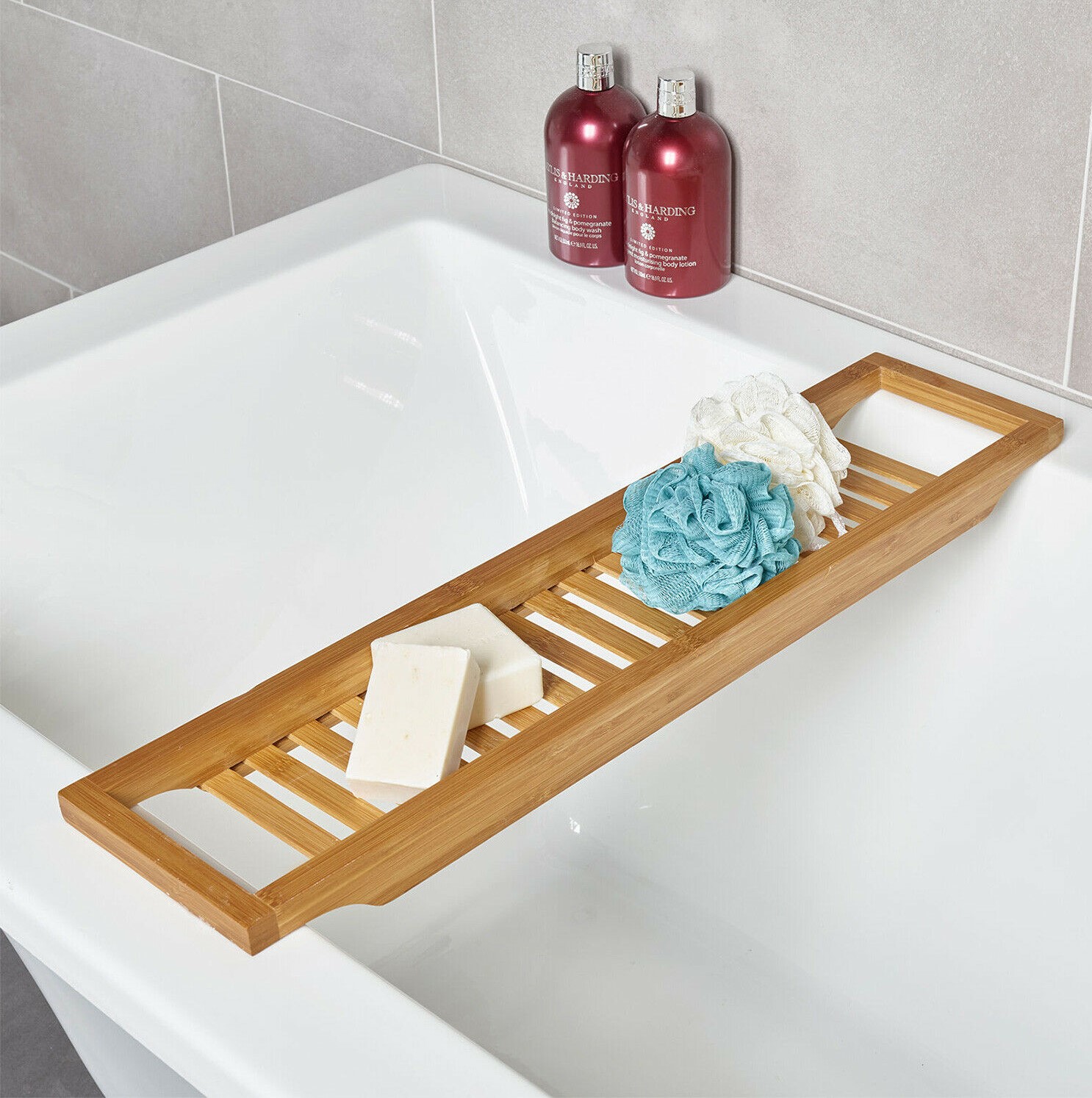 If you've got a small space and only have a few bath essentials, then the Lushé 100% Eco-Friendly Natural Bamboo Caddy Bathtub Tray would be a perfect choice. 
It's 27.56 inches long, which fits standard bathtubs, and 5.75 inches wide. The Lushé wooden bathtub tray features a sleek design that can fit a towel or loofah, glass or mug, candle, and book. It's made for a more relaxing bath experience but designed to be enjoyed by bath-lovers of all ages!
You can even use this natural bamboo bathtub tray for toys to keep your little ones entertained during bath time. It's a simple and affordable way to elevate baths at home.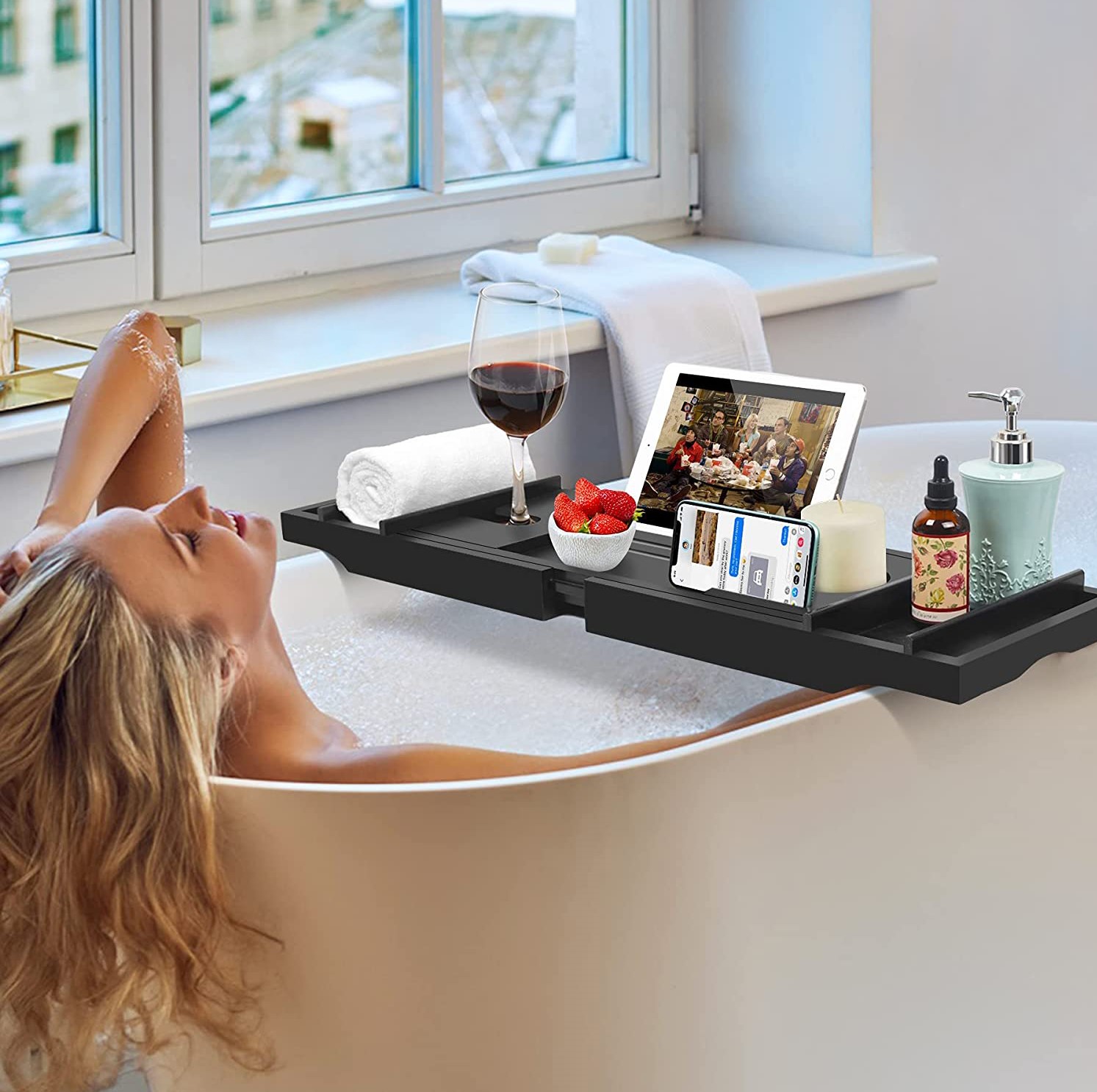 Not a fan of the classic wooden finish? The HomeSpa Experience Black Bamboo Bathtub Tray features a modern and functional design for the stylish individual.
Made from natural bamboo material and coated in this luxurious black color, this bathtub tray expands from approximately 28 inches to 42 inches. It also features multiple compartments and a book or tablet stand to securely hold everything you need to make your bath a relaxing and delightful one. 
Indulge and spoil yourself at the end of a long, tiring day at work or enjoy a romantic evening with your significant other with The HomeSpa Experience Black Bamboo Bathtub Tray. 
A bath is a great way to treat your body and mind. However you choose to enjoy it, a bathtub tray will make sure you can relax and recuperate as needed.
The items on this listicle are all made from natural bamboo and crafted to offer durability and convenience. Choose between our #1 most popular choice, best budget, and best modern design to suit your needs and preferences for a luxurious and enjoyable bath experience at home!