Bread Making Made Easy:The Top 4 Bread Makers to Buy in 2022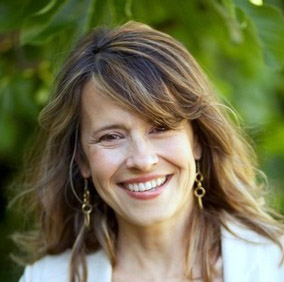 Kelly Brook, Contributor
Updated: Mar 18th, 2022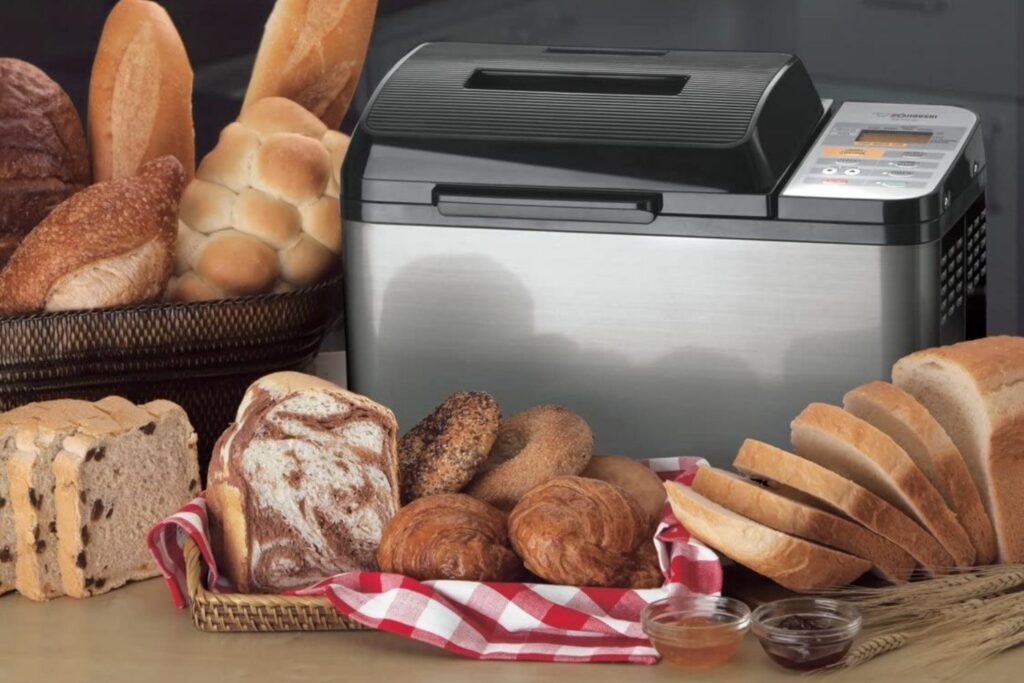 A freshly baked, hot bread is always a big hit at home, work, and anywhere else. Nothing beats that first bite of soft, delicious fluffy goodness of homemade bread. But let's be real – not everyone has the time to make bread at home. Not only does breadmaking take time – it's a tedious, messy process too.
Good thing, there's now the bread maker – a handy tool that help even those who are beginners to breadmaking to create great bread the easy way.
What to Look for in a Bread Maker
A bread making machine cuts the time in making bread from scratch. With a bread maker, you can just put the ingredients inside and let the machine do the kneading, rising, and baking. Using a bread machine allows you to create even the most artisan breads without breaking a sweat.

So what should you look for in a bread making machine?

There are a ton of options in the market – there are huge machines, cute machines, and even do-it-all machines. But how do you know if the bread maker you like is a great choice?

We asked bakers, pastry chefs, and even baking moms and dads to help us break down the most essential points on bread makers. So far, we've learned that bread makers should be easy to use. Since the bread machine will pretty much do it all, it's crucial that you understand how it operates to avoid burnt and bland bread.
Second, it should be multipurpose. Bread machines should make it possible for you to skimp on white bread for a while.
Lastly, it should be affordable!
Our friends who helped us review and rate different express bread machines recommended four bread makers and we can't wait for you to find out if they fit your must-have list.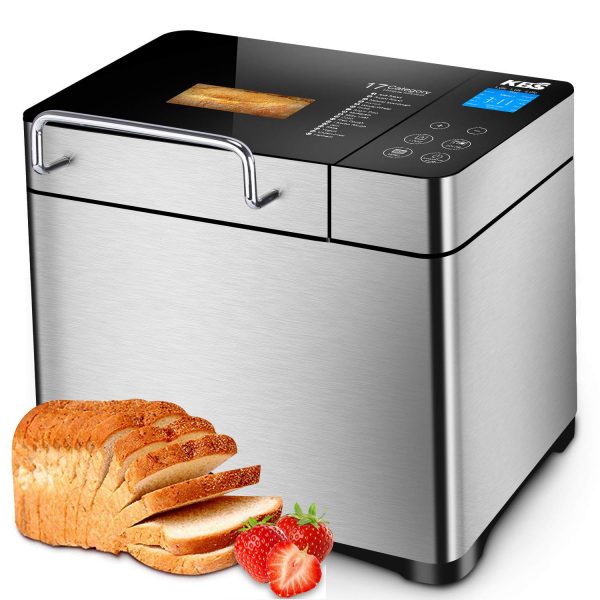 Does your family love freshly baked bread every day? Do you always find yourself large batches of bread and you just want an easy way of making it? We introduce you to the 8Breads!
This bread maker machine has 25 menus including basic, french, whole-wheat, sweet, gluten-free, quick, cake, dessert, rice bread, cornbread, purple rice, brown bread, porridge, sticky rice, mix, dough, knead, rice wine, yogurt, jam, defrost, stir-fry, ferment-bake, bake, and homemade.
It has 17 baking programs that allow you to find a perfect setting for different types of bread.
This cheap bread maker has a 15-hour programmable that allows you to set the cooking time, delay, and set accordingly. The Timer functions like how it is usually used in the kitchen—to make sure you have warm, crisp bread to serve!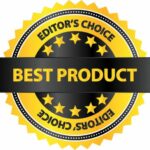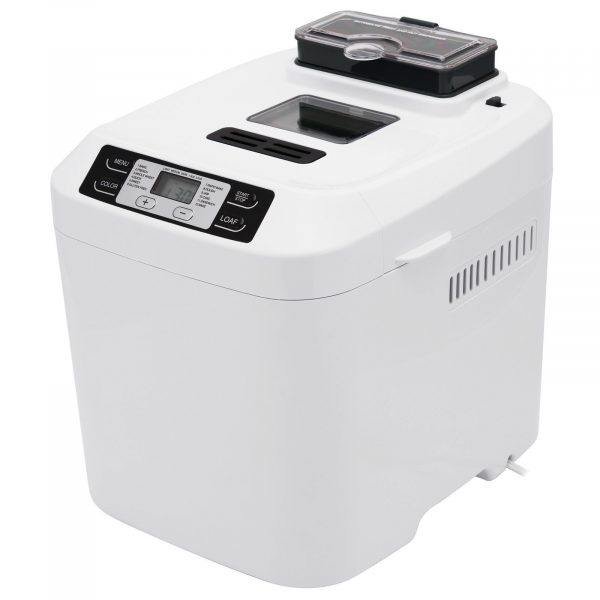 Are you someone who loves variety in their bread? Is white bread a no-no for you and you prefer healthier options?

The BreadXpert is an ideal choice for anyone who wants to create different types of bread when they want to!
This bread making machine allows you to be creative with the size of the bread you're baking. It includes a fruit and nut dispenser which plays a great role in easily adding sweet and nutty flavors to your loaf of bread.
If you want to go big – this BreadXpert can make up to 2 lbs of bread!
With a clear opening lid, you can easily see how your bread is baking!
Enjoy raising bread, wheat bread, sourdough bread, pecan bread, and chocolate bread with this handy bread maker!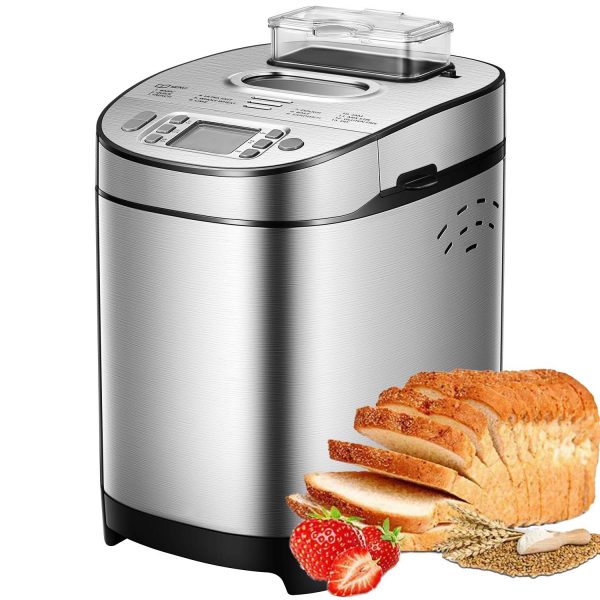 Who doesn't like crispy, brown crust? As big bread lovers ourselves, some of us were eager to find which bread maker is capable of producing the most perfect crust! In our review, we found out that the DailyBun does it best!
The function is simple – dump all the ingredients, close the lid, and let the machine do its magic. It is as easy as that. But the magic happens at the last minute – when the crust is starting to get perfected.
The DailyBun allows you to choose from three crust shades—light, medium, or dark—and from 13 pre-programmed settings for making bread that is made up of Basic, Basic Wheat, Basic Dough, Quick, Quick Wheat, Jam, and Cake.
The DailyBun can cater to up to 2 lbs of bread. It also comes with a fruit and nut dispenser if you want to get creative with your bread.
A big shout out to the students, young professionals, and single people who are currently missing the goodness of bread made from home. Although store bought bread is good, nothing beats the one that you can bite while it is hot. Sadly, you're worried because your mom isn't there to do the baking!
We have a special recommendation for those who want cute, instant breads! The BakeMama brings your mom's magical bread making hands wherever you are.
The BakeMama automatic bread maker is easy to use – perfect for beginners! It has a sleek, compact design that won't take up so much space from your counter.
It comes with a non-stick coating pan, a viewing window and non-skid base. With its mini size, it can make up to 500 grams of bread!
Bread is a big part of our life – we have it during breakfast, lunch, and dinner. Each bite can be comforting. Nothing satisfies better than a bread you just got out of the machine. Having a bread making machine allows you to enjoy your favorite treat while sparing you from actually going through the crazy bread making process. Now, isn't that a deal worth taking?