3 Best Carbon Monoxide Detector to Beef Up Your Home Protection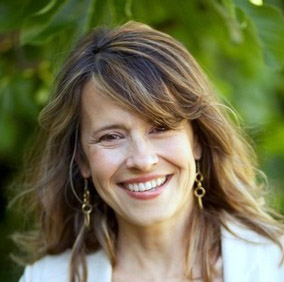 Kelly Brook
Updated: Sep 22nd, 2023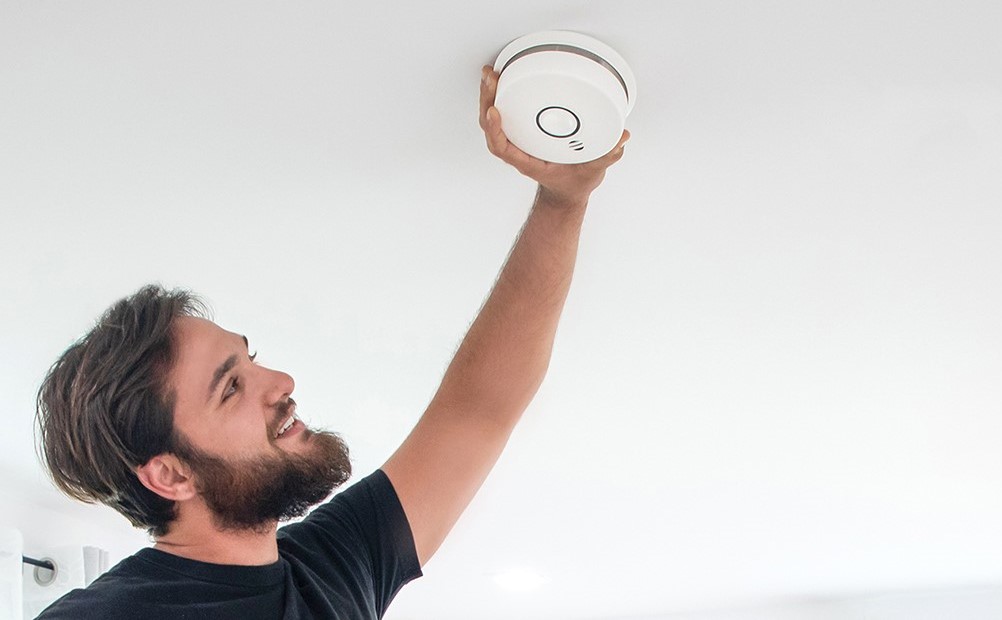 Gas poisoning is a real danger to you and your family's safety. With multiple appliances running simultaneously, it's easy to allow a CO leak unnoticed. Protection against this hazard isn't much to invest in, but the security it provides can save you from unwanted hospital emergencies or even death.
So if you're ready to beef up your home's protection and on the market for the best quality CO detectors, we've named our Top 3 Picks for Best Carbon Monoxide Detectors to buy. Our team has tested over 30 CO detectors and found these 3 to be the absolute standouts. Keep reading and see our recommendations and a few considerations before shopping.
What to Consider
Before we dive into our top 3 list, here are a few essential pointers you need to consider before buying.
Types of Detector's Power Source
CO Detectors come in different types: battery-powered, plug-in, handheld, or even hardwired. Battery-powered and plug-in types are the most convenient since they don't require special wiring like hardwired detectors found in newer or renovated homes. Battery-powered runs on replaceable batteries that usually last up to 10 years. Meanwhile, hardwired and plug-in has a constant flow of power and a backup battery system in case of an outage.
Check what type of detector you need to ensure you'll get the best value for your purchase. You can remove the detectors from their mounts and verify if wires are connected to the wall or ceiling. If yes, then you must opt for hardwired detectors. If there are no wires, battery-powered is an excellent option.  
Sensor Technology
Many CO detectors come with built-in smoke detectors for better security. Sensor-wise, they could be using either ionization sensors for fast-burning fires or photoelectric sensors for smoldering, smoky fires. There are also hybrid detectors with dual-sensors, which are the better options, but there are not the easiest to find.
If dual-sensors aren't available, choosing between ionization or photoelectric depends on how fast you want the sensors to set off. Photoelectric sensors respond quickly to low-intensity fires that begin slowly and spread without a flame for an extended period—suitable to prevent the risk of smoke inhalation. Meanwhile, ionization sensors respond fast to smoke from a flaming fire or fast-moving fire by quickly detecting low-smoke fires. This sensor is designed to enable you to act fast and get to safety before a fire engulfs the property.
Your Space
Choosing a CO detector may vary according to your property's size. For large spaces like multi-level homes, it's recommended to opt for detectors that can be interconnected to create a network for better coverage. On the other hand, for small to mid-size spaces, it is essential to place your CO detectors in areas with multiple appliances like the kitchen, living room, etc.
Other Features
Some CO detectors come with multiple features to guarantee top-notch performance. There's a memory feature to log levels of CO concentration to notify you of your property's status, especially if you're away for an extended period. Voice alerts are also handy for more efficient warnings. Other features like battery-saving, LED signals, and temperature measurements are great additions to have too.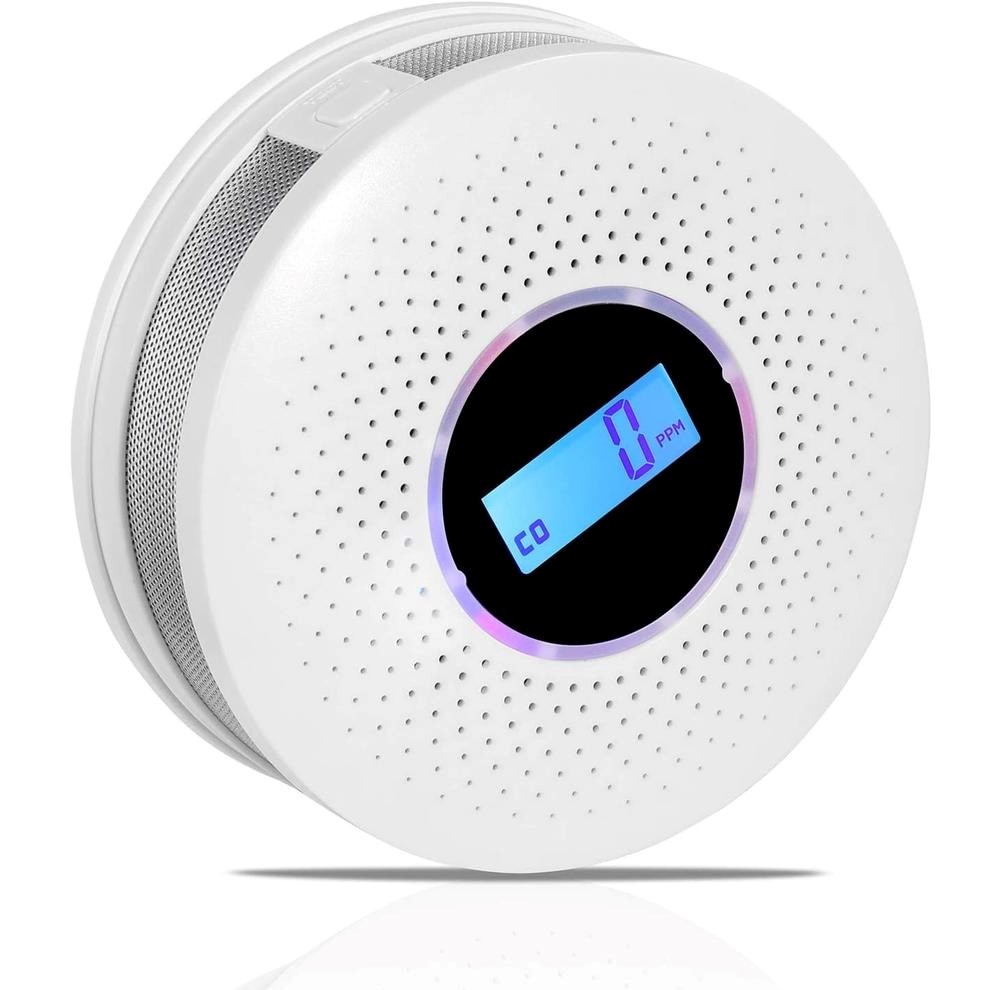 Sharing with you our #1 pick for this list.
The Lexbon CO Detector is a 2-in-1 device that combines high-precision CO + smoke detection. This device features an easy-to-install device that runs on AA batteries. What's impressive about the Lexbon CO detector is the amount of data it reads. It can track CO concentrations up to 999 PPM, including temperature and relative humidity. Its smoke sensor uses an infrared photoelectric sensor that features excellent sensitivity.
Once installed, the Lexbon can last 2x longer than standard CO detectors. It even comes with a battery-saving feature with a low-battery alarm to notify you when it's time to replace the batteries. This feature is convenient to ensure you'll never miss a single opportunity to protect your family's safety. 
Aside from the built-in add-ons, the Lexbon also offers multiple notifications for warnings. It comes with a sound, flash alarm, and LED indicator to make emergency warnings easy for everyone. And to make security even better, the device also has an alarm memory function to record the highest levels of CO concentration while you're away.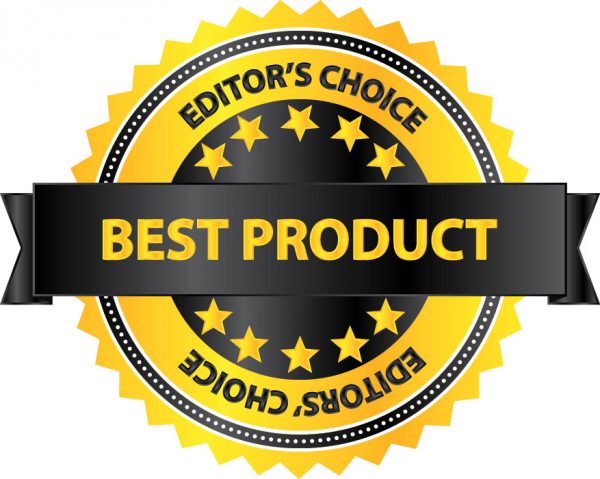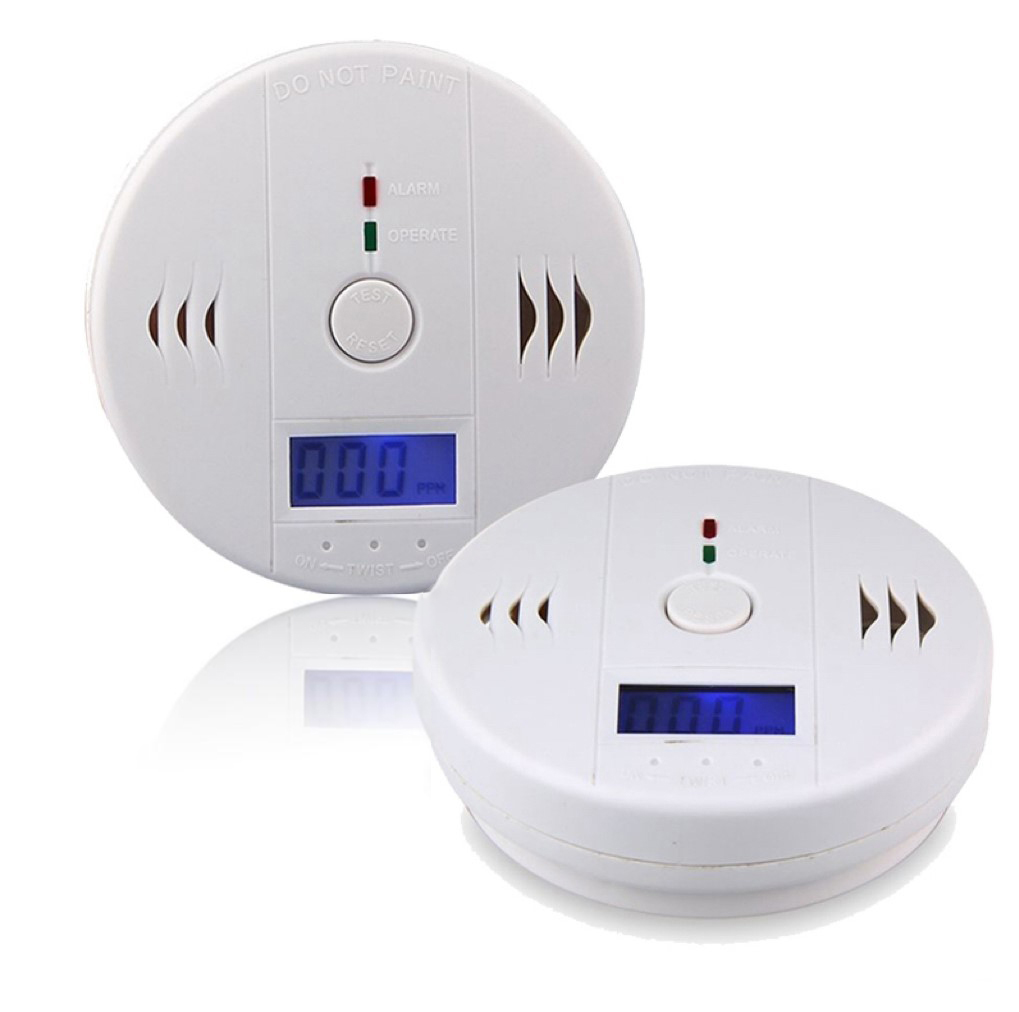 Here's another excellent choice for a top-notch CO detector for your home. And as per our test, this device is one of the most reliable ones.
The DarcSens CO Detector comes with all the right stuff to guarantee safety against unexpected CO leaks. With the advanced level of protection, 85 dB sound alarm, quick-to-read digital display, this device ensures you'll act smart in the presence of a threat.
Design-wise, the DarSens is 100% easy to install and operate. Mounting it close to where most of your appliances are located is easy peasy. It's battery-powered, so special wiring is not necessary. Further, its battery life is one of its best attributes. This device can go 2x or 3x longer than most standard Co detectors. It even comes with battery replacement notification to ensure security is on top 24/7.
What's even more impressive is the DarcSens' 360° coverage with a sensitivity that can track high and low levels of CO concentration. And alarms are distinguishable according to the concentration detected. For example, a 50 PPM gas concentration will notify within 60 to 90 minutes; and 300 PPM will alarm within 3 minutes after detection—so your response to threats comes according to severity. 
The DarSens CO Detector is one of those devices that you can consider permanent. The quality is excellent, and the sensors are up to match with other leading brands. Excellent value, indeed.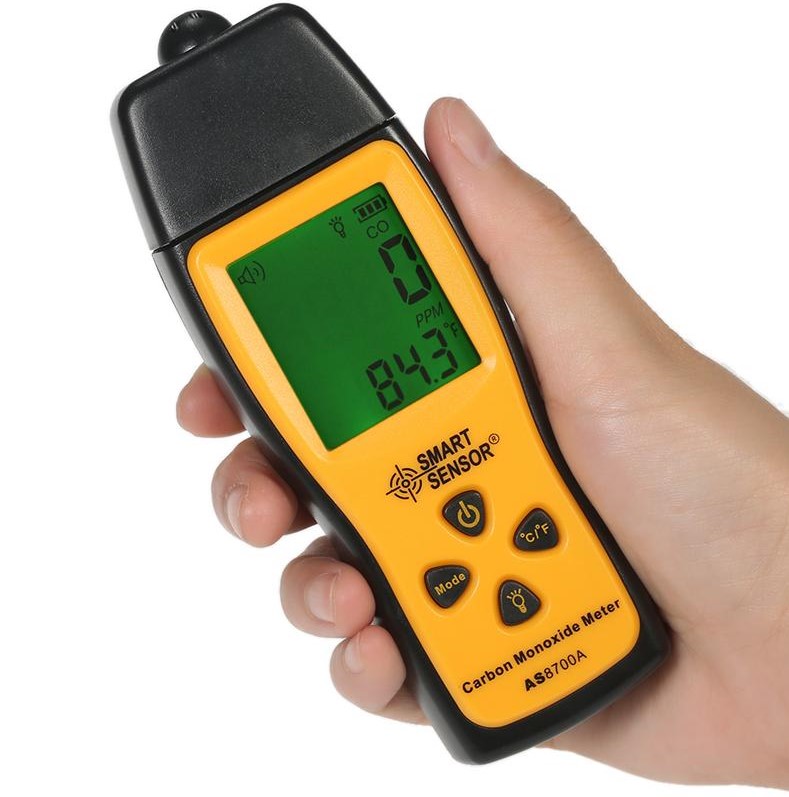 Are you looking to level up your CO risk assessment at home? Here's a handheld device that you can carry from room to room to track possible CO leaks. The CannoTrack CO Detector is a handheld device that features a high-precision gas tester with a measurement range of up to 1000 PPM. 
The CannoTrack is an excellent device to survey areas where standard, installation-required CO detectors can't reach. With its superb accuracy of ±5% and less than 60s response time, it's the best tool to help you track CO leaks in your area. What's more impressive about the CannoTrack is its adjustable alarm point. You can adjust the alarm to set off high or low CO levels for better coverage and security.
Further, continuous monitoring is also available to use. Unlike other handheld detectors that go off after one reading, the CannoTrack works comprehensively to achieve a reliable result. It even comes with a data hold feature to effectively track CO concentrations—including peak levels.
Overall, the CannoTrack is an excellent tool for risk assessment at home and outdoors. It also includes temperature and relative humidity readings—essential data if you're camping off-grid. The CannoTrack is impressive in detecting combustible, flammable, toxic gases, and even oxygen depletion. It's widely used across different industries, so you know that quality is there.
Your home and your family's protection can cost as low as 50$. Investing in a good quality CO detector can mean less damage to property and better health security. The products we recommended on this list have been proven and tested effective. So know that what you purchase is guaranteed to work to your advantage.
How We Choose Our List?
Our team has spent countless hours testing and researching to determine if the product aligns with our criteria. We've also collaborated with home security experts and reviewers to ensure we're on the right track in recommending an in-depth list of items that you can purchase. That said, our picks are based on results, not popularity or one-time deals, so that you can get your money's worth.
Related Reviews You Might Like