3 Best Changing Pads to Make Your #ParentDuties Easy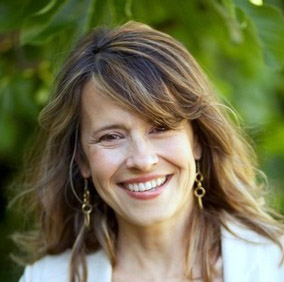 Kelly Brook, Contributor
Updated: Mar 8th, 2022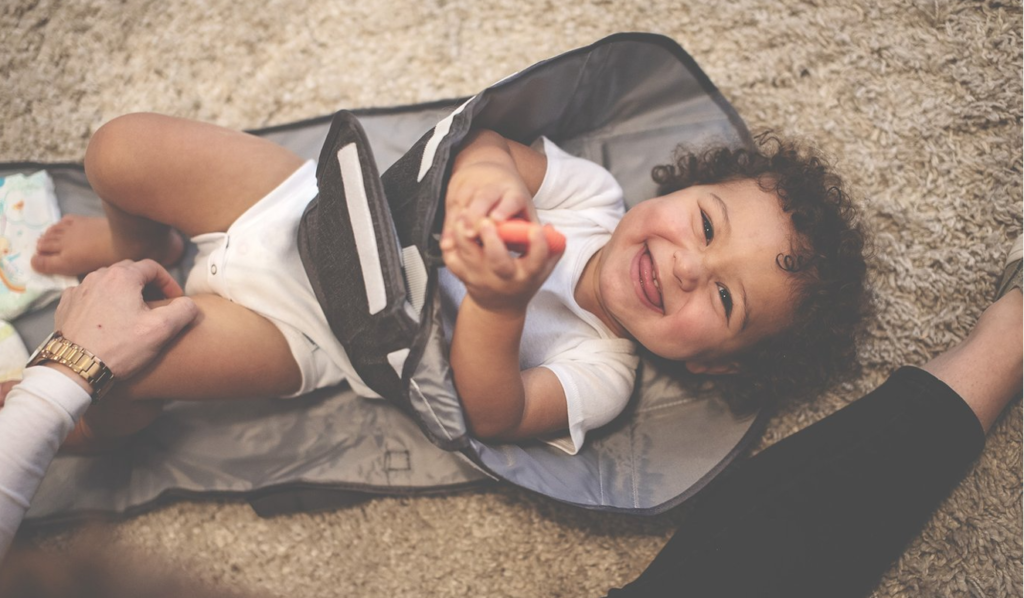 All moms (even dads) would agree that diapering is one of the most stressful and tedious tasks a parent goes through daily. Working through all the rolling and kicking, you'll see it more like a wrestling match than a diaper change. But did you know there's an effective hack to make changing diapers a lot simpler?
Changing Pads are every parent's best friend when it comes to diapering. If you go and ask a seasoned parent now, they'll tell you how easy life has become after having this simple solution to all their daily diaper changes. Not only does this item keep the baby at ease, comfortable, and safe, but it also eliminates the chances of cleaning a bigger mess after.
We know that Changing Pads are a lifesaver to many moms and dads trying to overcome the struggles of changing nappies, but choosing one that fits your criteria could be overwhelming. Hence, we've created this breakdown of the Top 3 Best Changing Pads this 2022 to make "choosing" a lot simpler too!
Read along.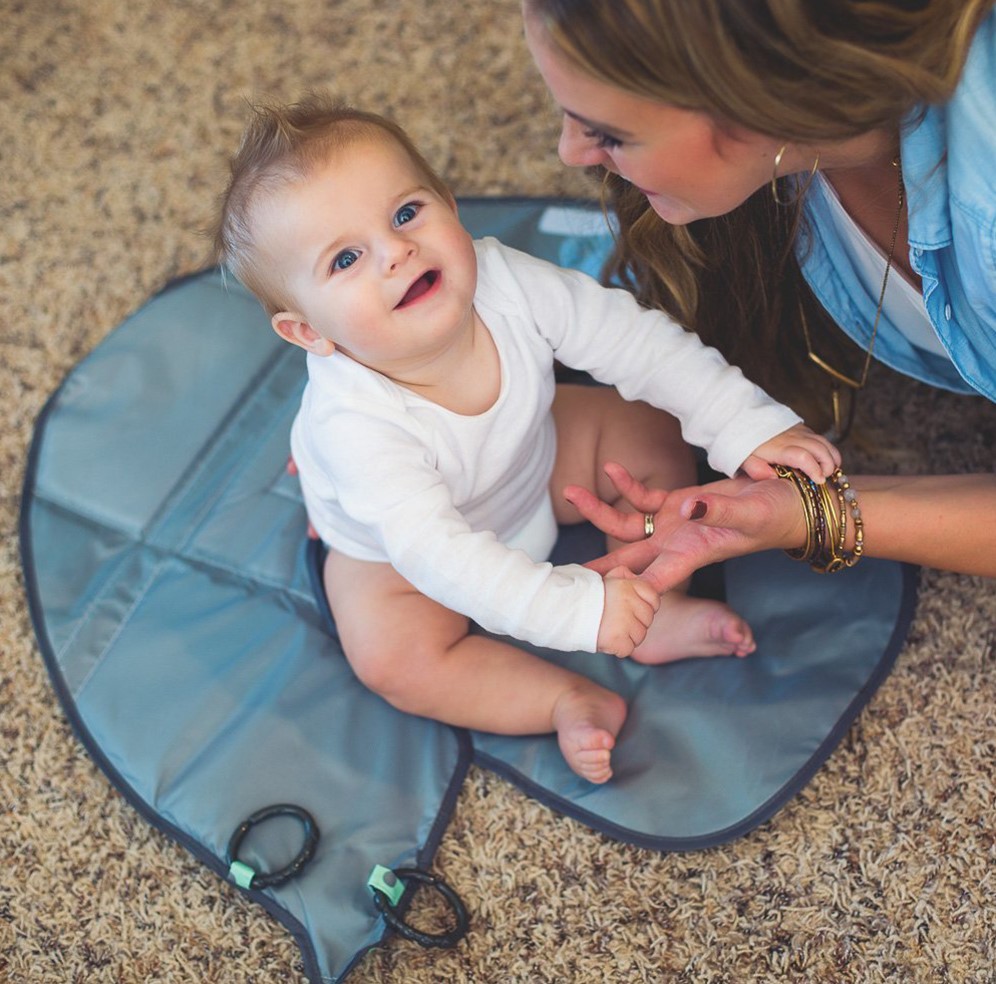 What stands out to us the most in choosing TaffyBaby as our most recommended for Best Changing Pads is its soft barrier that encloses right above the baby's belly to prevent rolling and other unnecessary movements that could prolong the diaper changing process. If your baby loves to move around while you change their nappies, this feature is extremely helpful in keeping your baby occupied during the entire process.
Another thing we like about the TaffyBaby is its portability. Imagine this: the TaffyBaby has a diaper supply holder, a built-in toy loop, and a padded head and shoulder rest, yet it can be folded into a small, easy-to-carry clutch. In other words, even if you're not at home, you can ensure that your baby is safe and comfortable, and at ease while changing their nappies. And for us, that's a value that you can't deny.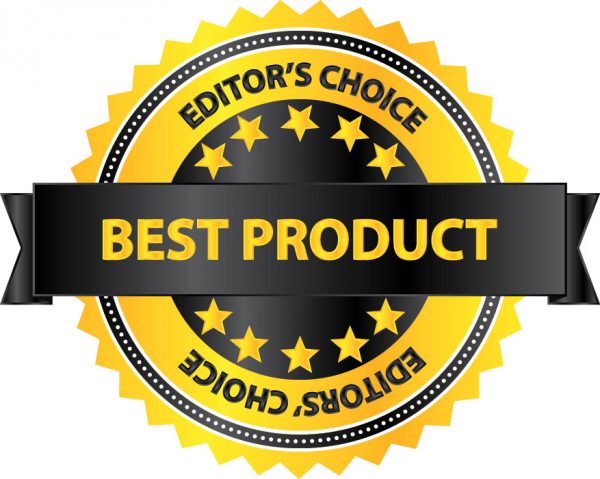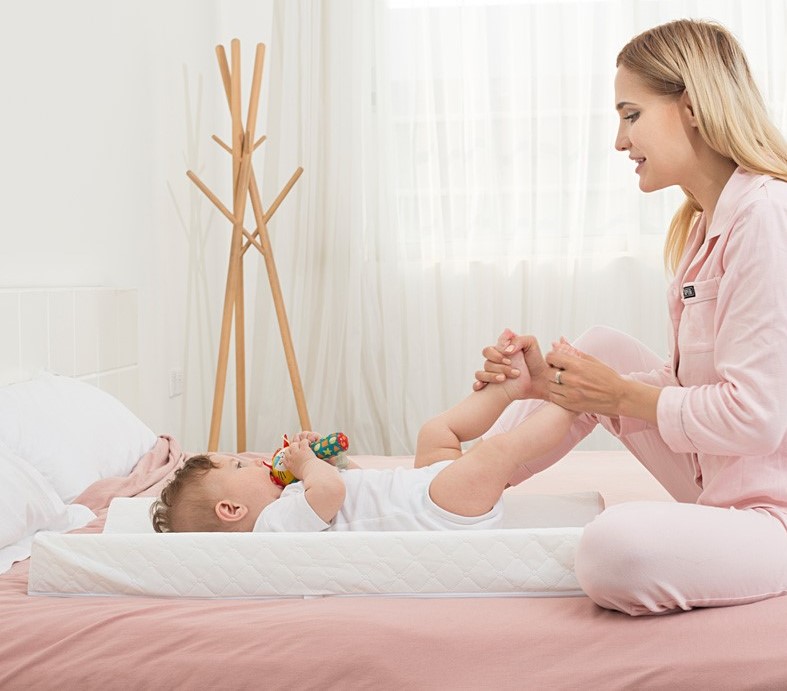 If you're looking to upgrade your changing station at home into something more comfortable and safe for your baby, then the BabyClues Strap-Secured Changing Pad is the PERFECT option for you. 
Here's the thing: if your baby moves too much while changing their diapers, you need a changing pad that comes with an extra set of security to ensure their safety every time. The BabyClues Changing Pad comes with 2-sided contoured walls, and a quick-release safety belt that guarantees your baby stays in place, comfortable, and safe when diapering. The soft foam pad is also made of top-notch quality to ensure it won't flatten out over time. And most importantly, the BabyClues Changing Pad has an added security strap underneath that keeps the pad attached to the furniture.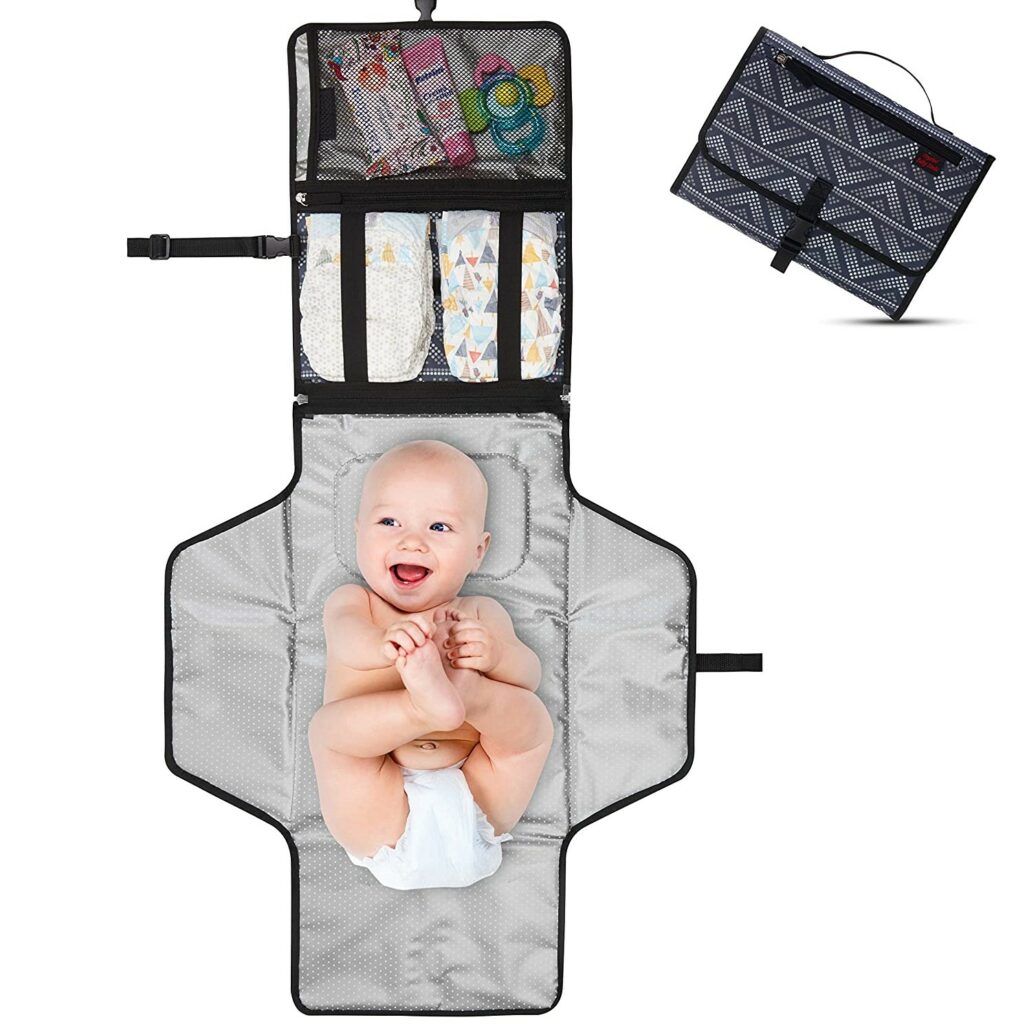 What if you can take all your diapering essentials into one easy-to-carry clutch? So if you're tired of those heavy diaper bags, then the LittleWiggles Portable Changing Pad is something you need to try. This Changing Pad has everything you need to make "diapering on the go" a reality. 
The LittleWiggles comes with 2 waterproof mesh pockets that can be used as storage for all your diaper supplies and other essentials. Its pad is also wide enough to ensure your baby is safe, especially when the call for diaper duties occurs at unexpected times. But what makes this changing pad such a MUST-HAVE is its impressively portable and lightweight structure. You can literally substitute your conventional diaper bags into this small clutch bag. Rest assured, once you tried the LittleWiggles, you'll never have to use those heavy diaper bags again.
Changing Pads are a great addition to your baby care essentials. They are the PERFECT go-to equipment to make changing diapers effortless. We've narrowed down our review to 3 products we see are beneficial in different scenarios. One (BabyClues) is for upgrading your dedicated space for changing diapers into a more secure and comfortable place for your baby to feel at ease. On the other hand, the other two products focus on portability—to enable you to perform diapering safely anywhere you go. Nonetheless, either of the 3 products we highlighted serves their purpose perfectly and efficiently in making your #ParentDuties easier and convenient.