Best Diaper Bags:The 4 Best Baby Bags to Buy in 2021 for Your Childcare Essentials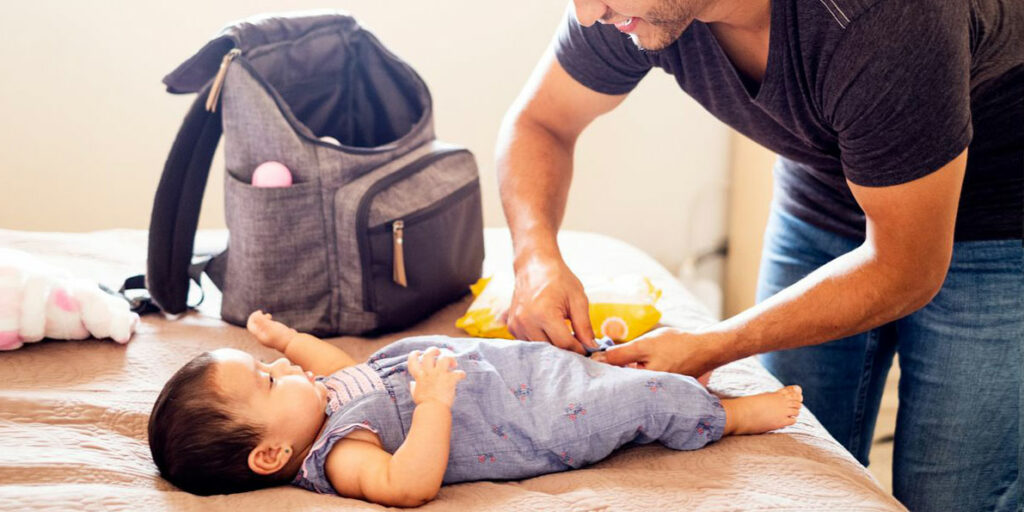 Baby bags have evolved through the years. Gone are the days when all we had was a wide, spacious bag where we dropped everything inside. Now, we have impressively designed bags that make carrying things a breeze. Stylish and functional, diaper bags can now satisfy your need for style, and can handle all your must haves for your baby.
If you're in the hunt for the best diaper bags that can cater to all the essentials for your baby, you've come to the right place. In this review, we're featuring the top 4 best baby bags in 2021 that will make every trip with your baby easy and breezy.
How We Decided
If you're a mom, someone who's expecting, or one who wants to give a mom a conventional diaper bag, it's easy to feel lost on what to buy. With so many baby bags vying for your attention in the market, shopping for the best bag can be a chore.
As parents with little babies ourselves, we understand the struggle of not having the diaper bag that can cater to all our needs. We're also over and done with bags that look downright boring and ugly. To help our fellow parents, we did our own research, and asked the help of pediatricians, baby caretakers, and other parents to help us narrow down our choice.
Gleaned from our research, here is our quick criteria on what to choose when it comes to the best diaper bags.
Space
As parents, we know the struggle of needing to bring an endless amount of baby essentials. We have to pack up milk, bottles, water, diapers, and extra clothes. Experts recommend that we choose a baby bag with enough space for all our baby's needs.
Ergonomic Design
Sometimes, we need to carry both baby and bag…and it can take its toll. Choose a bag with a comfortable, ergonomic design that won't put strain and sprain on your arms and shoulders.
Style
We don't want boring bags, don't we? Just imagine if the only thing that ruins your entire look is your baby bag. Style is also important in our choice of bags because well, parents should still have the luxury to feel and look good.
Among all the products we have reviewed, here are our top picks.
When mom and baby go out, it's inevitable that there will be moments when little ones scream for rest. We've all been here, and we know the feeling. This is why when we reviewed the Drapex, we couldn't help but feel impressed as it saves moms from a lot of outdoor struggles.
The main feature of Drapex is its sewn in bed. If you want your child to rest for a moment, simply pull out the expandable bed attached to the bag. The mesh bed is long enough for your child. Simply place the mattress that comes with the bag, and you're good to go.
The Drapex is stylish – you won't even think that this is a diaper bag. Inside you'll find a number of compartments that can cater to milk bottles, water bottles, clothes, cleaning essentials, and even toys.
The Drapex also comes with an ergonomic design that removes painful strains off the shoulders. With this bag, you can pack confidently without missing any essentials.
Waterproof and stain resistant, this bag can keep your essentials dry and clean… even if it got spilled on or rained on.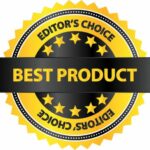 Are you looking for diaper bags that can literally take the load off your back? Are you in the hunt for diaper bags that make going out much, much easier? Naplax is one of our favorites among the bunch of do-it-all diaper bags.
For us, the main feature of the Naplax is its expandable bed and diaper changing station which allows you to put your kids to sleep, or change their diaper even if you're on the road, or in the outdoors. Simply take out the mesh bed, place a mattress, and your baby can sleep soundly. The bag comes with a cover to protect your sleeping child.
The Naplax also includes a USB interface which allows you to charge your phone, or listen to music wherever you are. This bag also comes with a design that fit all sorts of strollers in the market.
One of the most impressive features of Naplax is its compartments – 15 of them in total. You will have enough slots for the essentials you and your baby need. With an aluminum foil covering the areas of the bag, you can be ensured that any perishable items inside won't end up getting spoiled!
The Naplax is waterproof and stain resistant. It can get rained on, and you can be ensured your items will stay dry and clean.
If you're all about the best diaper bags, Naplax is something you should look into.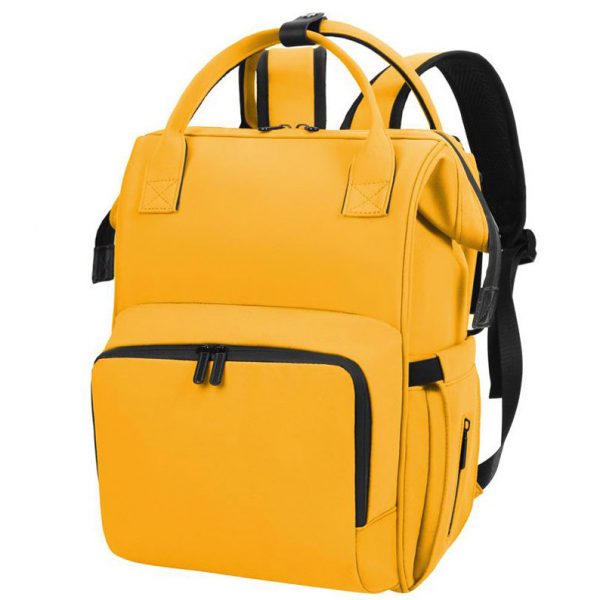 If you're looking for a baby bag with a great look outside, and impressive, organized slots inside, we recommend the BuckleUp diaper bag.
BuckleUp features topnotch design you can easily mix and match with whatever outfit you have. The most impressive feature of the BuckleUp is its waterproof design – anyone can pour liquid on your bag, and your items will remain dry!
This casual-looking bag is a powerhouse on the inside. The interior features multiple organizing slots for baby's milk essentials, clothes, bottles, and even mom and dad's important items.
This diaper bag comes with padded straps that take off the strain and sprain that comes from carrying heavy loads of items.
We love how you don't need to worry about milk and food spilling and spoiling inside. The bag includes an aluminum foil that ensures the bag can keep the quality of perishable goods inside.
If you want to keep your baby's essentials well kept and protected from impurities, the BuckleUp is a great choice.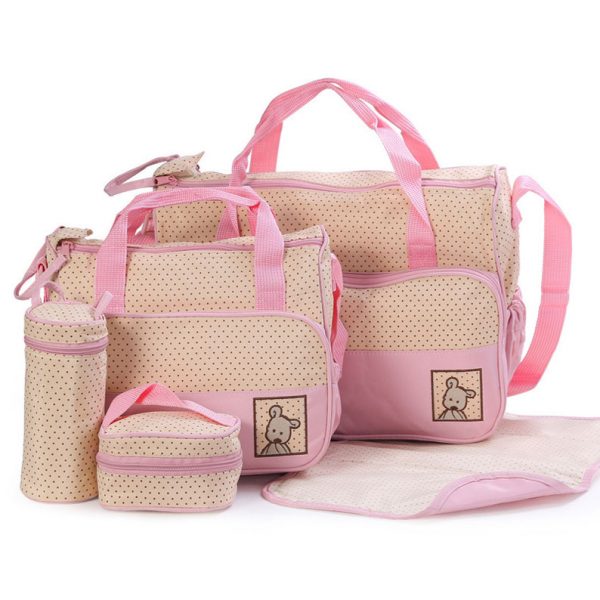 Are you a big fan of keeping everything within reach? Do you prefer products that have it all? If you value completeness and durability, our top pick for you is the WrapUp 5-piece diaper bag set.
Why is this called the five-piece set? It's because it is composed of a big baby bag, a smaller bag, a bottle container, a cute bag for cleaning essentials, and a baby mat. It is like it has all the things you need for caring for the baby on the go.
The WrapUp helps you fix your items in a convenient and compact way. The last thing you have to worry about is having a hard time finding items that your baby needs the most.
You can use the big bag for clothes, the small baby bag for mini essentials, bottle containers for milk and water, a cute bag for mom's items, and a baby mat should your baby need to sleep when you're out.
This durable bag can take any adventure and any beating by outdoor activities. Waterproof, you won't have to worry about your items getting rained on or getting wet.
If you're looking for the best investments for your baby, this baby bag is something to consider.
Diaper bags come in handy when parents need to go outdoors. These compact bags can carry it all – everything you need to make your travel smooth and easy. With these impressively designed diaper bags, going out won't be stressful to you and your baby anymore.