Savor the Rich Flavor of Freshly Brewed Coffee with These 3 Top-Ranked French Presses, Coffee Presses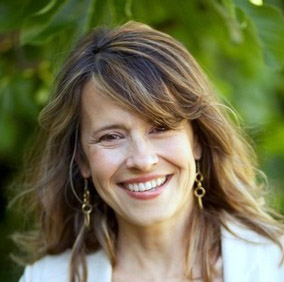 Kelly Brook
Updated: Sep 22nd, 2023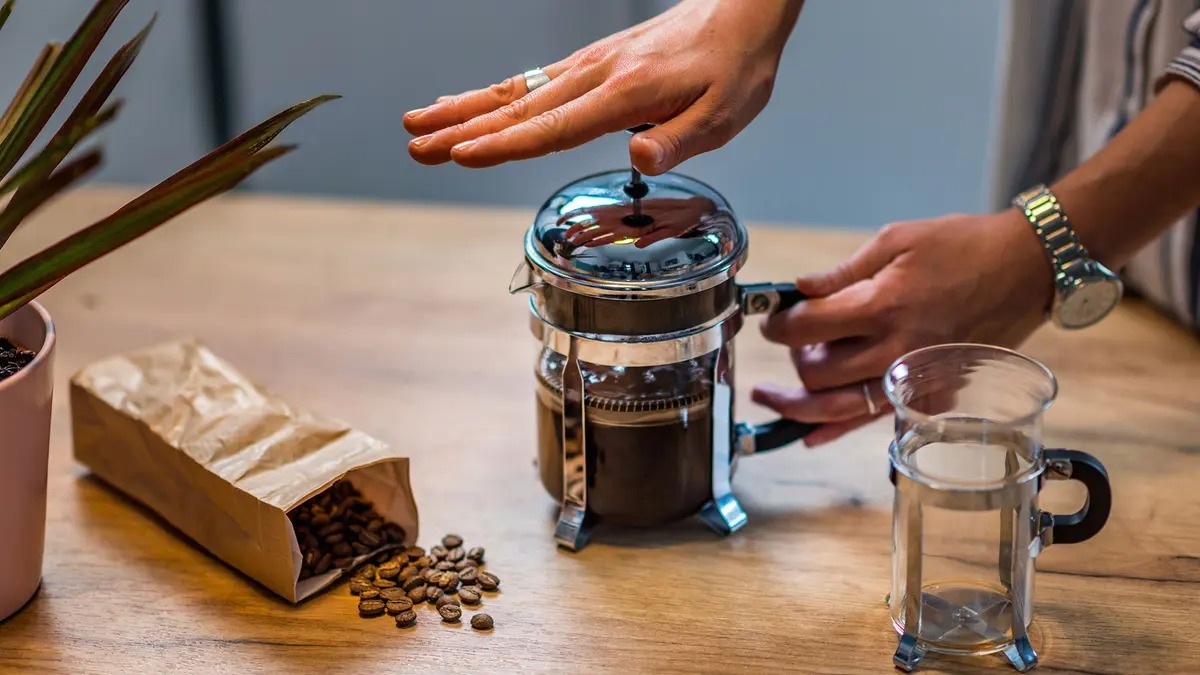 As a coffee enthusiast, I understand the significance of a great French press in brewing a delicious cup of coffee. A well-designed French press can elevate your coffee drinking experience and bring out the intricate flavors and aromas of your favorite coffee beans.
With that in mind, I've tested and reviewed the top 3 best French presses currently available in the market to help you make an informed decision about which one to choose. Whether you're a coffee aficionado or a casual drinker, these French presses are sure to deliver a rich, full-bodied cup of coffee that will satisfy your taste buds.
I've found three French presses that best met these specifications with price tags that won't break the bank. They all have a 34 oz capacity which can fill 4 mugs or American standard-sized coffee cups. 
We did the hunt for you, so just read along and choose the one that matches your preferences. 
Here are our top picks!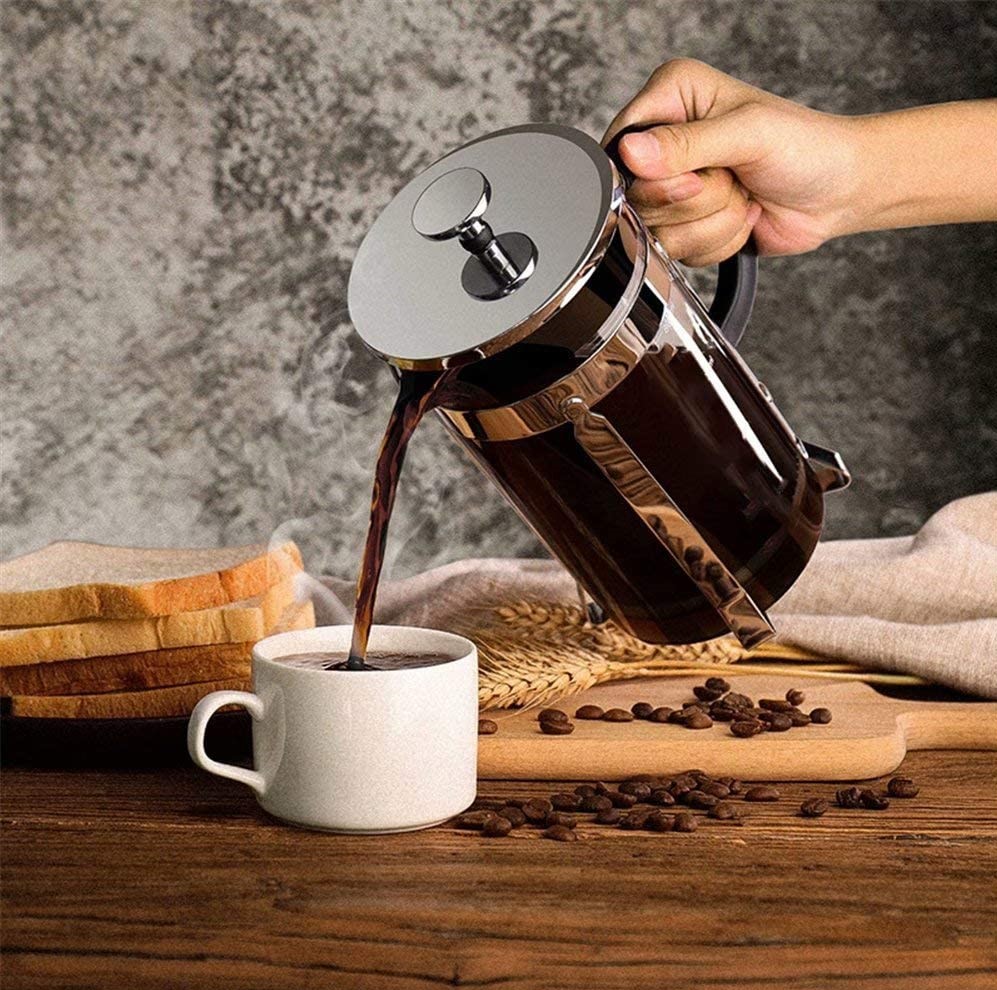 We love this French press because apart from its 34 oz capacity and 3-level filtration system, it's made with heat-resistant borosilicate glass.
The last thing you want is to waste precious coffee beans or tea leaves and time because you have to brew another batch. We have good news – the SipBrew can make up to 4 cups in one go. 
We love the single-mesh filter that ensures no terrible coffee remnants come to your cup. 
We can't forget how easy it is to use the SipBrew – even those who don't have a formal education on making coffee can rely on the SipBrew!
The single mesh filter screens and perforated plate with an easy press button guarantee an effortlessly smooth, rich-flavored drink every time. Its glass beaker sits on a stainless steel tripod that's much more stable, stronger, and more pressure-resistant than four-foot bases.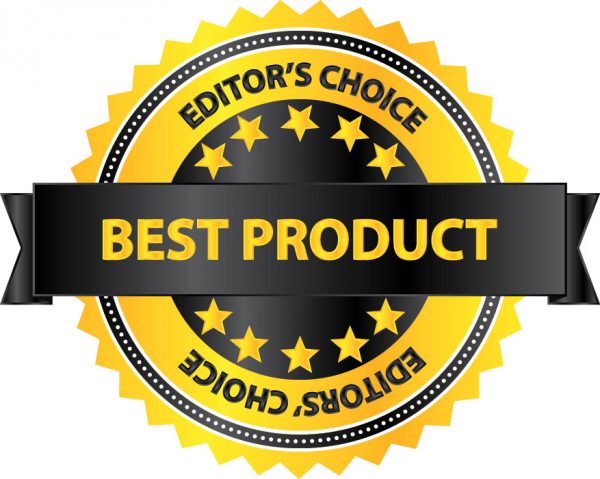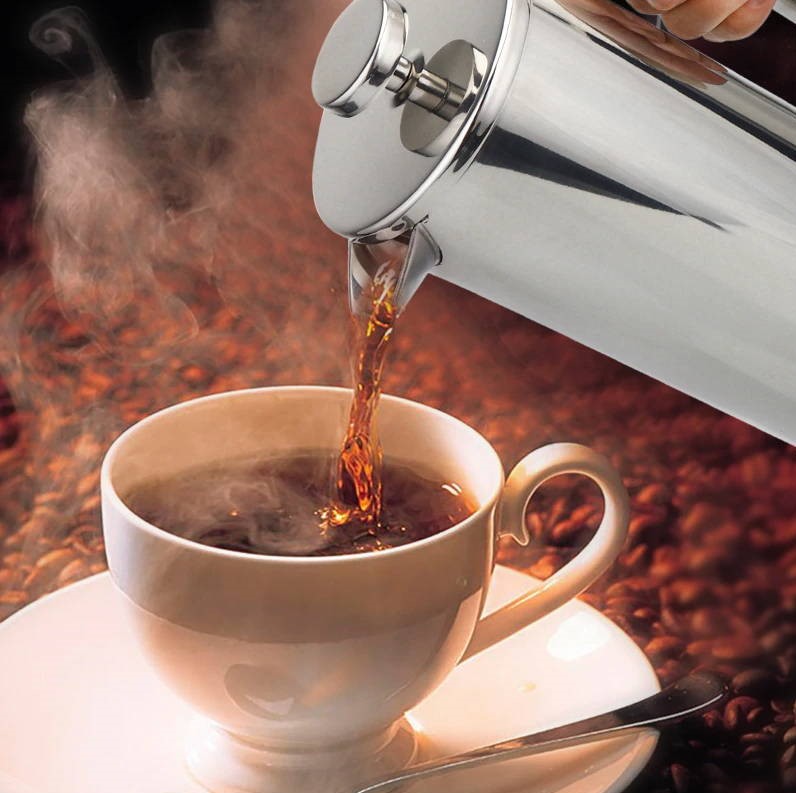 If you don't want to worry about glass breaking, then this entirely stainless steel French press is for you! It's thicker and built to last longer but comes with a little more weight than glass ones. 
Its body features three layers: a polished stainless steel interior that won't affect the smell or taste of your drink, a heat-insulating middle layer to keep your drink hot for up to an hour long, and a 310 stainless steel exterior with a cool-touch handle.
The Mueller Premium French press also has a 4-layer filter system to ensure you have clear, savory drinks every time. It has a 34 oz capacity as well, so you can brew up to four cups or fill your tumbler and save time, especially when you're in a rush in the morning.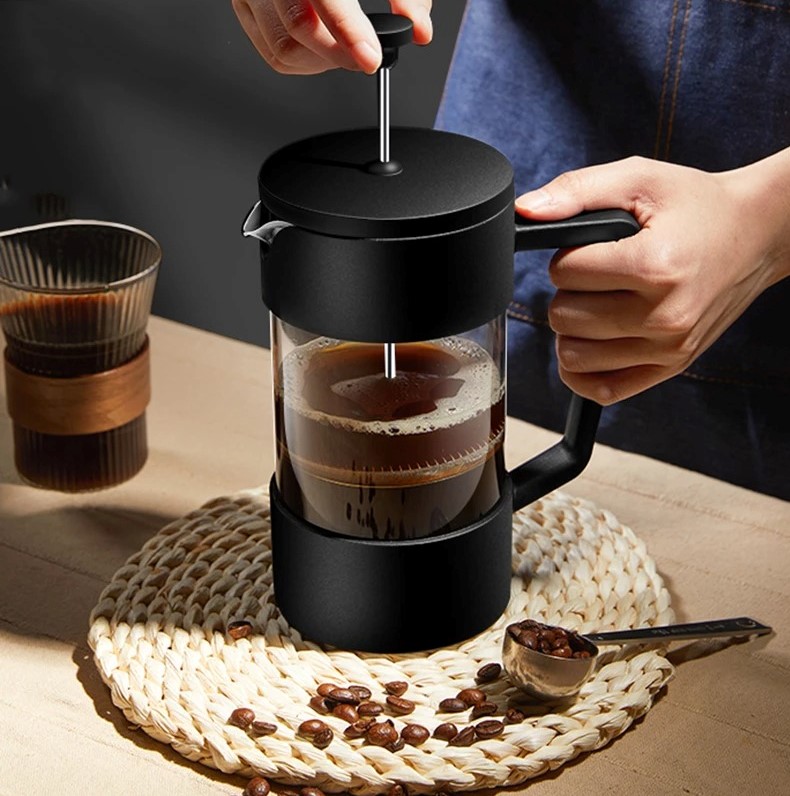 Leave it to the AromFe to give you big batches of always hot, smooth, and quality made-from-home coffee. 
The three-filter system of the AromFe is what really impressed us during the first run – the device gave us smooth, bold coffee every time we put the French press to the test. We can easily compare the filter system to that of a more expensive coffee maker. 
If you want hot coffee all the time, you will love AromFe. This French press is made from Borosilicate glass which means it can hold the heat in for up to 90 minutes. The type of glass AromFe is made of also prevents the device's exterior from heating up, thus preventing burns and scalding incidents. 
We can confidently say that AromFe is better than a coffee maker as it can save you from dealing with soggy filters and nasty, coarse coffee. 
We also like that the AromFe is made from food-grade material. Nothing's more frustrating to a coffee lover than a hot drink that comes with a taste that is off. 
The AromFe is 100% multipurpose – you can use it for hot chocolate, tea, and milk. It comes with a frother, too, if you want a little extra in your French press. 
Imagine saving precious time and money from making a trip to the nearest coffee shop by creating a delicious cup or even two of coffee, tea, or hot chocolate at home. The best part is you don't need fancy, expensive equipment.
A French press is a lot more multi-functional and convenient than you think. You can also use it to froth milk, make cold brew coffee, and eliminate the waste and hassle of using coffee filters. We broke down the three best French presses worth investing in 2022 that have an efficient 4-layer filter system, as well as a safe and durable body with a stable stand—all at a reasonable price.