Top 3 Anti-Fatigue Cushioned Kitchen Mats of 2022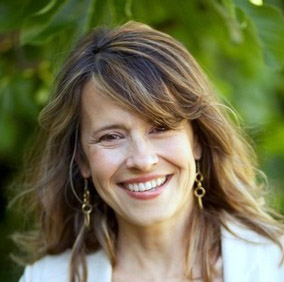 Kelly Brook, Contributor
Updated: Mar 29th, 2022
Trying out new recipes or cooking up your favorite comfort food at home somehow always gets your heart racing with excitement and stomach grumbling at the aromas. With all that time spent prepping and cooking in the kitchen, you can't help but feel aches and pains in your back and legs from all the standing. 
That's where anti-fatigue cushioned kitchen mats come in. They help reduce stress and relieve pressure from the body, specifically the lower back, legs, and feet. These ergonomic standing mats are perfect but not limited to the kitchen and suitable for all ages. It can be used in any workspace with hard floors to cushion the feet and support your body while standing for long periods. 
We found 3 of the best anti-fatigue cushioned kitchen mats that have a thickness of ¾ inch—thicker than most mats out in the market. They all have beveled edges and non-slip bases that help the mat stay flat on the floor and prevent you from tripping as you step in and out.
Take a look at our top picks!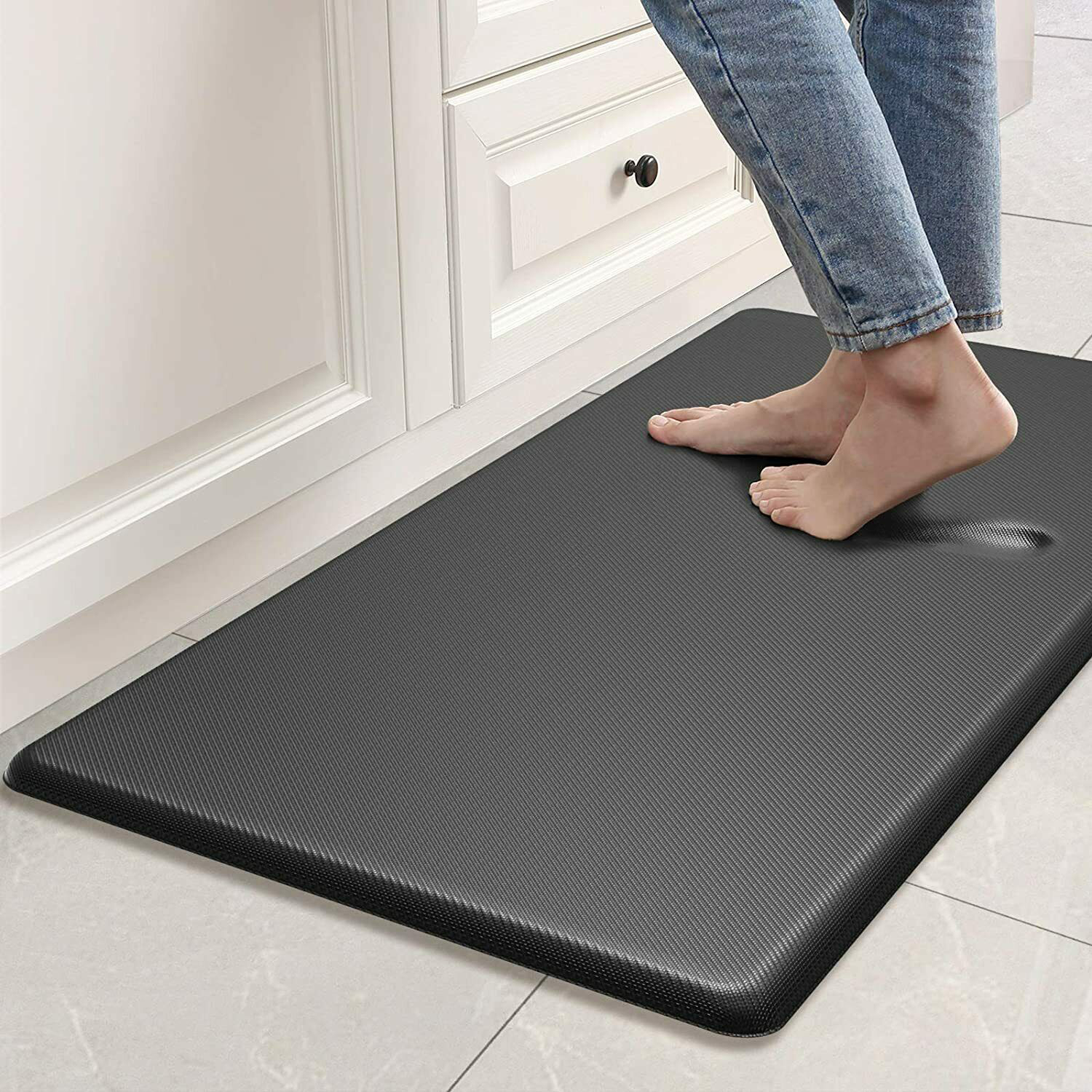 This OriginMat tops our list as the best anti-fatigue cushioned kitchen mat because it uses an advanced comfort PU foam to offer a superior level of ergonomic comfort on a smooth surface.
It features a waterproof textured surface that feels easy on bare feet, a ¾" eco-friendly cushioned inner foam, and a non-slip bottom. In case of spills, a damp tissue or cloth is all you'll need to wipe off any stains from the surface. 
Another thing we love about this kitchen mat is its unique one-piece construction with beveled edges. It won't easily tear apart or curl up, so you can enjoy it for longer. The OriginMat is perfect for those who love being barefoot in the kitchen or gifting to your old folks because it has the softest foam but is resilient enough to support the body.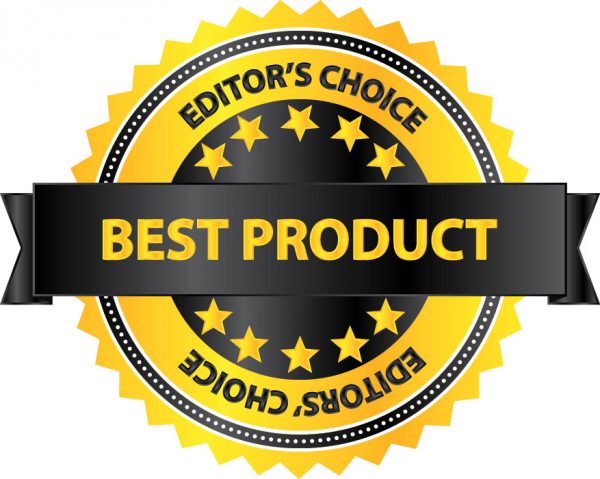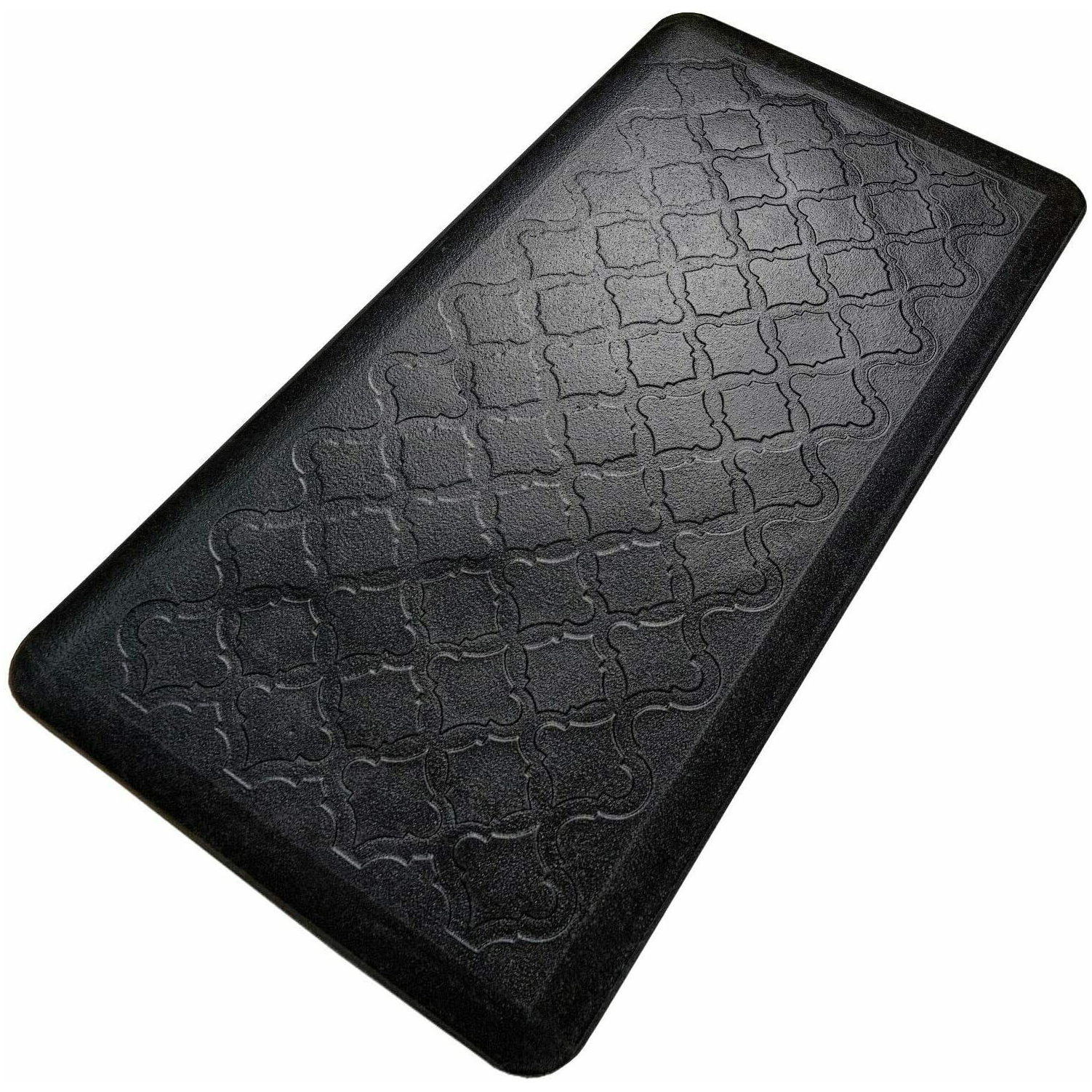 If you want a more affordable option with premium ergonomic benefits, this Bounce Comfort mat is our top recommendation. It doesn't fall short of providing all-day standing comfort with non-slip construction.
This eco-friendly cushioned kitchen mat features a ¾" durable, dense memory foam to provide long-lasting comfort and relief as you work for hours indoors or outdoors. Its textured surface boasts an elegant design that's also functional, helping trap debris to keep your feet, shoes, and floors clean. 
It also has beveled edges to prevent curling with time, as well as a non-slip bottom to avoid the mat from moving and you from tripping.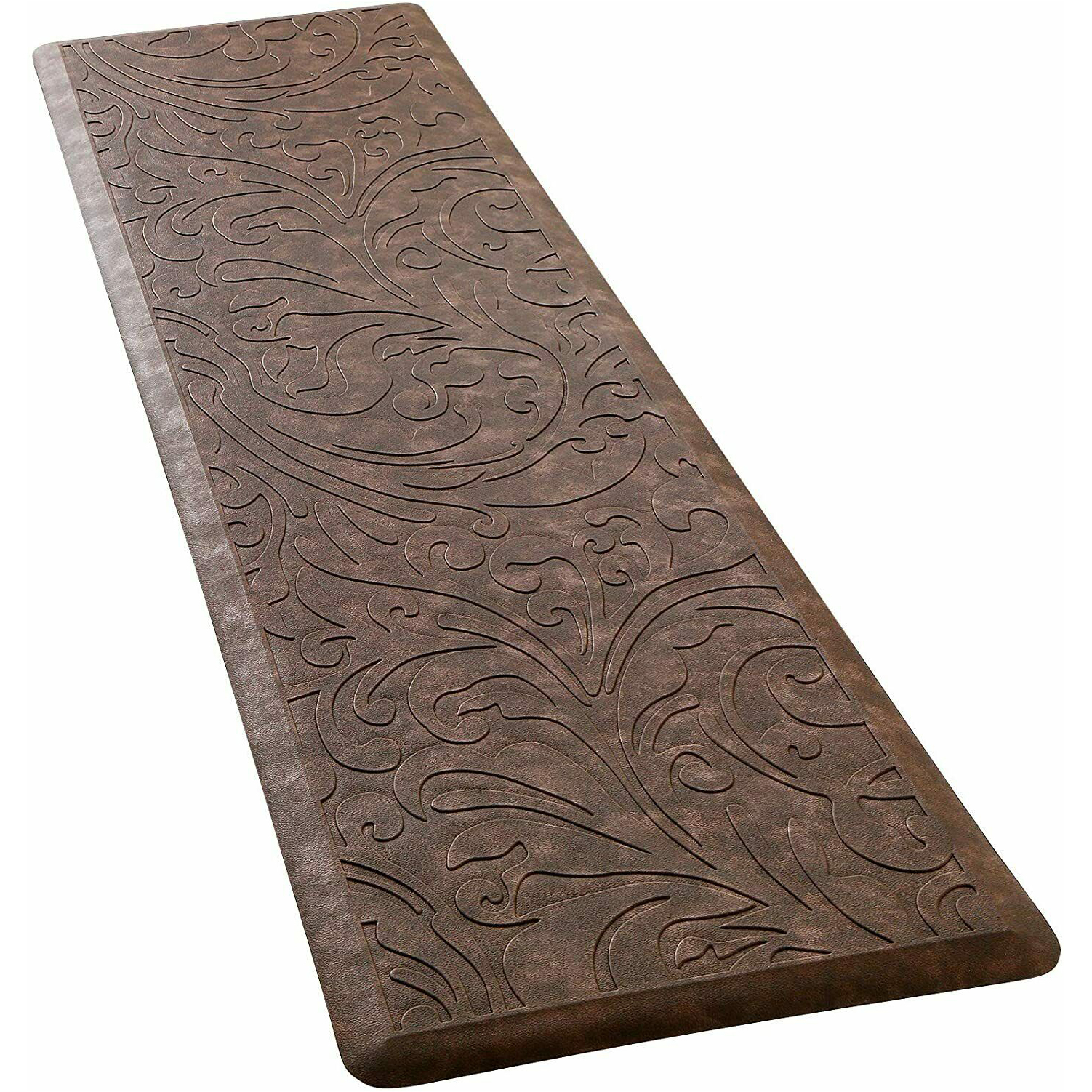 If you've got a spacious kitchen or workspace, then you'd need a big mat to freely move around in and get continuous ergonomic comfort and support. 
This anti-fatigue mat is 60 inches long and 17 inches wide. It has a combination of PVC and thick foam, making it durable, waterproof, and free from harmful chemicals and unpleasant smells. Its unique material ensures it can keep its shape with extended and heavy use. 
Because the EASYGRIND is made from PVC, it's lightweight despite its large dimensions. You can use it in the kitchen, laundry room, garage, backyard, or anywhere that requires you to stand for hours.
Prevention is the best medicine. Why wait till you experience severe back and leg pains from standing up for too long when you can prevent them from happening early on by alleviating the pressure with a cushioned mat? 
Add an anti-fatigue kitchen mat that offers reinforced ergonomics and superior cushioning and safety through beveled edges and non-slip bottoms in areas you spend the most time standing up, so you can work or indulge in hobbies without worries.