Top 3 Best Kitchen Scale for Consistent Baking, Accurate Cooking, and Weight Loss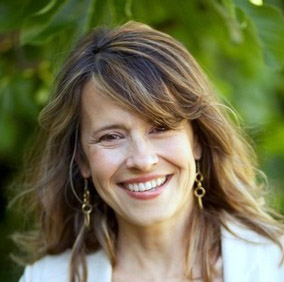 Kelly Brook
Updated: Sep 22nd, 2023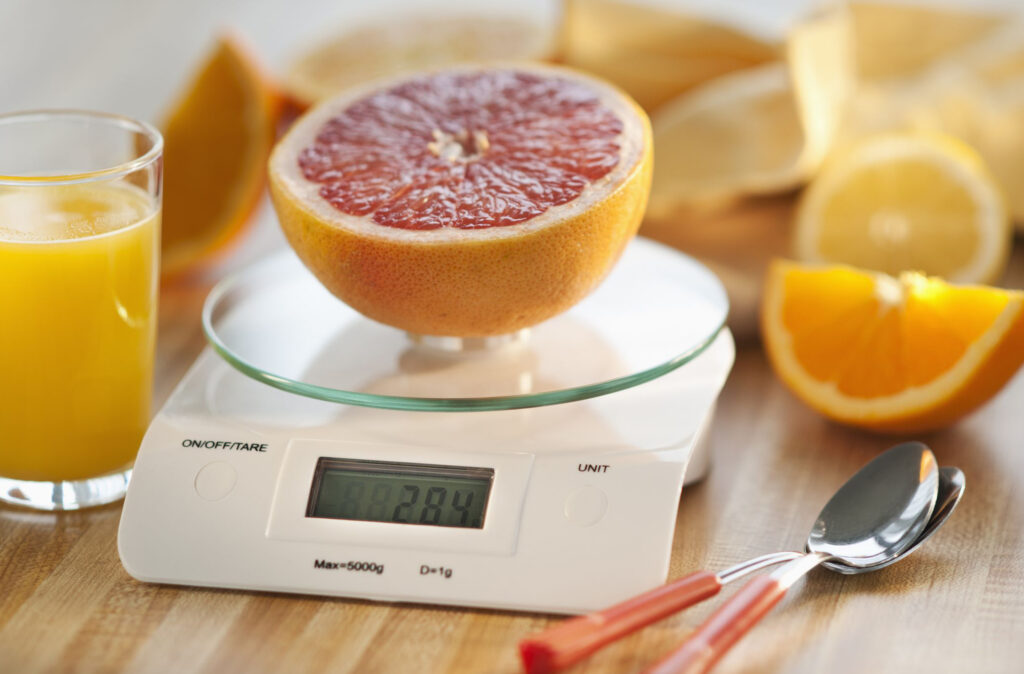 Ever wonder why your cookies aren't as consistent, or your bread isn't as fluffy as those you see on cookbooks or popular recipe websites? One of the reasons why this is the case is because of inaccurate measurements. As we all know, when it comes to precision cooking or baking, quantities are essential. Take flour, for example. If you put too much flour, it could render your dough too hard, resulting in an unpleasant taste and experience.
That's why in every kitchen, a reliable Kitchen Scale is a must-have. Regardless if you're a seasoned cook/baker or learning your way through the kitchen, a Kitchen Scale is your best friend. It is incredibly beneficial to cut down cooking errors to a minimum and ensure you serve only the best tasting recipe to your friends and family.
Your Secret Weapon to Weight Loss
Kitchen Scales aren't just to follow your favorite recipes to the T; they can also be an effective method to cut down your calorie intake. Weighing food for weight loss has become one of the holy grails of fitness. As the famous 70/30 rule says, weight loss is all about dieting and maintaining proper nutrition.
We know that looking for the PERFECT Kitchen Scale that fits your needs could be extremely daunting. For starters, understanding the different features, the preferred unit of measurement, and the Tare function could make you question your decision. With such, we've prepared a review of the hottest Kitchen Scales to help you in choosing the one that fits your needs.
Our Criteria
Our review board comprises different people from different fields to give you varying opinions and suggestions and highlight key factors necessary in choosing the perfect Kitchen Scale for you. Here are some of the points we used as the basis in testing each product:
Accuracy
A good Kitchen Scale must provide accurate data with the slightest deviation possible to cut down cooking errors to a minimum. Regardless of the unit of measurement used or the ingredient being weighed, the Kitchen Scale should stay accurate all the way through.
Functionality
A variety of different units of measurement is highly recommended to accommodate more styles of cooking, baking, or mixing. A good Tare function is also a great addition, especially when you're weighing different powdered ingredients. Tare function is the ability of the scale to reset to zero and subtract the weight of the weighing bowl automatically.
Portability
This feature comes in handy when you're weighing many ingredients all at the same time. The ability to bring along your Kitchen Scale anywhere in the kitchen without spending too much effort is a luxury.
Durability
Of course, what separates a good Kitchen Scale from the greats is its longevity. It should feature top-notch and premium-grade materials to withstand whatever ingredients you wish to weigh.
Now that you know our major criteria in choosing the Best Kitchen Scale this 2023, it's time to see what we have prepared for you. Without further ado, here's our Top 3 Best Kitchen Scale for Consistent Baking, Accurate Cooking, and Weight Loss.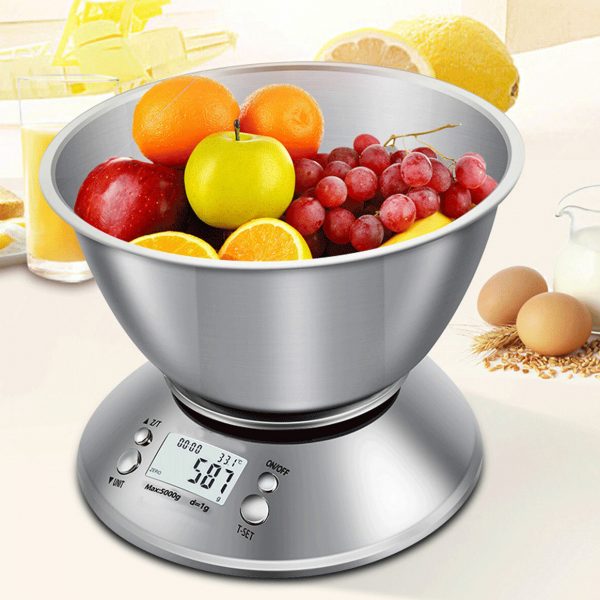 Talking about value, the LiteCuts High Precision Digital Kitchen Scale is the best one we get our hands-on. It comes with all the right features that scream quality from the bowl down to scale.
Let's talk about the bowl first. This mixing bowl is perfect for people who love to portion their meals throughout the day or week. It's large enough to handle different concoctions like salads, doughs, and so much more. Plus, it cuts down the equipment used every time you measure powder ingredients like flour, sugar, and so on. If you love to weigh your salads before consuming them, the LiteCuts High Precision Digital Kitchen Scale will come in handy.
On the other hand, the LiteCuts scale is 100% a joy to have in the kitchen, especially its extremely friendly price tag. It works in almost everything—from powdered ingredients to veggies to milk and water; the LiteCuts' accuracy is on point. There is even a built-in timer and temperature sensor to help you prepare your doughs or dishes or anything that requires setting without using a separate bowl. For us, it just screams convenience to us, which is something you'll need in the kitchen.
Top Features:
Accuracy: Minimum deviation of 1 g

Functionality: Built-in timer and temperature sensor, Tare function, and multi-unit switch

Display: LED backlight

Units of Measurement: Ounces (oz), grams (g), and pounds (lb)

Material: Stainless steel

Operation: Button switch

Max Weighing Capacity: 5 kg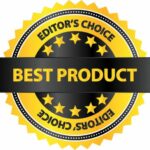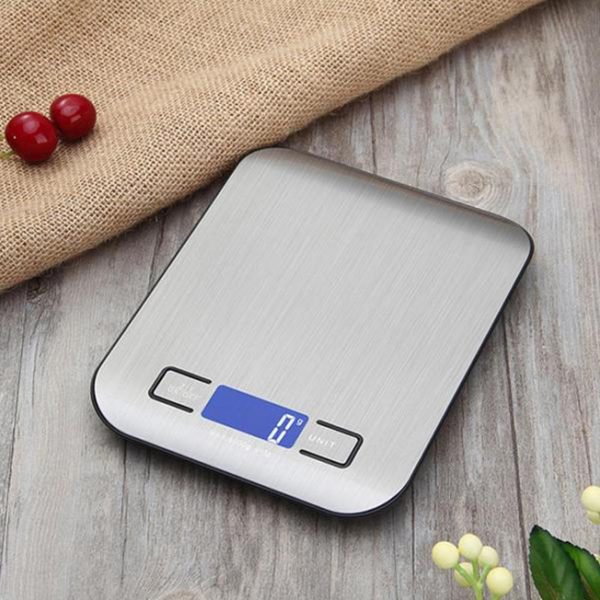 If you're being asked to name only one best feature of a single product, the Frocela Food Digital Kitchen Scale is one of those products you can't put the finger on which one is best. That's because all of its fantastic features are just top-notch!
The Frocela can literally weigh everything in the kitchen. There's no room for error with its multiple units of measurement, Tare function, and toughened glass base, regardless of what ingredients you're working with. What makes this Kitchen Scale extra convenient is its "single-button operation." Unlike other scales with multiple buttons to pre-set the scale, the Frocela works everything into one. That means less error, more convenience.
Of course, the Frocela is one of the best we've tried when it comes to accuracy. First, it's made of stainless steel and toughened glass to give you that solid base. Next, its graduation comes at 0.04 oz/1 g with a max weighing capacity of 11 lb (5 kg) and a minimum weight of 3 to 5 g.
Top Features: 
Accuracy: 0.04 oz/1 g graduation

Max Weighing Capacity: 11 lb (5 kg)

Minimum Weighing Capacity: 3 to 5 kg

Materials: Stainless steel and toughened glass

Operation: Single-button, Easy to use

Functionality: Tare function, backlit display, low battery indication, and auto-off

Units of Measurement: ounces (oz), grams (g), milliliter (ml), and pounds to ounces (lbs: oz)

Power: 2x AAA Batteries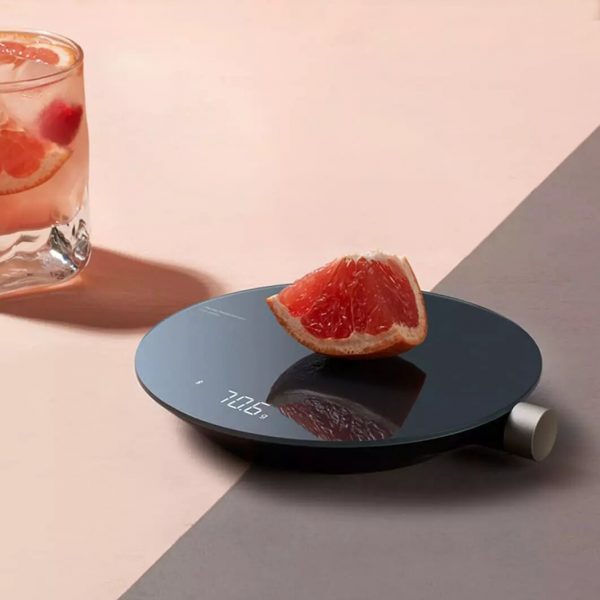 If your goal is to consistently and properly portion your nutritional intake for weight loss, the Foodiekor Mini Electronics Smart Kitchen Scale is a PERFECT choice. With its High Precision Sensor and real-time data synchronization, every measurement is 100% accurate, leaving you with zero room for error in making your nutritious meals. It even comes with an APP to record weighing data and share exclusive recipes that could be helpful in your weight loss journey.
Although the Foodiekoro Mini Electronics Smart Kitchen Scale focuses on perfectly portioning your weight loss recipes, it is also beneficial for consistent cooking and baking. It comes with all the essential features you usually see from typical Kitchen Scales but minimalistic. First is the Tempered Glass Scale Surface that enables you to weigh everything without fear of breaking or cluttering. Next is the beautiful LED that displays data cleanly and conveniently. And lastly, impeccable precision with multi-unit switching that meets diverse weighing needs.
Top Features:
Accuracy: 0.1 g High Precision Sensor

Functionality: Multi-unit switching, in-app data synchronization (real-time)

Display: LED

Materials: Tempered glass scale surface

Operation: Dial switch

Units of Measurement: Ounces (oz), grams (g), milliliters (ml), pounds to ounces (lb: oz)

Connection: Bluetooth 4.0

Maximum Weighing Capacity: 3,000 g

Minimum Weighing Capacity: 0.1 g

APP Operation System: Android 4.4, iOS 8 and above
As they say, "there's a reason as to why recipes come with exact weights of ingredients." That's because cooking is more than just mixing ingredients. There's science and art that comes along with preparing a sumptuous, irresistible, and satisfying meal. A good Kitchen Scale will help you prepare consistent and precise recipes, regardless if you're learning how to cook/bake or a well-versed one. But choosing the correct Kitchen Scale also comes into play because not all scales are built to accommodate your needs. In this review, we focused on devices that give you all the functionality necessary to help you cook, bake, and mix with excellent precision.
That's it! We hope that you find this review as valuable as we did and could help you pick the most suitable Kitchen Scale to assist you in all your weighing needs.