The 3 Best Mushroom Growing Kit of 2022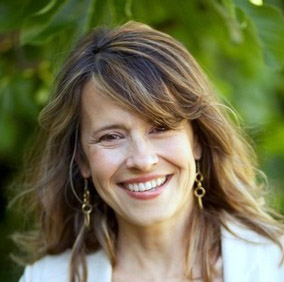 Kelly Brook, Contributor
Updated: Feb 6th, 2022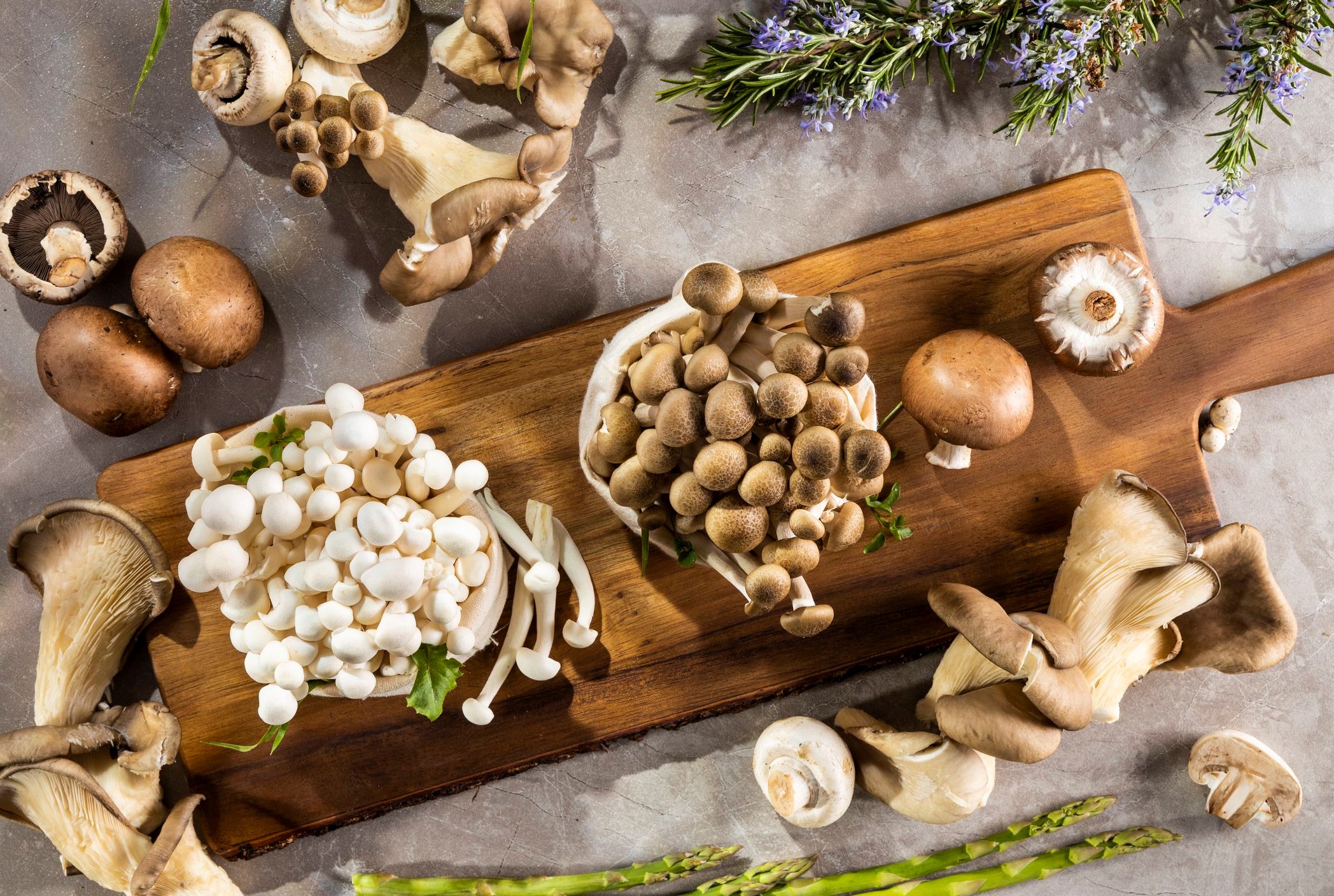 Your health is truly your biggest wealth—and the times have proven just that. That's why people have turned to food and eating better and cleaner to maintain good health. 
Mushrooms are low in calories while being rich in protein and antioxidants. They are readily available in grocery stores, but wouldn't it be so much better if you could grow them organically at home without any chemicals? You absolutely can! Even if you don't have a green thumb. 
You can grow your favorite fungi anywhere in your home, any time of the year. And to make your newfound green lifestyle so much easier, all you need are your favorite spores and a mushroom growing kit. 
Introducing the three best growing kits that will help you grow your favorite fungi at home! 
From a carefully formulated substrate blend to premium Perlite for moisture to detailed step-by-step instruction guides and videos, they have everything you need to get started. Unlike boxed kits, all premixed substrates come in glass jars to protect them from sudden changes in temperature during transport and ensure they arrive at your doorstep unaffected. 
Start with a small batch or go big if you're madly deeply in love with mushrooms, it's all up to you!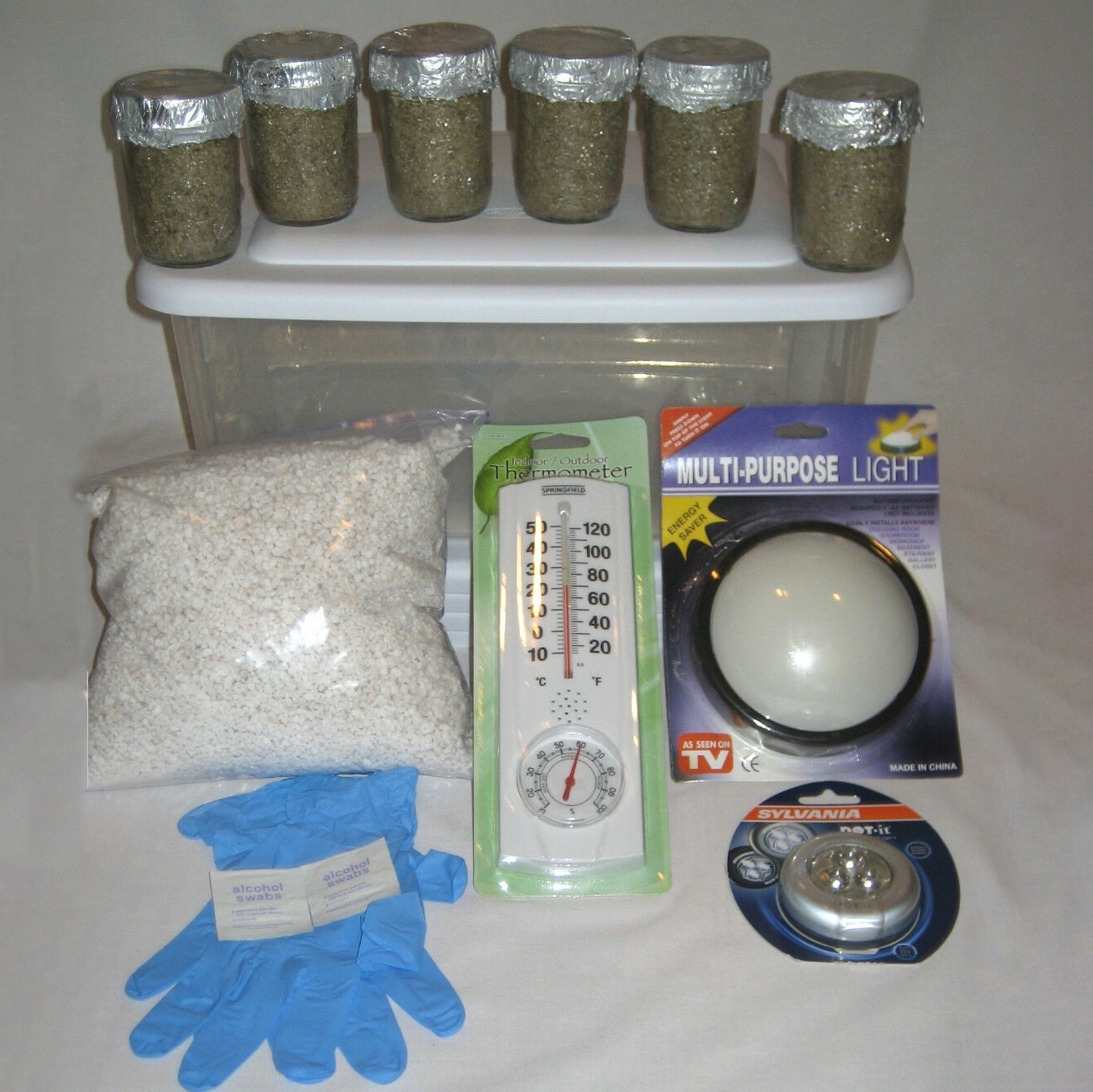 This is your simple introduction to growing mushrooms at home. The My Thriving Garden kit tops our list because its unique substrate blend has been tested and proven to grow large potent mushrooms in the fastest possible colonization time. 
It's a combination of special organic brown rice flour with vermiculite, mineral water, liquid worm castings, and bee pollen in pressure sterilized glass jars with pre-drilled holes in each lid. There's also a top dry layer of vermiculite for added protection. You'll also get premium ultra-fine perlite since mushrooms thrive when kept moist. 
It's the perfect sized kit to get you started. On top of all the pre-prepared materials, it also comes with a step-by-step guide and growing videos, as well as how-tos and tips and tricks!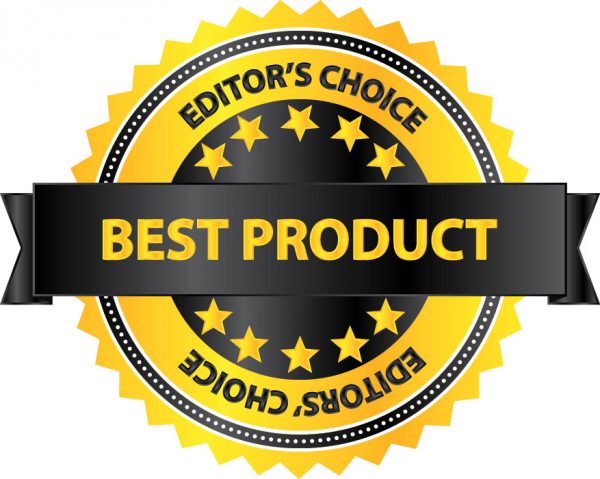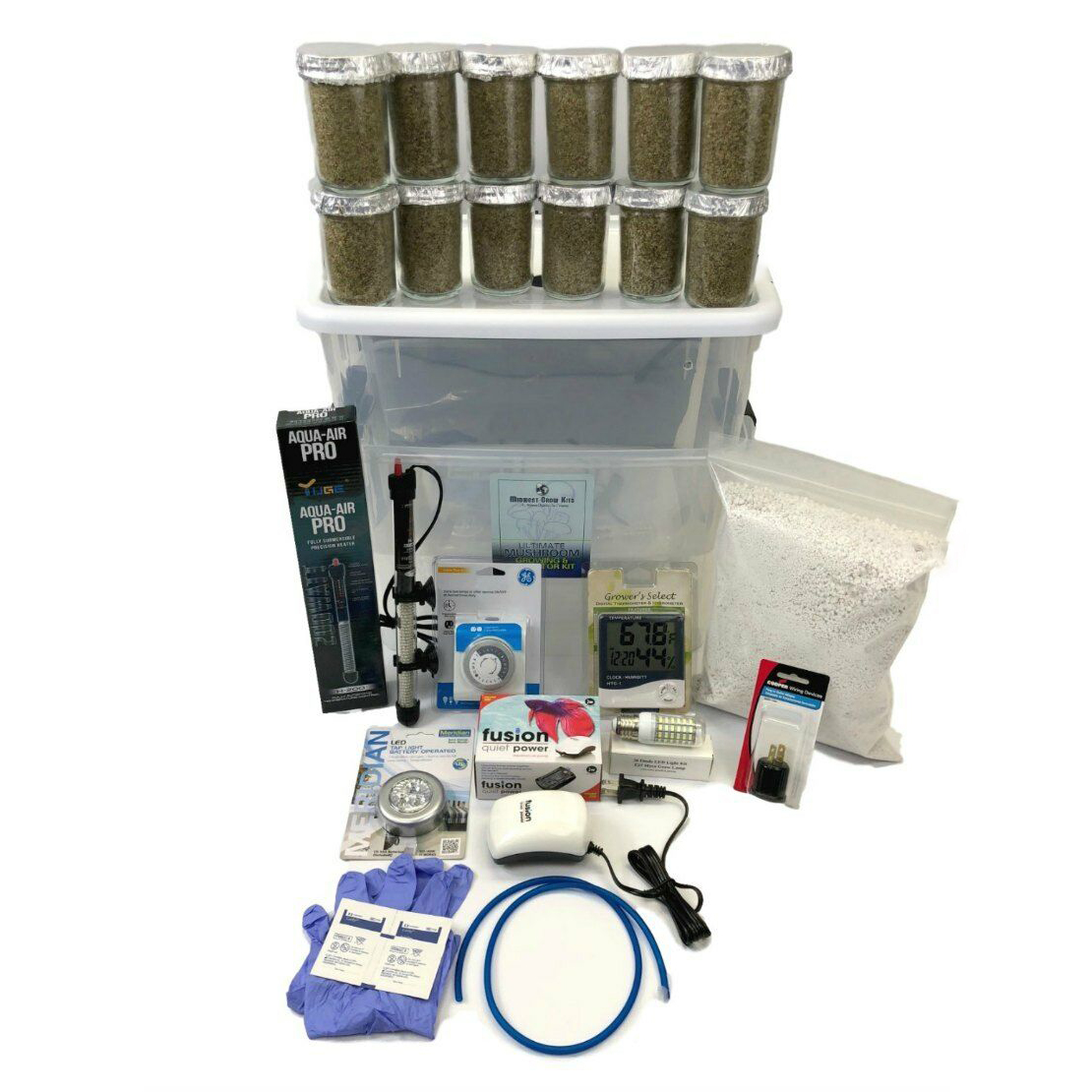 If you don't have a garden or outdoor space, then this is the kit for you because all its inclusions work together seamlessly to help you achieve the perfect growing conditions. It's also the best choice if you're looking for something more low maintenance.
It has the same substrate blend but comes with more jars, a bigger growing chamber, a powerful 100-watt aquarium heater, an ultra-quiet electric air pump, and a HEPA air filter. All these will help you effortlessly grow your favorite mushrooms inside your apartment, condo, or house.
This Shroom N' Bloom kit has 12 pressure sterilized and premixed glass jars and is a little pricier, but the results will be worth it. You'll see!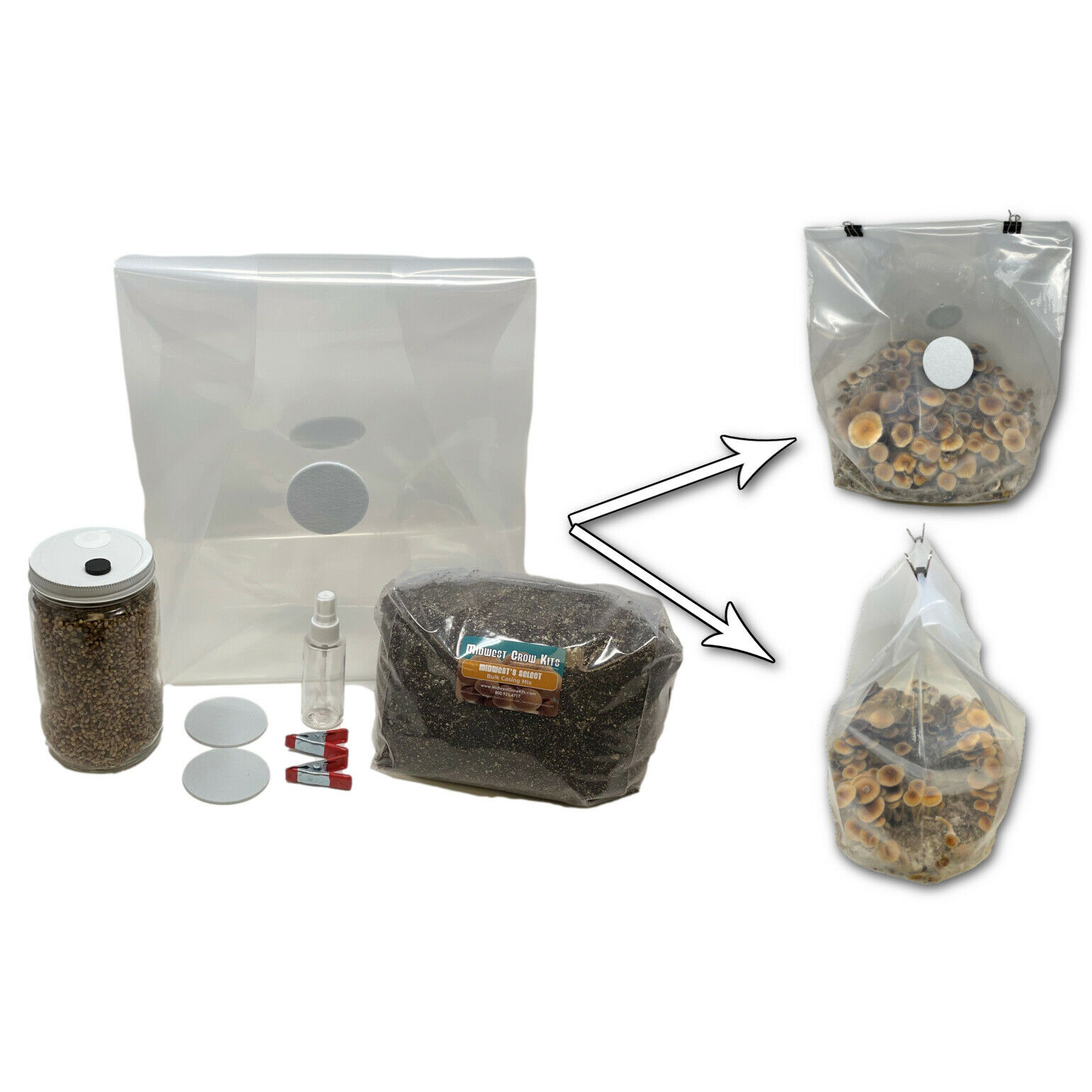 Now, if you're not quite ready to dive in deep, we recommend this 2-step mushroom growing kit. It's the quickest and easiest way to grow your first bunch at home. 
That's right. All you'll need to do is inject your favorite spores into the premixed 5-grain jar, let it colonize for 14-21 days, and then add it into the master polybag with the included pasteurized bulk substrate.
It uses a polybag instead of a regular plastic bag to create a micro-climate that lets mushrooms push the plastic away to allow fuller growth. Inoculating in one bag also eliminates the hassle of transfers and the possibility of contaminating things around the house.
The best thing about these mushroom growing kits is that there's little to no room for error because everything arrives at your doorstep prepared and in pressure sterilized jars to stay contamination-free and unaffected during shipment. 
It's also good to know that you can cultivate your favorite mushrooms in a controlled environment for a fresher, flavorful, and healthier meal.