3 Dreamy Mushroom Lamps You Need For Your Home, Office, And Business Right Now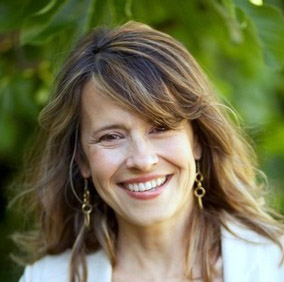 Kelly Brook, Contributor
Updated: Jan 16th, 2022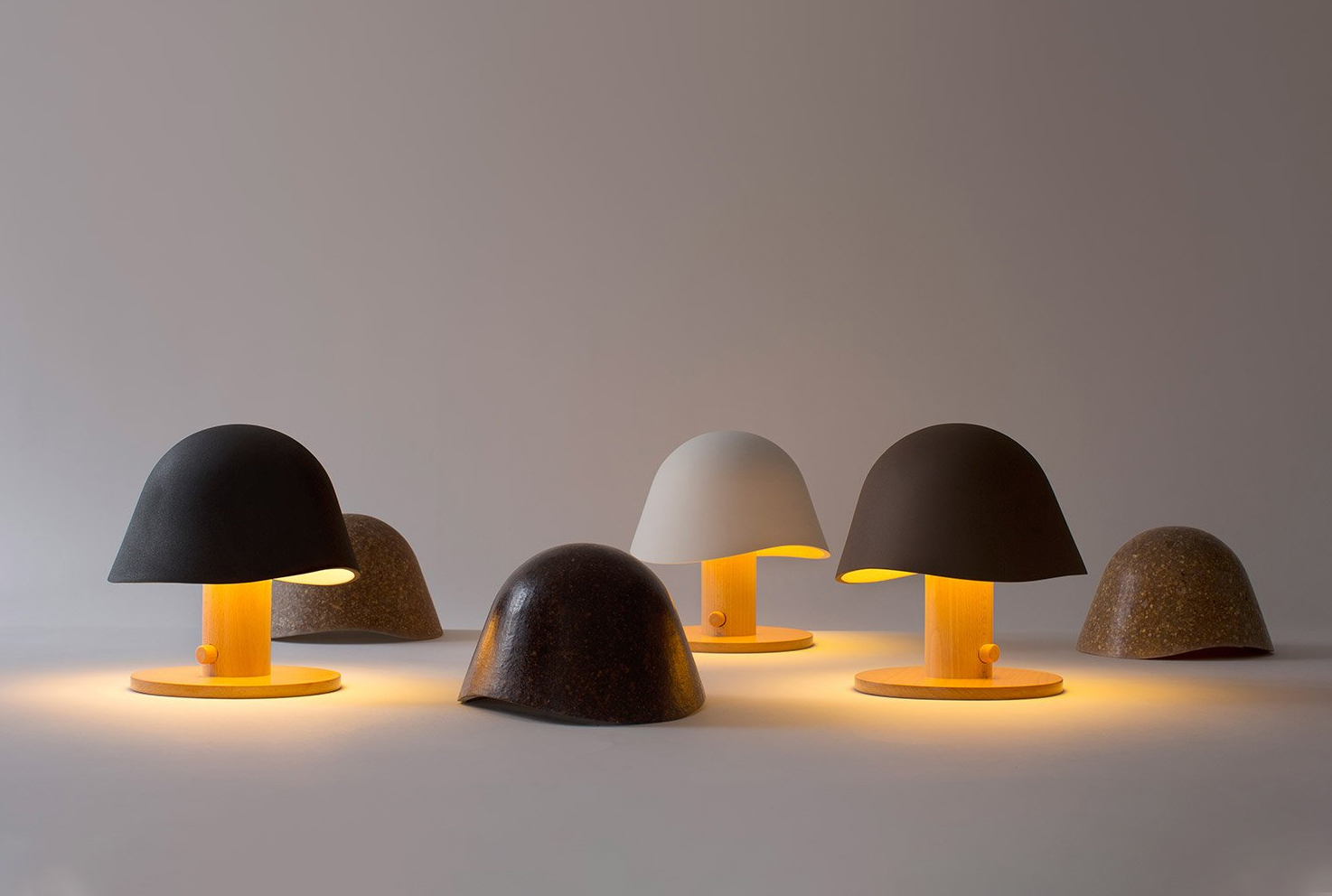 Imagine coming home or heading to your favorite spot in town after a long, stressful day at work. You want to be able to escape from your daily worries and unwind with your go-to comfort food—maybe with a glass of wine. Am I right?
But why dread a day in the office when you can transform even your office space with fluorescent lamps that double as chic decor? 
Lighting affects more than just the physical appearance of any room or space. With the right lights, you can create the perfect ambiance, set the right mood, as well as instantly feel cozy and more relaxed. 
There's no need to go crazy on renovations or splurge on decor to elevate your home, office, or business. 
We're bringing you three dreamy mushroom lamps that will help you create that relaxing, cozy ambiance at home or the office or turn your bistro or cafe into a sophisticated hangout spot—without breaking your bank. 
Widely popular back in the 70s, these dome-shaped lamps are now making their way to modern homes, offices, and even restaurants. They are functional and act as charming accents around the room.  
This list brings together timeless mushroom lamps that provide adjustable lighting modes, value for your money, and personal flair to your interiors.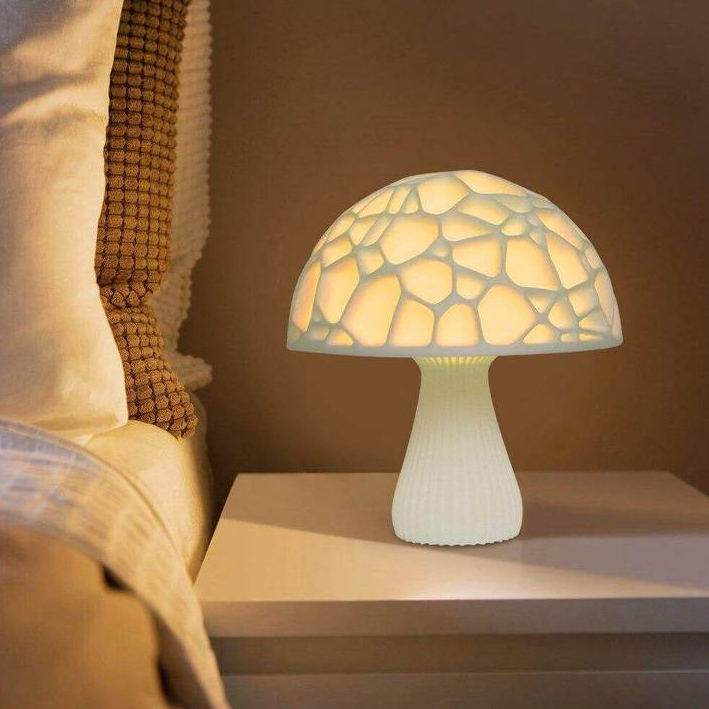 We're starting with the most eyecatching and enchanting one of them all. The Moonchild 3D Mushroom LED Night Lamp looks straight out of a magical forest from a fairytale book.
The intricate design of the Moonchild is achieved through advanced 3D printing technology to resemble the appearance of an actual mushroom. It also features a powerful USB-rechargeable internal battery with 16 colorful lighting options that can light up the room for up to eight hours with a full charge. 
Made of PLA material extracted from corn stalks that results in a non-toxic, odorless, environmentally friendly product, this night lamp is ideal for your home, especially for bedrooms.
The Moonchild 3D Mushroom LED Night Lamp is perfect for your little one's room because you can keep it unplugged all night and will not overheat.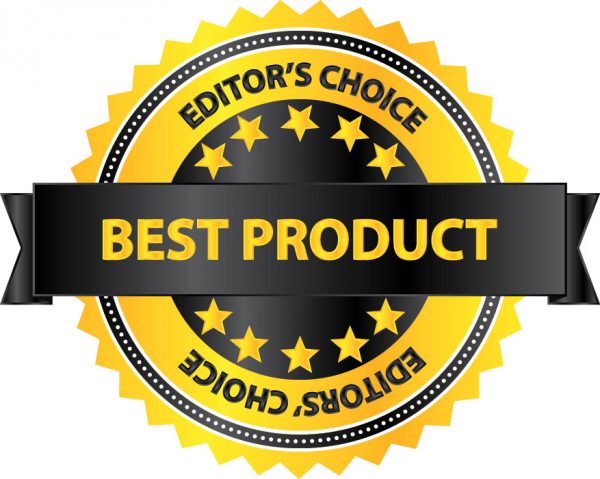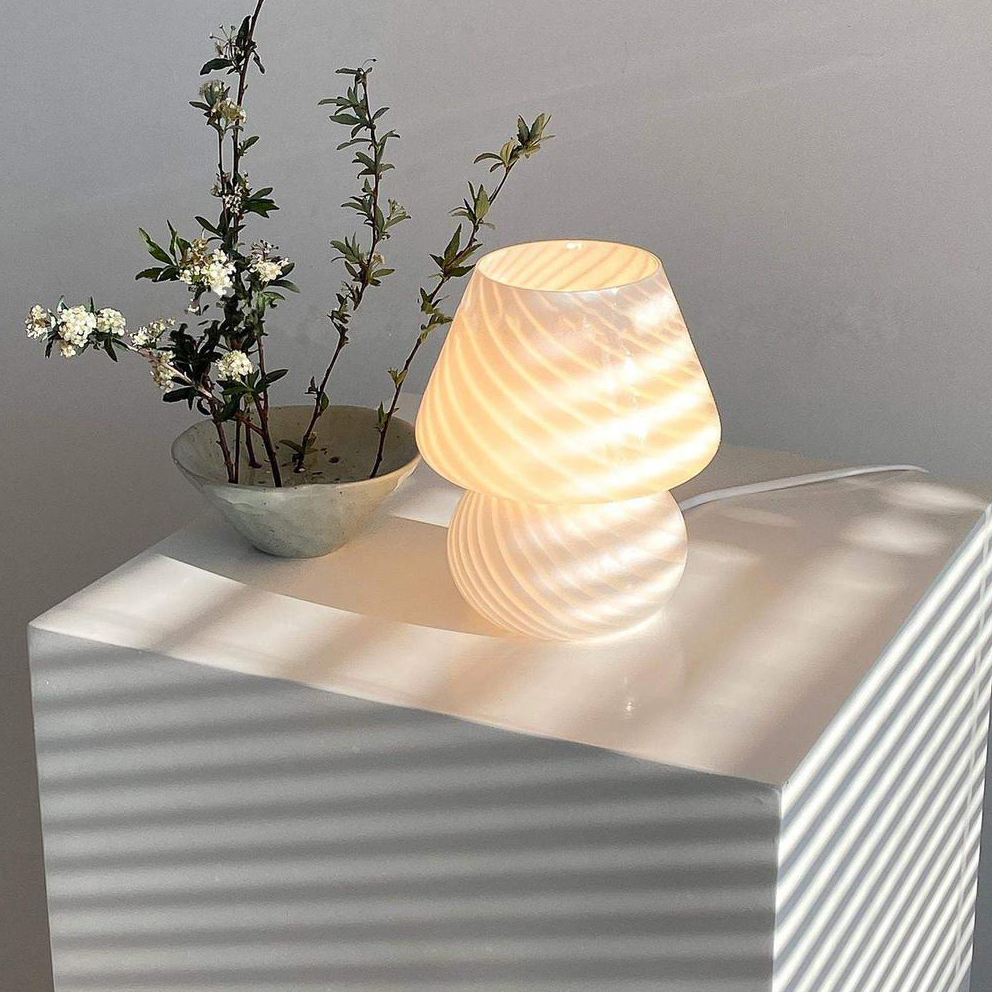 This lovely glass mushroom desk lamp is another great option for creating a more relaxing environment and safe choice for your home or office.
The NightCap Striped Mushroom Glass Desk Lamp is compact, fluorescent compatible, and will surely be a bedtime essential for you and your little ones. Its elegant shape and striped pattern were widely popular during the 70s, making it timeless and suitable for any interior design theme. 
You can choose between three color temperatures—cool white, warm white, and low light modes—as well as four dimmable options. Emit a soft glow when you sleep or switch on a warm, bright light while you work. 
It's also USB rechargeable and even doubles as a power bank to charge your electronics. You will be just as safe as you will feel serene with the NightCap Striped Mushroom Glass Desk Lamp.
For the ultimate wine and dine experience, even if it's just at home, the SHROOM OpuLight Touch Mushroom Table Lamp is your best bet.
The SHROOM OpuLight has a convenient touch dimming mechanism so you can control the light with just the push of a button. It comes with a warm, soft white light that's easy on the eyes and sets the perfect mood for unwinding and dining.
What makes it unique is that you can move it around and use it wirelessly or securely mount it on any metal surface. You can place it on tables, counters, walls, or on the ceiling to make your space stand out with sophistication. 
This touch mushroom table lamp will make any space feel warm and comforting. After all, you want to be in a good mood to be able to enjoy your food and the moment, right? 
These 70s-inspired mushroom lamps are making a comeback in the interior design industry for a reason. You can keep your space up-to-date, control the ambiance, and influence a relaxed mood—without breaking the bank or a sweat! 
We want to help narrow down your options so you can save precious time and money. The three products in this list are of premium quality, will safely illuminate any room, and be with you for many years.