Top 5 Best Outdoor String Lights:The Best Decorative Lights for Your Home.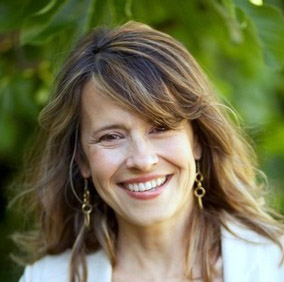 Kelly Brook, Contributor
Updated: Mar 8th, 2022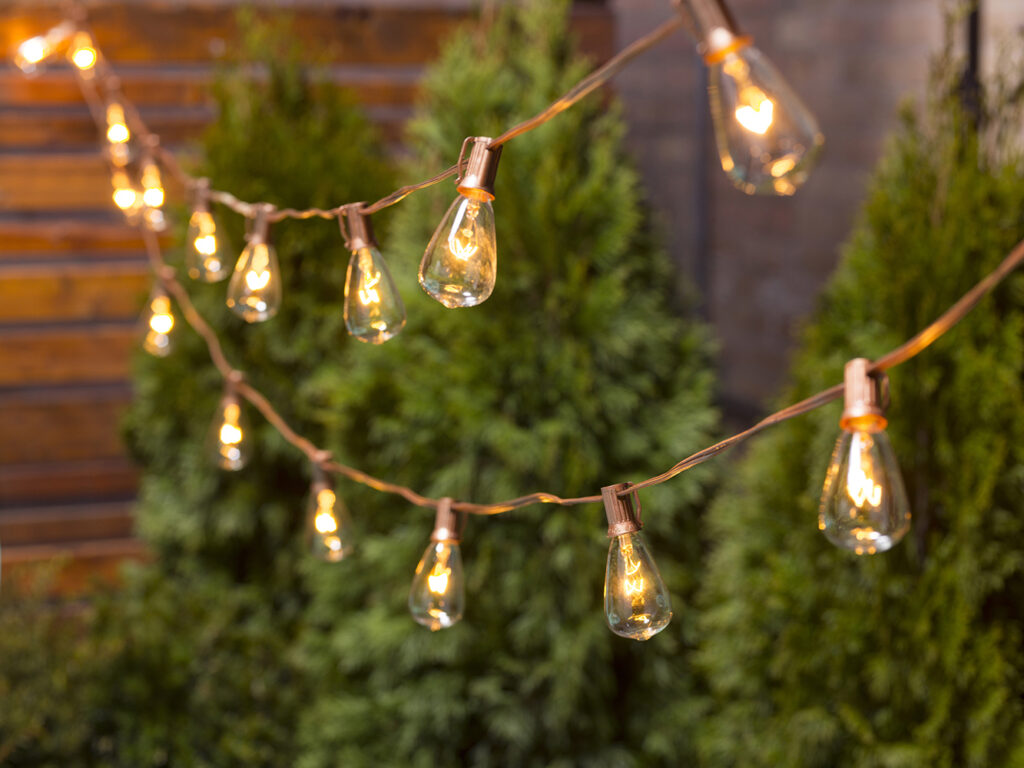 It's amazing how some simple lights can illuminate and improve the look of your outdoor space. Thanks to Pinterest – and some really creative aesthetic ideas – more and more people have discovered the beauty of outdoor string lights. They're easy to the eyes, they look magical, and they're a low-cost way to spruce up the look of your garden, porch, and terraces.
Why We Love Outdoor String Lights
Your house is a solid representation of your personality and quirkiness, and creativity – this is why outdoor decorations are just as important as indoor designs. There are multiple ways you can fashion your outdoors effortlessly. But one of the best ways to do it – with outdoor string lights!
Outdoor lighting is a creative, easy, and inexpensive way of giving your yard, porches, and gardens a makeover! With just garden string lights, you can transform your place into an ideal location for weddings, birthdays, and romantic celebrations.
How We Decided
As big decor and aesthetic fans, we live for anything that gives our favorite space the magical touch it deserves.
We heard about string lights for gardens and patios, but our first impression was "If we put lights outdoors, won't they remind people of Christmas?"

Fortunately, we were able to talk to aesthetics experts, and outdoor decorators. They raved and raved about how awesome outdoor string lights are and we were so excited to try them out.
From our conversations with various experts in the events field, there were five string lights for gardens, porches, and terraces that stood out.
Today, we're reviewing them in this piece so you will know which string light is best for your outdoor decoration needs.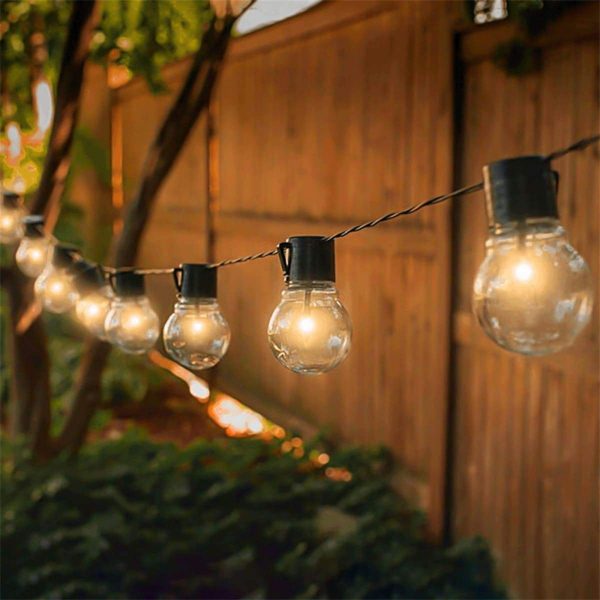 If you're worried that the outdoor lights will overwhelm your space, you can always opt for the simple, laid-back designs. One of the simplest, but classiest, outdoor string lights on our list is the BriteHome string lights for the outdoors.
The BriteHome comes in a typical globe design that we're all familiar with. Its design allows an even and powerful distribution of light so you can get illumination just where you need it.
If you have a larger space, the BriteHome has got you covered. It can extend up to 25 feet, allowing you to become creative with what you want to do with your lighting decorations!
The BriteHome is one of the best string lights for gardens, patios, yards, gazebos and pergolas!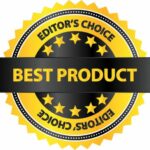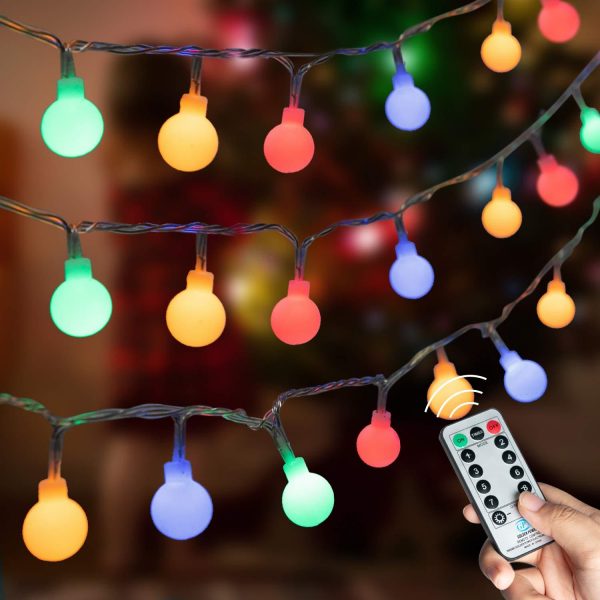 LED outdoor lights can be used on multiple occasions – weddings, romantic dates, anniversary celebrations, and intimate gatherings. If you're someone looking to get the most out of your buck, you can consider getting a multipurpose light. That's why MysticLights is on this list.
MysticLights come in 8 different lighting modes – including the classic yellow LED light, and multicolor lights. It includes a feature that allows you automatically set the time to have it turned off, and have it turned off.
One of the best features of MysticLights is it can be powered with USB. Even without electricity, you can still power it up with a powerbank.
The MysticLights come with an IP44 waterproof feature which makes it an ideal string light for outdoor weddings, dates, and other important events!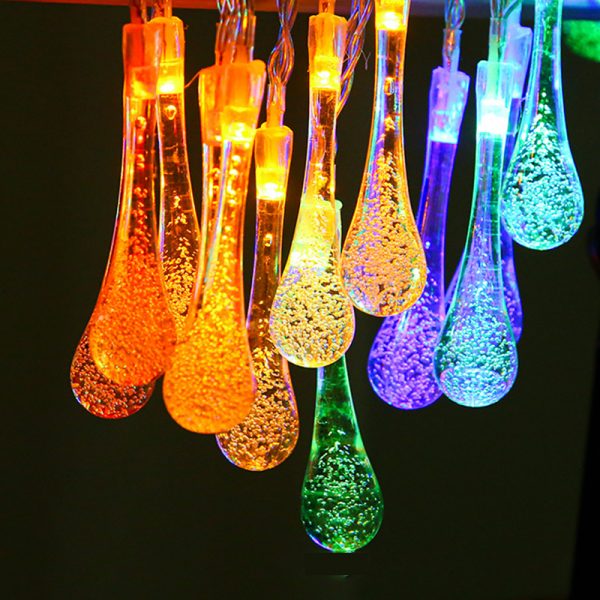 We love beautiful string lights! And when it comes to beauty, what tops our list is the FairyLandia outdoor lights.
The FairyLandia mimics beautiful, dangling wine bottles! With glitter particles inside each bottle, the lights look like they're literal star bursts!
It's a great option if you want to add a touch of magic to your outdoor decorations!
The FairyLandia can also show colorful lights, making your place look as enchanting as possible!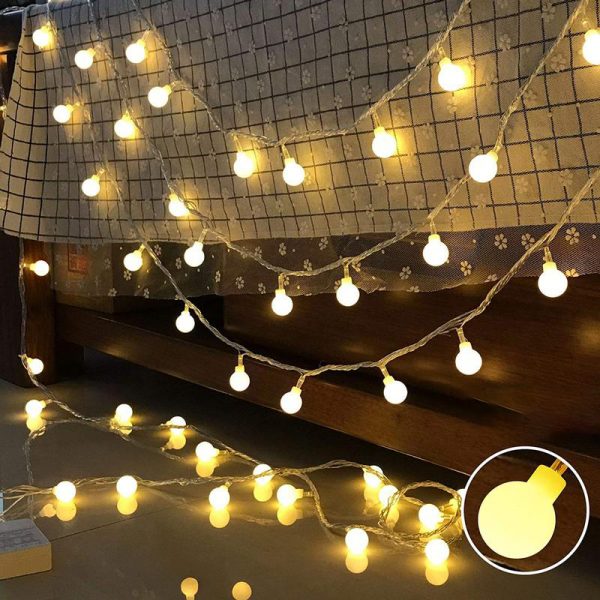 If you're looking for string lights that you can use outdoors and indoors, we recommend the AdoLights. The pretty bulbs in the AdoLights will leave a dash of charming glow to your room, and to your favorite outdoor spaces!
The AdoLights are made with copper wire technology, making them convenient and flexible to use.
The AdoLights also come with a timer which allows you to have control on when the lights turn on and turn off.
These string lights are created with a waterproof design, making the most ideal option for outdoor decorations.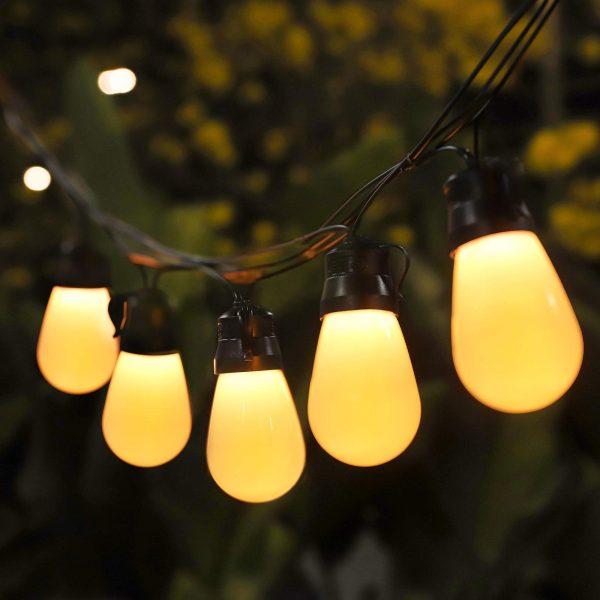 Are you looking for classic-looking lights to complement your rustic, vintage outdoor themes? We made sure to include one on this list.
The rustic themes are becoming more and more popular. Not only is this decor style easy to make, it is magical and beautiful.
If you're looking for string lights that will complete your vintage-themed party and wedding, we highly recommend the Prismite shatter-proof outdoor string lights.
The Prismite follows a vintage-like design with dark base, and elongated bulbs. Its strings come in a dark color – making it a more elegant choice for weddings, anniversary dates, proms, and romantic events.
The Prismite is ideal for large locations as it can extend up to 48 feet.
Thanks to its shatter-proof design, you can be ensured that the Prismite won't leave you with broken, poor quality bulbs.
Bring the enchanting lights of Paris, and the beautiful glow of the galaxy to the comfort of your room. Spruce up a wedding location with low cost and low effort – all with these amazing string lights!
Related Reviews You Might Like