The 3 Best Panini Presses For Quick-Fix Meals And Fuss-Free Grilling Indoors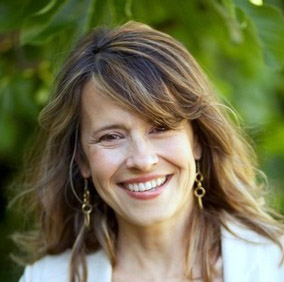 Kelly Brook, Contributor
Updated: Feb 6th, 2022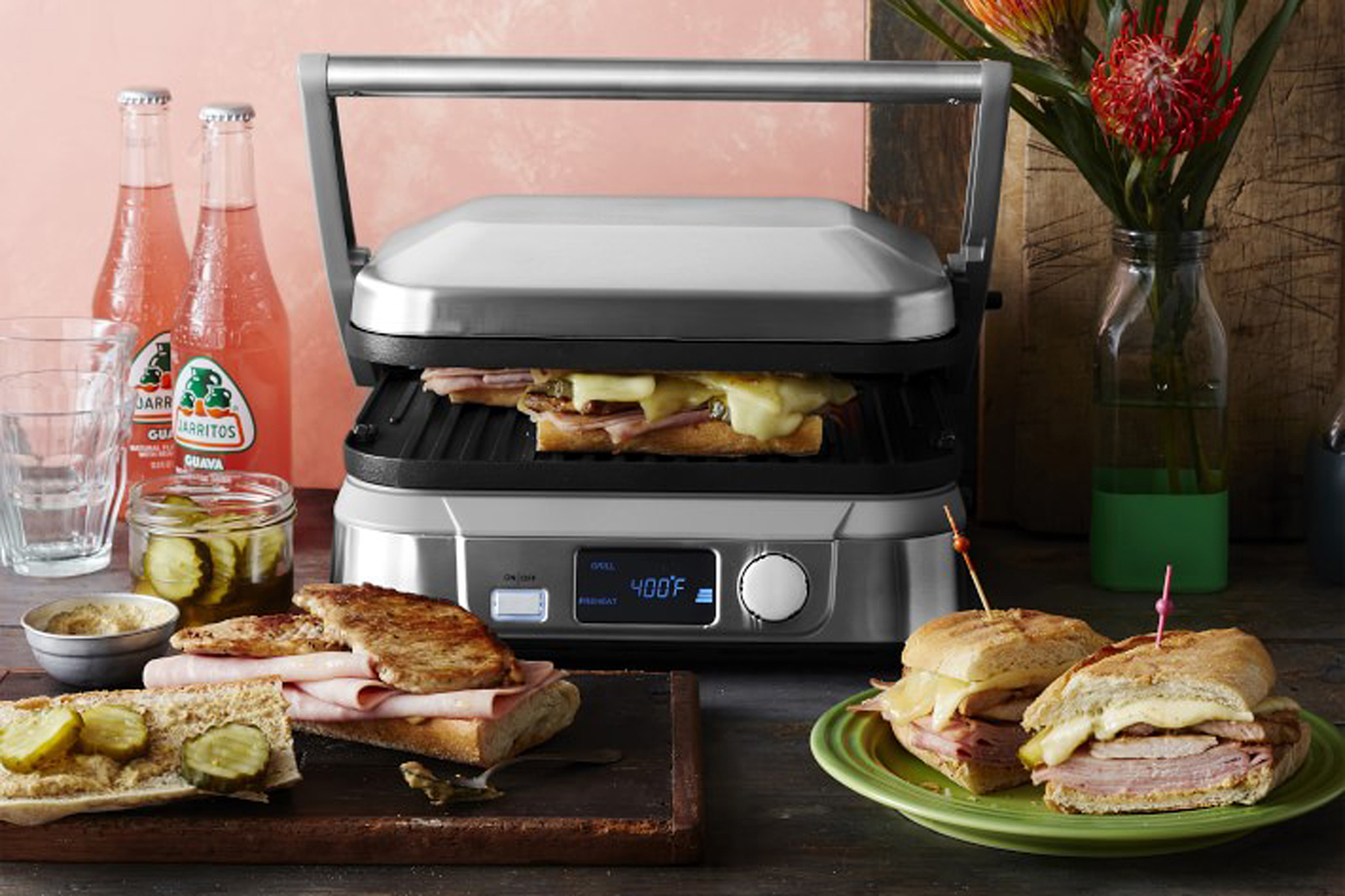 Sandwiches are great quick-fix meals because they're not only easy to make when you're in a rush but also very filling. When pressed, it's a game-changer. You get a deliciously warm panini that feeds both the stomach and heart.
You can now have a gourmet panini, customized with your favorite cheeses, hams, and spreads, at home with a panini press! 
The best part about this convenient kitchen appliance is that you can also use it as an indoor grill, waffle maker, and so much more. It's perfect if you're always busy or live in a condo or apartment. 
We found 3 of the best panini presses to add to your home for quick meals and fuss-free grilling indoors. They all come with nonstick plates for minimal to no oil cooking and easy cleaning, as well as a reasonable price tag. 
Take a look at our top picks!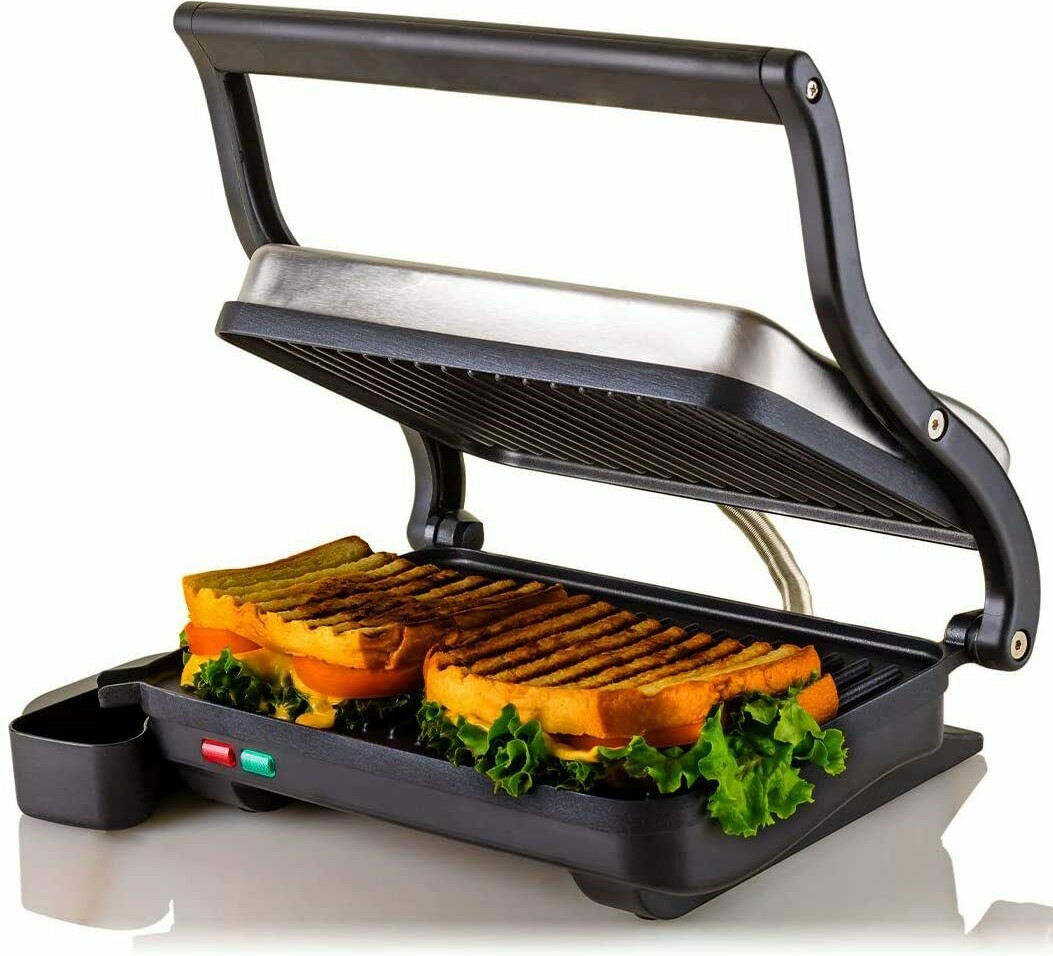 This will help you transform yourself into a culinary hero and discover that making paninis and grilling at home is not as painstakingly hard as it sounds.
The OVENTE Electric Panini Press & Indoor Grill tops our list because of its modern features, sleek design, and versatility. It has a 1000-watt heating power for speedy toasting and grilling with thermostatic control to avoid overcooking your food. 
Both plates are non-stick, so you get perfect results every time. Because you can cook without greasing the plates, you can enjoy making diet-friendly meals on this panini press grill. Its food-grade coating also makes it easier to clean after. 
You won't need to worry because the OVENTE panini press has indicator lights to let you know when it's preheating and ready for use. It also has anti-skid feet for stability on the kitchen counter. Safety in the kitchen is of utmost importance, especially when you're rushing.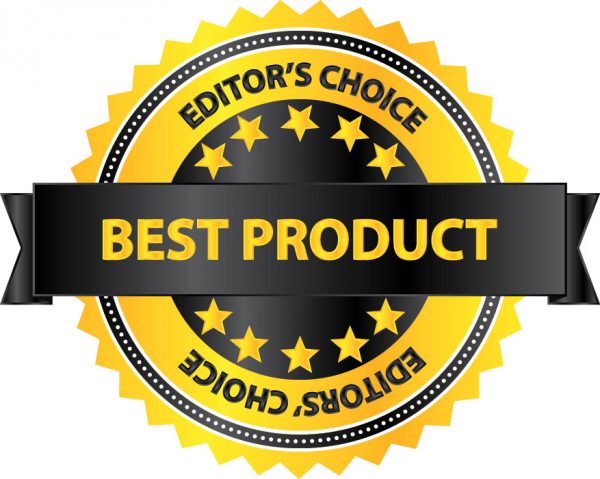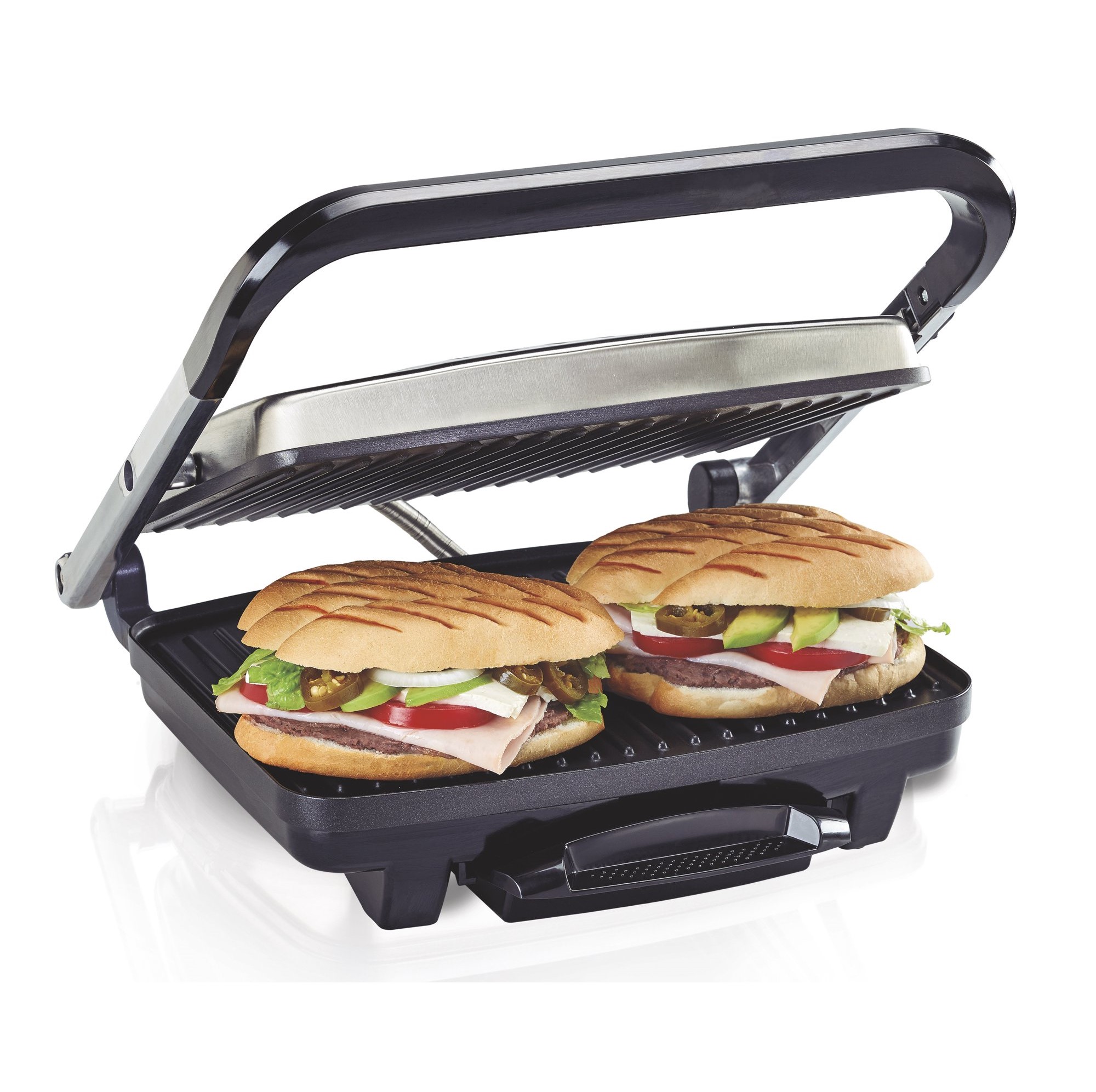 This is a great option if you're looking for a bigger panini press and more affordable. It's about 2-3 inches wider than the OVENTE panini press. 
Its nonstick surface is 95 sq. in. and has a café-style floating lid that helps you create those aesthetic grill marks on paninis, sandwiches, and meat of any thickness. That's enough space to cook about 2-3 servings at a time!
You also won't need to worry about cooking in a rush because there are safety indicator lights to guide you through perfectly toasty paninis or quick-fix meals in just 10 minutes or less. It offers convenient cooking and easy cleaning because fat from meat drips away as it cooks into a dishwasher-safe drip tray.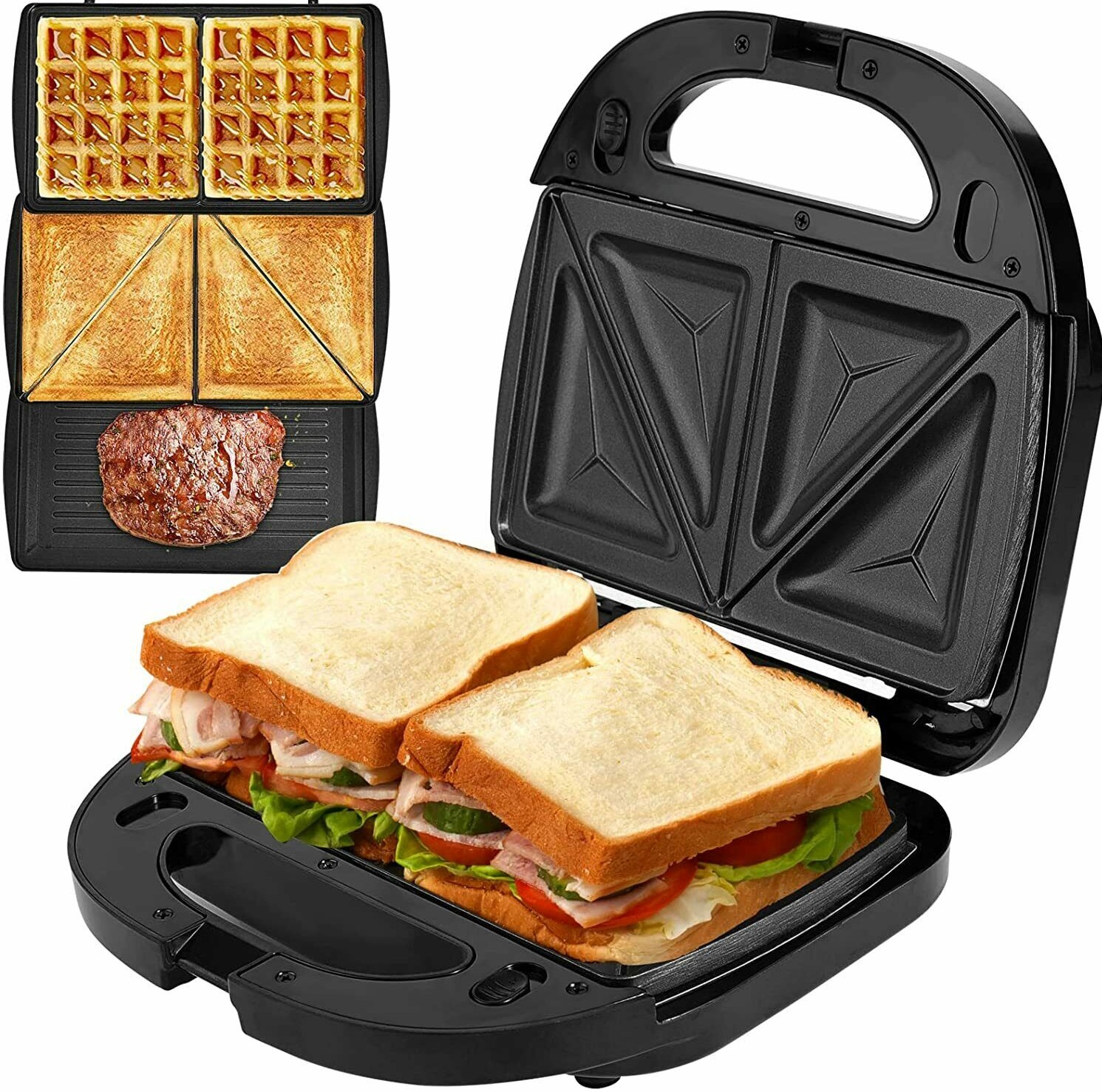 This is the most versatile panini press because you can switch between three interchangeable non-stick plates to successfully make sandwiches, waffles, or grill meat and veggies in a rush.
The ORFELD Premium 3-in-1 Sandwich Maker & Panini Press has a 750W heating power to ensure quick and evenly cooked meals. Each interchangeable plate features a food-grade aluminum nonstick coating that is durable and dishwasher safe.
From meal prep to cooking to cleaning, it won't take up much of your time and energy at all. It's an absolute must-have in your kitchen, whether you've got a spacious kitchen in your lovely home or a compact one in a condo or apartment. 
You can even take it along with you to the office to reheat your lunch or when traveling! 
A panini press is a very versatile kitchen appliance—and the items on our list prove just that. We bring you three of the best panini presses to buy right now for quick-fix meals with beautiful toasted marks in the morning, afternoon, or late at night.
You can save precious time, money, and effort while enjoying a hearty and filling meal without a pile of dishes waiting for you after. We hope this review helped you find the perfect panini press to add to your home.