The Top 3 Cooling Mattress Toppers that Deliver Excellent Cooling Comfort, Stable Back Support and Durability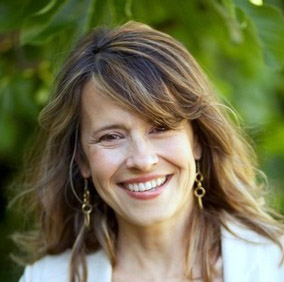 Kelly Brook, Contributor
Updated: Feb 6th, 2022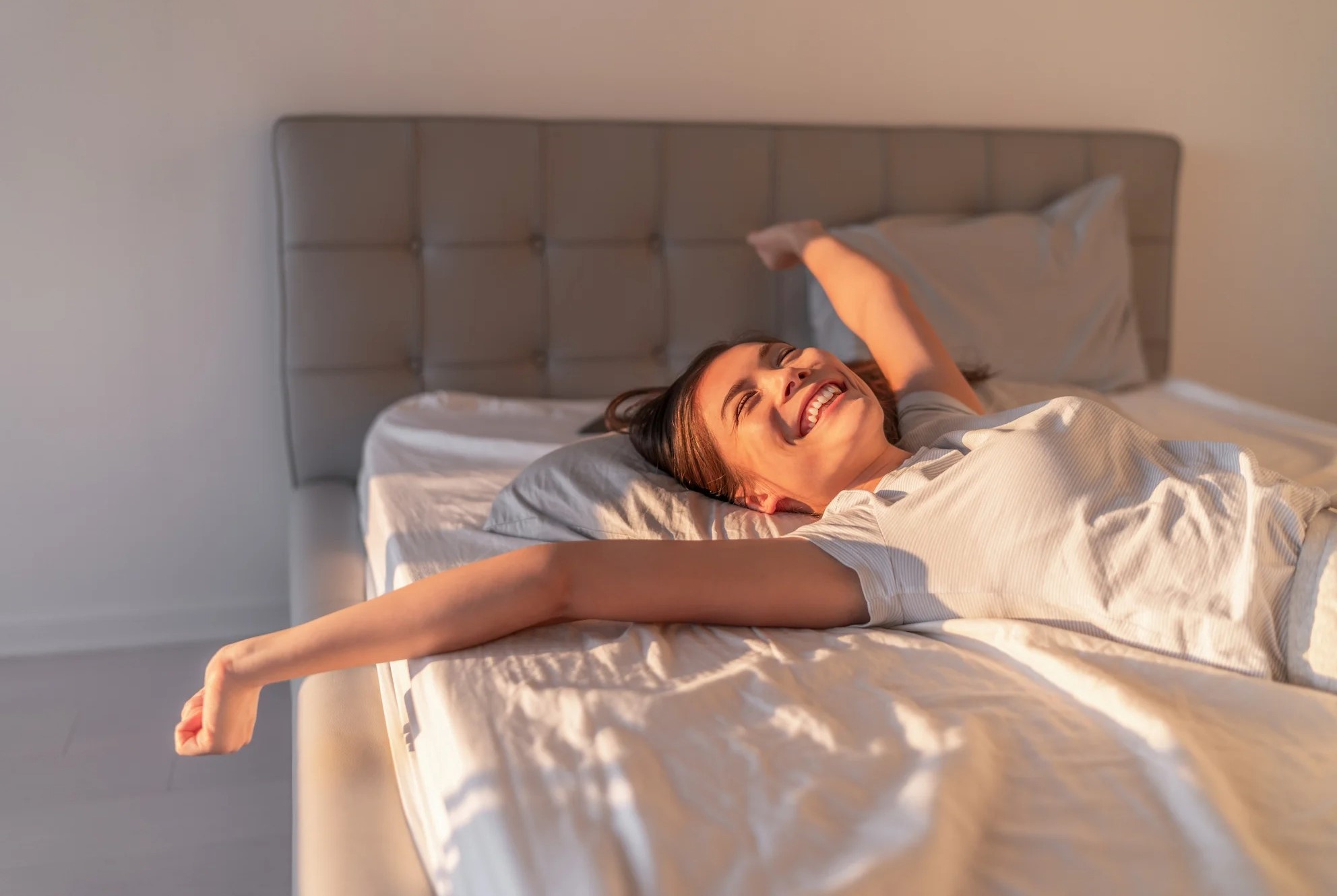 The bed that needs to help you rest and recuperate is starting to give you a problem. You found the heart of the issue: it is too stiff and too hot for comfort. You know of a solution – cooling mattress toppers. But here's another problem – you aren't sure which cooling mattress to get. After searching through online markets, you now have an idea of what makes up a great cooling mattress pad. 
The big question: out of all the cooling mattresses that check all your boxes, which one should you choose? 
As folks who are big advocates of great sleep, we share this search with you. This is the reason why we teamed up with sleep experts and bed designers to help us come up with the list of the best cooling mattress toppers that deliver cooling sensations, topnotch stability for the back, and comfort that sends you to dreamland in minutes. 
How We Decided
Getting a team of experts on board has helped us efficiently review each cooling mattress topper. For 10 days, we reviewed more than 20 best selling cooling mattress pads. From our reviews, we were able to come up with a list of factors to look for when deciding which pad to buy. 
Mattress Topper Thickness
The most effective mattress toppers are the thick ones. If you can find a cooling mattress topper that is at least 1.5 inch thick, much better. 
Cooling Capacity of the Mattress Pad
It's important to check both the material and how the pad is designed. Polyester fillers are excellent in providing softness to the mattress, but you have to make sure it also comes with a fabric that promotes better air circulation. 
Ability to Reduce Moisture and Heat
Check for fabrics – are they moisture wicking? Are they high quality? Do they come with a design that moves your excess body heat away from the bed? 
The Softness the Mattress Topper
If you're looking for a mattress topper that feels like a cloud, we included our favorites here. We specifically chose mattress toppers that are excellent in providing fluffy softness so you can enjoy better sleep. 
The Mattress With Fills That Don't Move
Most mattress fillers move in the long run, and after getting washed several times. We tested the products and the top 3 items listed here passed the test. 
Mattress Toppers That Stay in Place 
One of the most annoying things about Cooling mattress toppers is their tendency to move and shuffle out of place. This is why we're leaning into mattress toppers that have elastic bands and deep pockets that stay in place. 
Mattress Toppers That Don't Crumble or Fall Apart After Just a Few Washes
Keeping your cooling mattress toppers clean does not mean they're going to lose quality. It's important to just go for mattress toppers that are easy to clean, and won't lose their excellent build after just one wash. 
Out of all the items we reviewed, these are the top 3 products that stood out.
Are you looking for a cooling mattress pad with high quality fabric and cooling features, durable design, great thickness, and one that you can easily maintain? LuxoLay checks all the boxes! 
Most cooling mattress pads promise comfort and stability but don't come with a thickness that supports that. LuxoLay is different. In order to avoid injury to your lumbar spine, we choose a denser filler, so that our thickness is limited to about 1 inch, to provide a compact but not messy feeling, so that your sleep better sweet.This polyester material is packed in a way that promotes better air circulation so you won't have to deal with another sweat-causing mattress.
The LuxoLay is also a winner if you're looking for a cooling mattress pad that delivers stability and support for the back. We love the impressive quality of the LuxoLay's memory foam as it is efficient in providing support for every mold of your body. Another plus is that this memory foam doesn't easily crumble or fall apart even after several washes! 
If you're done with low quality memory foams that are basically useless after 3 washes, the LuxoLay is for you. The polymer fillers come with high-grip design that prevents them from coming undone when washed. 
The fabric used for the LuxoLay is also made from the softest, tight-knit cotton that also provides added breathability. The fabric is skin-friendly, and is moisture-wicking, allowing you to avoid that sticky, hot feel that comes with mattresses. 
If you're also all about mattresses that don't move around, the LuxoLay is a great choice. This cooling mattress pad comes with durable deep-ear elastics that hold the LuxoLay in place. Even if you move frequently, the mat won't slip off your bed. 
Comfort, durability, ease of maintenance – you will find them all in the LuxoLay.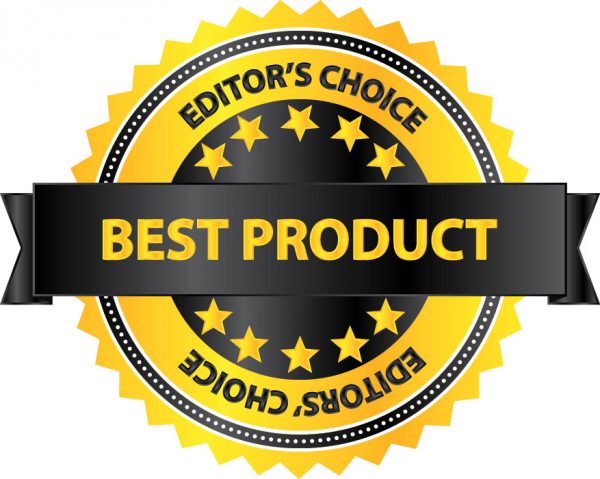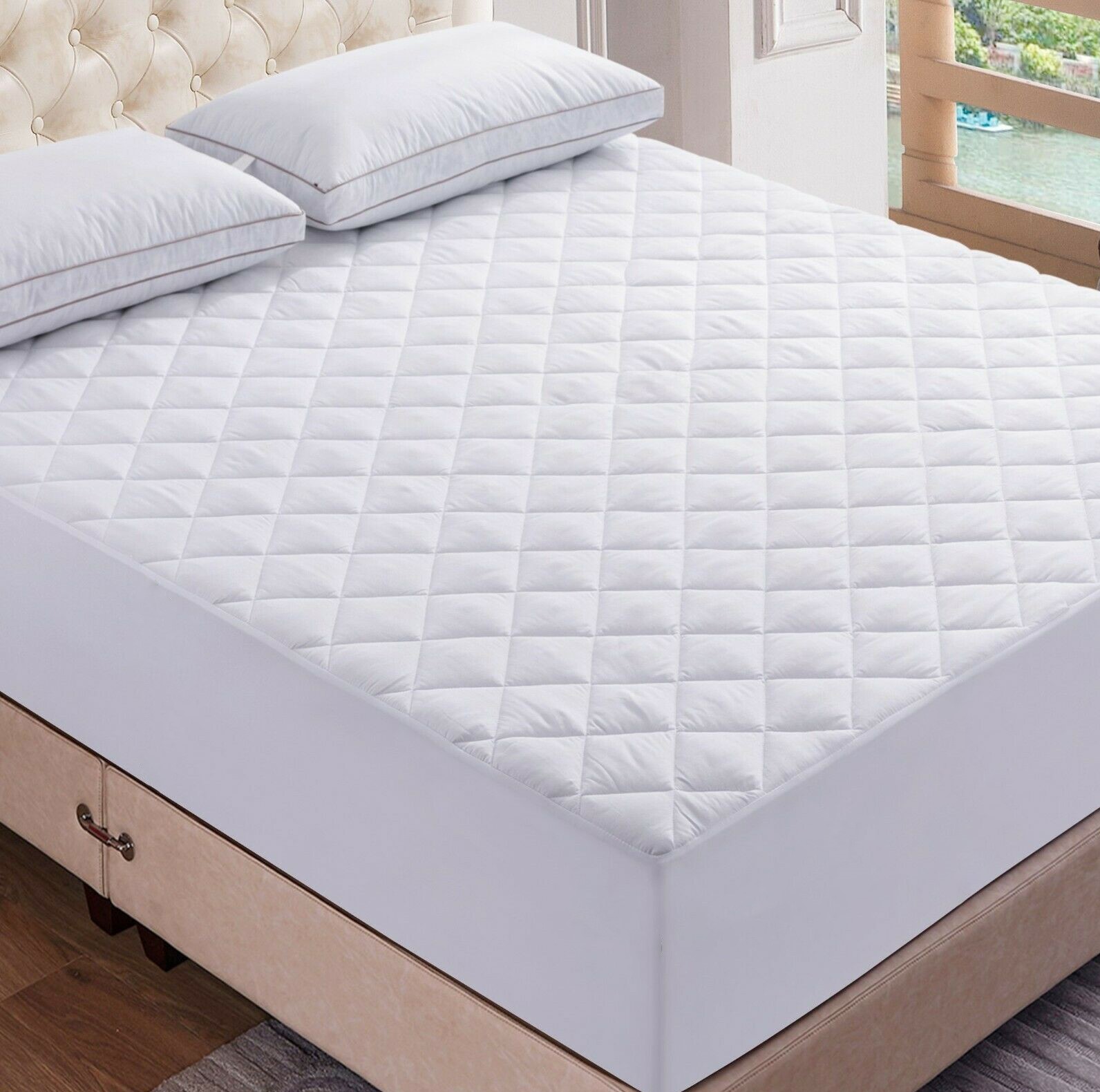 If you're a traveler who wants to give additional comfort to every bed you lay on, we recommend the CarzoPluff. This travel-friendly cooling mattress pad is easy to bring everywhere, but doesn't fall short in providing comfort and support. 
Unlike most cooling mattress pads, the CarzoPluff can easily be folded. With a 1.5 inch thickness, the CarzoPluff can quickly be stored in bags. This is a lightweight mattress you can bring to your travels, campings, and hotel trips. 
Less thickness does not mean less comfort, though. Whatever CarzoPluff lacks in thickness, the CarzoPluff compensates in support and quality materials. 
The CarzoPluff comes with an evenly-filled mattress. Inside, fillers are high quality polyester that enables better air circulation so your body heat won't stay so long in your back while you're laying down. 
We love how the material that fills the CarzoPluff is compact – it doesn't move around, making one feel even, well-distributed softness everytime. The 300 thread count cotton is also very smooth and soothing to the skin that you can fall asleep in just a few minutes. 
The CarzoPluff has the ability to increase the comfort of any bed. So if your camping air bag or hotel bed isn't helping, just whip out the CarzoPluff. 
We love how this is such an easy-to-clean mattress. We love how even after 3 washes, the quality of the CarzoPluff is just the same – no crumbling or fillers separating. 
For better sleep and rest while traveling, trust CarzoPluff.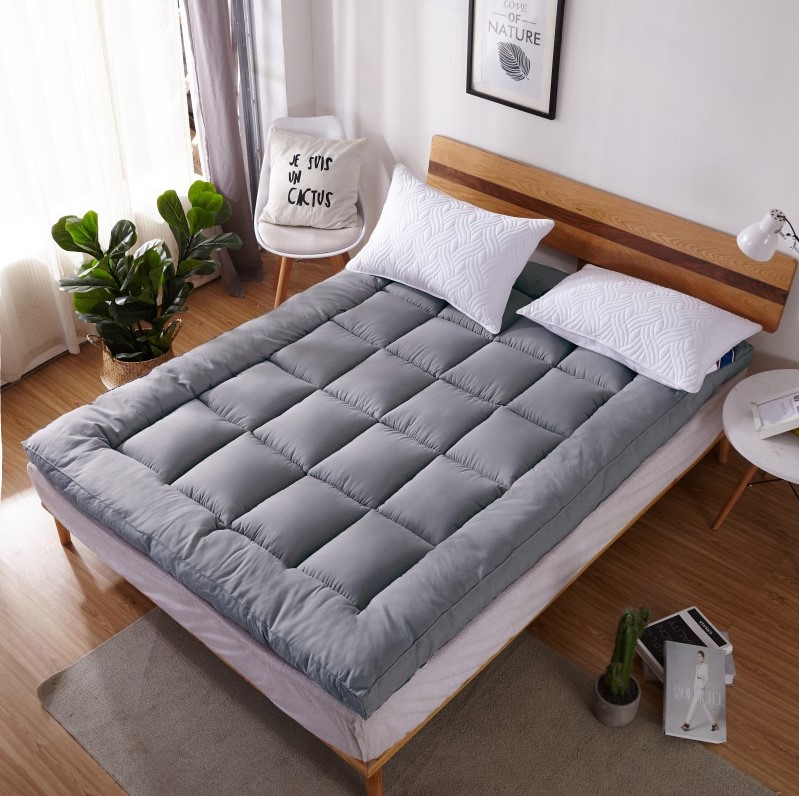 Are you all about thickness? Are you looking for a cooling mattress topper that is thick enough to provide comfort, back support, and cooling benefits? We recommend the ZyBreeze. 
When it comes to thickness, ZyBreeze tops it all. This cooling mattress pad features 3 inches of thickness – it's actually like a bed on top of your bed. The ZyBreeze is not just thick; it's thick, soft, and filled adequately. This is why even if the ZyBreeze features impressive thickness, you won't have to worry about losing back support, or feeling unstable when lying on the bed. 
The ZyBreeze is filled with fine polyester fillers that are designed to be compact. This design prevents the mattress from crumbling and losing form after using it for a long time. 
The fillers also provide a cooling effect. It is filled in a way that provides added air circulation so heat won't stay on the bed for long. 
Despite the solid feel, the ZyBreeze is soft and reviewers refer to their experience as "sleeping on a cloud." The memory foam features also don't skimp on preventing back aches and muscle strains that come with sleeping. 
We love how the ZyBreeze has divided slot designs in the middle that promote better air distribution even more. 
The ZyBreeze is made with soft flannel fabric that's ultra gentle on the skin. It's cool too, and doesn't cause you to feel sticky and warmer. Even though this is one of the best fabrics for mattresses, it's also one of the easiest to maintain. Keeping your cooling mattress clean is easy. 
Apart from its weight that helps support stability, the ZyBreeze also comes with deep pockets to prevent the mattress from moving around.
We all deserve a better quality of rest, and we need all the tools we can have. Using a cooling mattress topper can redefine your resting experience and can help you become more efficient in your waking hours. Don't let the struggle of hard, hot, poor-quality beds take your chance to catch some sleep. With the cooling mattress toppers included above, you can rightfully reclaim sleep!