No More Soggy Salads:Top 5 Salad Spinners to Buy in 2022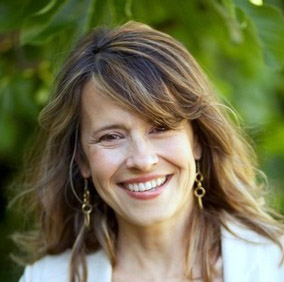 Kelly Brook, Contributor
Updated: Mar 8th, 2022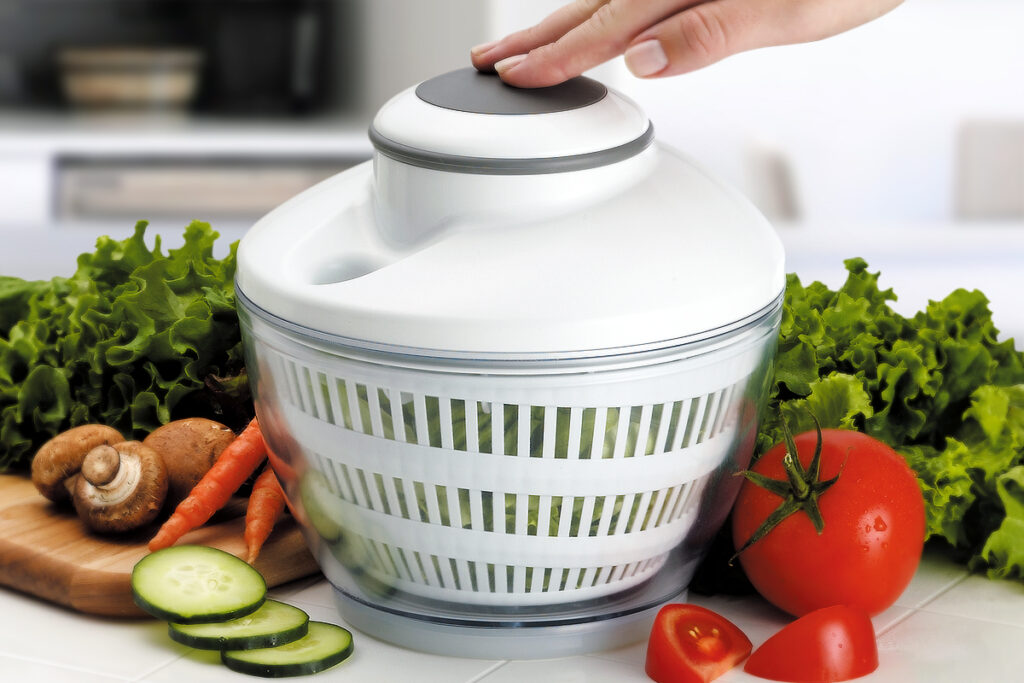 What describes a heavenly salad serving? Crisp and fresh vegetable, perfect dressing, and long-lasting crunch. There's nothing better than to enjoy salad without guilt, and without dealing with soggy leaves and veggies. With a fresh salad served every day, it's easy to stick with health goals.
It's amazing to have that fresh salad every day. But do you feel like you can only get quality salads from restaurants? Do you feel like you always have to pay a ton of bucks just to enjoy a delicious bowl of fresh greens? Not anymore with salad spinners.
What are salad spinners?
You're probably thinking "Seriously, a salad spinner? Is that even necessary?" Valid question – this tool seems like one of those unnecessary kitchen equipment. But here's the thing – if you're done with eating wet, soggy salads, this is the product you need to keep in your kitchen.
Salad spinners feature a seemingly simple but useful technology that ensures the greens you get for your salads won't turn wet and soggy in the long run. Through spinning, the salad spinner uses centrifugal force to separate the water from the greens without breaking or affecting their quality.
Great salad spinners help salad dressings to stick effectively onto the greens without dilution.
How We Decided
We're big salad eaters not only because they're delicious, but they're loaded with great nutrients! One of the biggest let downs would be to eat a salad that's soggy and dripping wet. The salad's crisp is part of the experience!
We then asked this question – do we really need a salad spinner? Which salad spinner should we get?
Going to the net made us discover different types of salad spinners. We scoured through the reviews and these five salad spinners stood out! With the help of salad lovers, chefs, and restaurant owners, we were able to confirm which salad spinners are worth the buy.
Check out the recommendations below.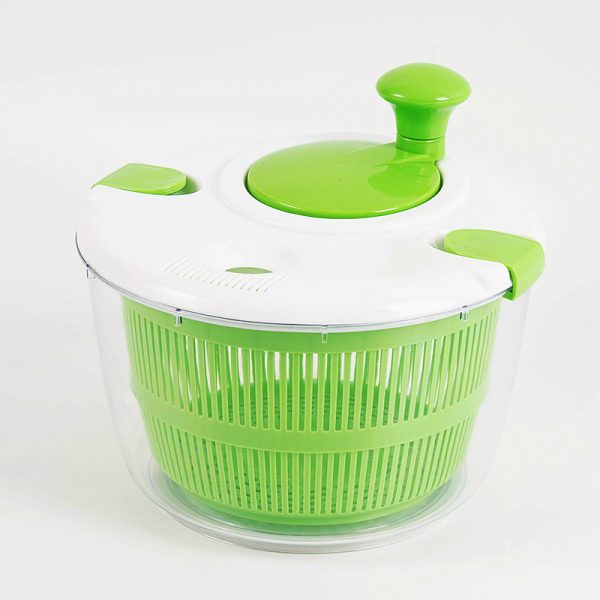 When we were looking for a salad spinner, we had one qualification in mind – it should be durable. We don't want it to fail us once we start the spinning process. The most durable and effective salad spinner we found was the GreenTomato durable salad spinner!
GreenTomato is made with reinforced ABS plastic – a durable, break-resistant plastic that can stand whatever movement you will do with the spinner.
Convenience is what GreenTomato features. It comes with an easy to assemble, and quick to disassemble design, making it an easy choice when you want to randomly whip up a salad.
The GreenTomato comes with an ergonomic design that allows you to exert the needed force to separate water from the greens.
Made with safe plastic, the GreenTomato does not come with the chemical-like taste and smell, helping you enjoy fresh and delicious salads.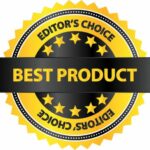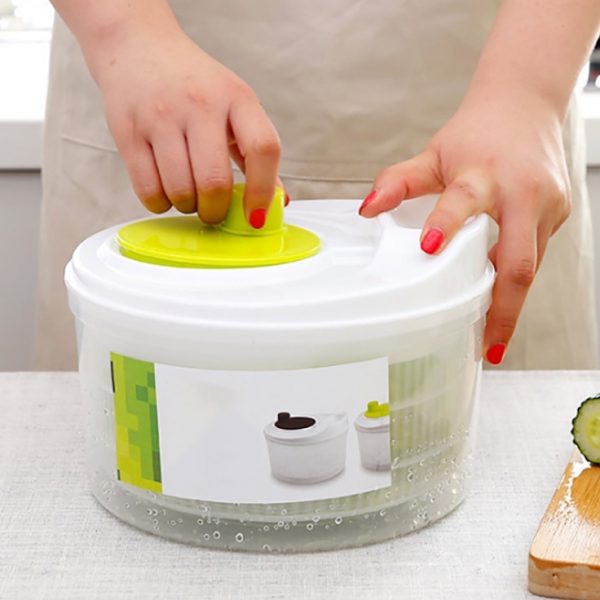 When we saw the KitchiMatic salad spinner, the first thing that caught our eyes was how easy it can be used – even kids can participate.
Its spinner comes with a handle that helps you take water off the leaves without using your hands. The design is ergonomic and perfect even for kids.
The spinner can also double as a colander that you can use to store fruits and veggies.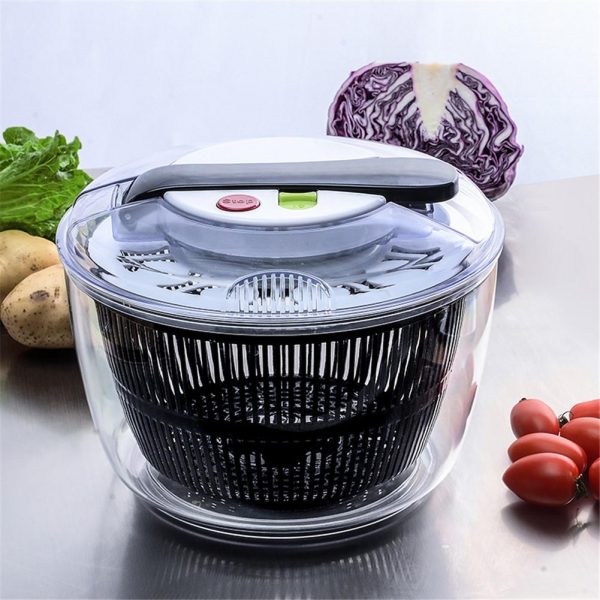 When you deal with plastic items, it's easy to wonder "is this even safe?" If you're looking for a proven and tested product with a safe plastic material, SaladSecrets has it.
The SaladSecrets are made with BPA-free plastic. It's non-toxic, and is 100% safe to use for food.
With multiple filters, the SaladSecrets can easily drain out water off the vegetables you need to use. With its large size, it has the capacity to cater to 250 grams of veggies.
It comes with a solid base that helps us strain water without slips and accidents.
This multipurpose spinner can also be used independently as a colander.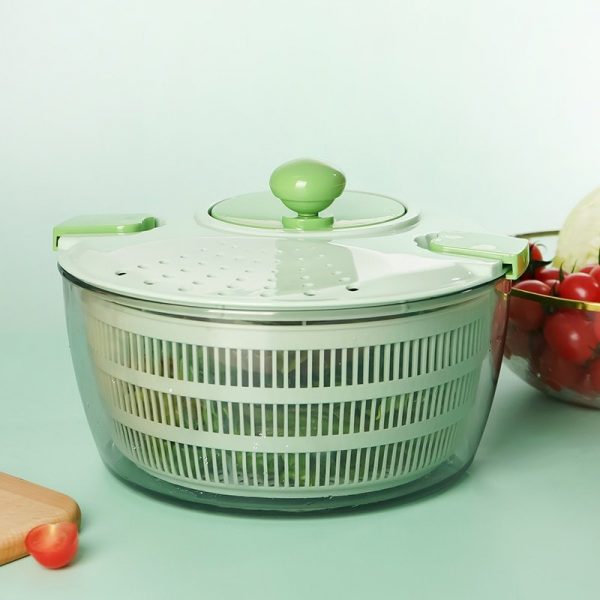 The ultimate factor that made us love the KitMondo is its easy, multipurpose functions. This affordable, four-quart KitMondo is perfect for all kitchen uses – as a salad crisper, a fruit cleaner, and a meat strainer. This delivers multiple uses in just an affordable price tag.
The KitMondo is a tool all salad makers will love. It comes with a durable lock that ensures your greens won't go all over the place when you do the spinning and straining. It also includes multiple holes that allow you to drain water out without removing the lid.
Important note: the KitMondo does not include a brake, so you might have to stop the spinning manually.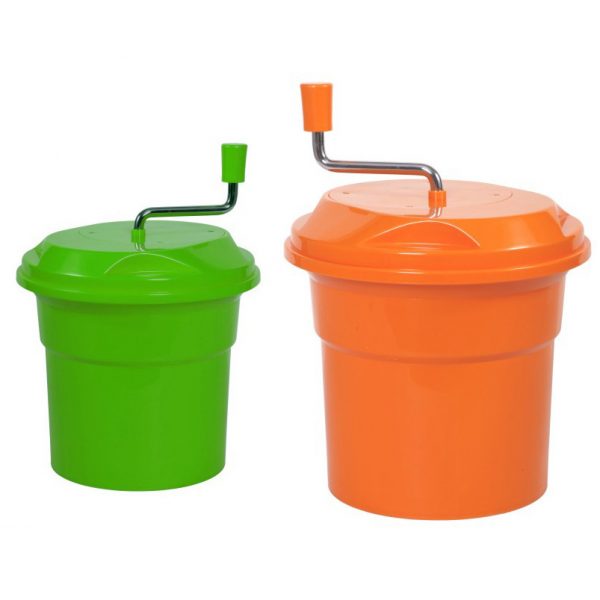 Are you a restaurant owner? Someone who operates a salad store? Do you need to make big batches of salad every day?

When it comes to making large bulks of salads, our ultimate recommendation is the TossGreens. This salad strainer and spinner can handle up to eight heads of lettuce. If a salad spinner who can cater large volumes is what you're looking for, the TossGreens can keep your greens fresh and dry without compromising the size and quality.
No need to assemble. This durable spinner is lightweight and 100% safe.
Salad making requires creativity. When you serve salads, it's always better if its fresh, crispy, and glistening. Removing water is the first step to ensuring the best, restaurant-quality salad servings.
With these salad spinners highly recommended by chefs and cooking expert, you can enjoy your fresh, delicious healthy bowls without the soggy leaves!