Serenity in Your Garden: 3 Best Weed Pullers for Effortless Garden Maintenance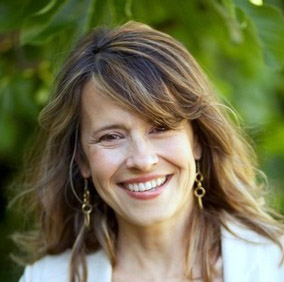 Kelly Brook
Updated: Sep 22nd, 2023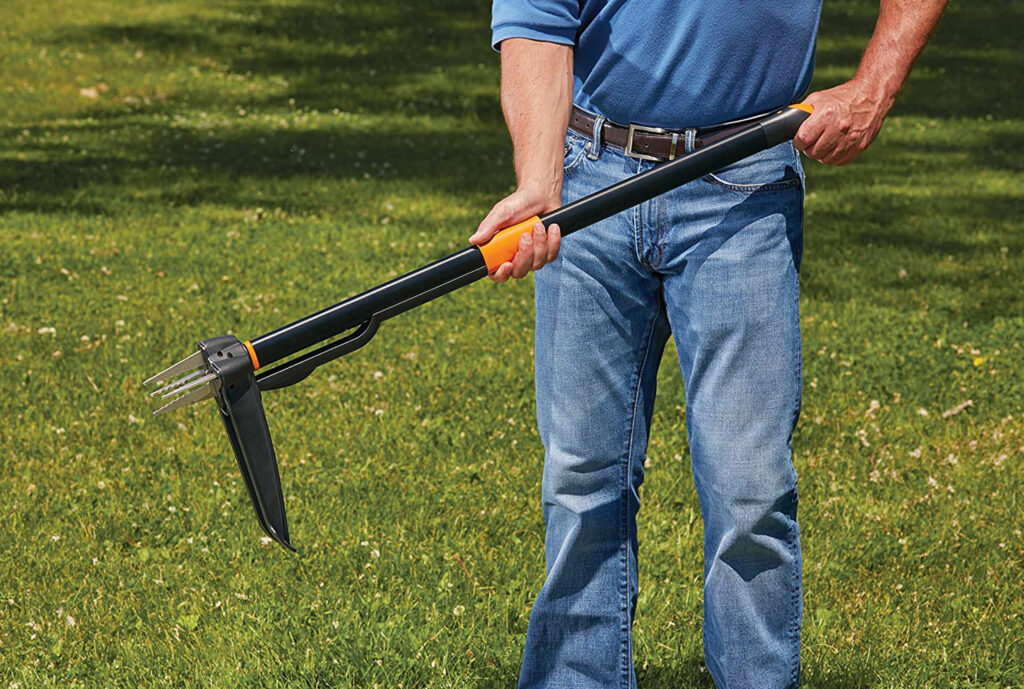 Weeds are the ultimate eye-sore in the garden, yet removing them isn't a task gardeners look forward to. The amount of bending, squatting, and pulling you need to do can be exhausting! Let's not forget that weeding by hand can also be less effective! If you're a garden owner who is looking for ways to get rid of weeds the fast, easy, and efficient way, you're in the right place. In this review, we will highlight the top 3 best weeders to help keep your garden in top condition!
How We Decided
Hate getting gardening tools that don't really work? We feel you. Our team is composed of avid gardeners who've had it with products that do not deliver.
This is why for this review, we made sure to ask the recommendations of experts, and gardening fans to make sure we only provide the best suggestions.
Part of our decision process is a criteria made up of the following:
Ease of Use
Taking out weeds is not an easy task and not a lot of gardeners like it. We made sure to pick out products that will make weeding easy to do. The products mentioned here feature ergonomic designs that will make weed elimination less exhausting.
Efficiency
We love taking out weeds in one go. That's why we chose products that could eliminate weeds quickly and efficiently so you can spend your time in activities and people that matter most.
Durability
Weeds can be stubborn; it can break regular weeders. To ensure you get the bang for your buck, we picked out the most durable weeders that can stand all the pulling you're going to do.
Among all the weeders we reviewed, here are the top 3 products that stood out.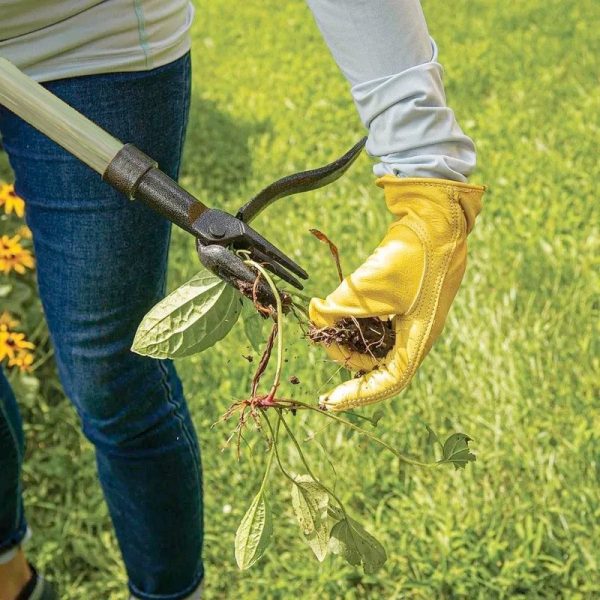 Are you tired of squatting down just to get rid of stubborn weeds? Is your back already feeling the strain? For those who don't like to squat and bend all the time, we recommend the WeedScapx Ferroalloy Stand Up weeder.
WeedScapx is inspired by the first ever weeder — only upgraded by technology. The adjustable long handle makes it easy for gardeners to pull weeds out the way. The handle is ergonomic – it will cause less strain to your hands.
This weed puller is also very easy to use. Simply position it firmly just above the weed, and pull out. The weeder comes with durable edges that will eliminate the weed fast. No need to dirty nails, and exhausted hands.
Made from Ferroalloy, the WeedScapx can take the weed business like it's nobody's business. The last thing you need to worry about is a broken weeder.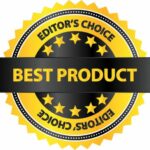 Are you bugged by the weeds popping out of the space between tiles? Are the weeds beginning to look like eyesores in your patio? You can solve that problem with SnippyGreen.
We love the SnippyGreen for its simplicity! It eliminates frustrating weeds in one go. It's very easy to use – simply roll down the weeder in between tiles to uproot the weeds.
It comes with a very efficient weeder hook that can remove the weeds on its way. It uses a rolling method that effectively pierces through the roots of grass and weeds growing between pavers in just one swift move. The SnippyGreen comes with an adjustable handle so you won't have to squat and bend.
The SnippyGreen is made with ultra durable ABS material which ensures your weeder won't break in action! This weeder is so simple to use – even kids can help with weed elimination.
This is a great gift for homeowners and professional landscapers.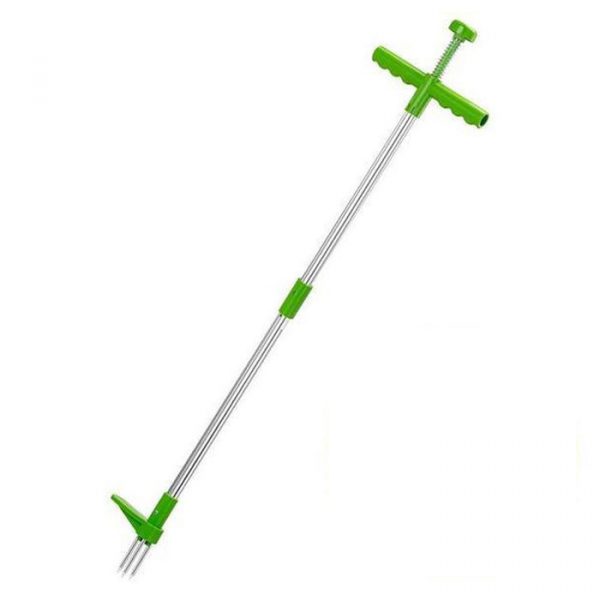 There are weeds that go deep down the ground. They're the kind that's just too painful to remove. If you're dealing with weeds that seem to be so difficult to remove, we recommend the BushScaper weeder.
The BushScaper follows the push and pull method. You can start getting rid of weeds by pushing the hooks down the ground, and pulling them out the ground to unroot them. This totally removes the endless pulling process that is too painful to the back and hands.
This simple design also makes weed pulling easy, and cheap. The BushScaper can efficiently replace expensive root cutters without the high price. Made with solid material, the BushScaper guarantees it won't break while you do the pulling. Despite its durability, the BushScaper is lightweight – thanks to its premium alloy material.
This is a great gift for anyone who owns and tends a garden! We love how this product is a quick and affordable solution for seemingly hard-to-get weeds!
Weeds should never be in our gardens. Not only are they big eye sores, they're also bad for the health of our grass and flowers. We can't afford to lose the beauty of the garden we've tended for so long!
A reliable weed remover can create wonders for the health and looks of your garden! Our top recommended weeders can help you achieve weed-free, healthy-looking yards, lawns, and gardens without the expensive price tag!