Shoe Storage Solutions:Top 4 Best Shoe Racks to Buy in 2022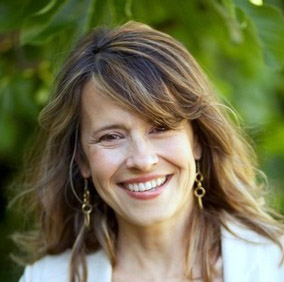 Kelly Brook, Contributor
Updated: Mar 8th, 2022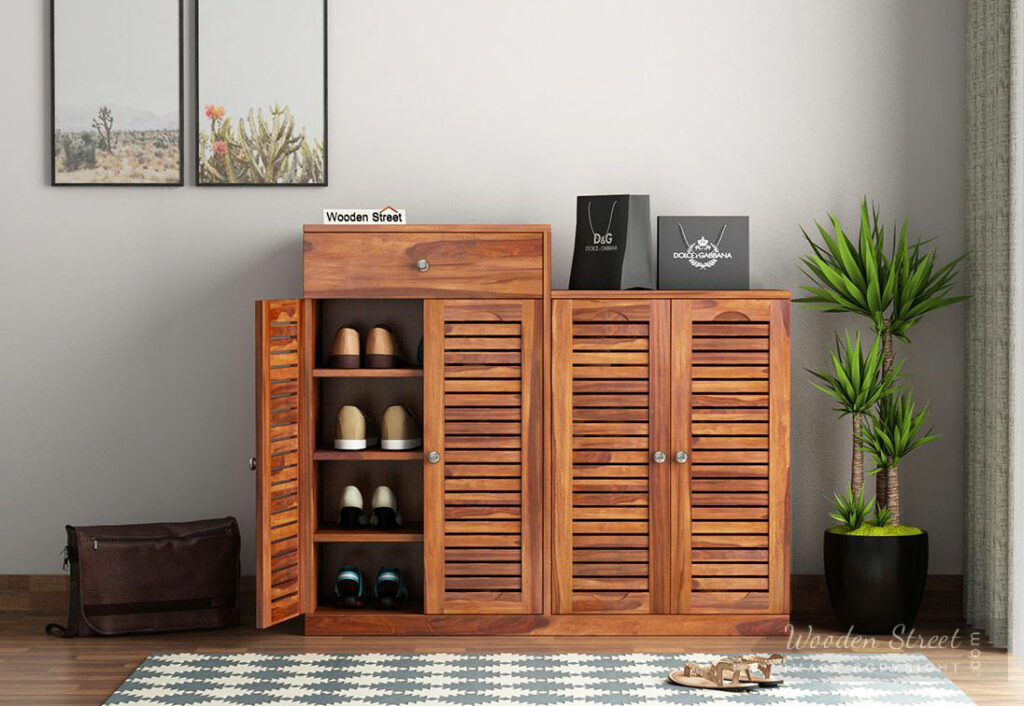 Whether you're a sneakerhead, or someone who loves collecting pretty high heels, you've probably dealt with the concern on how to organize shoes properly. Simply placing them inside boxes and stacking them up just doesn't do the trick, not to mention it can completely ruin the aesthetics of your place. If you're looking for a better way to organize shoes, you've come to the right place. In this review, we will feature four of the best shoe organizers to buy in 2022.
How We Decided
With all the shoe racks in the market, it's easy to feel confused as to what to buy. This is why we went into a little project with the team to find the best shoe organizers in the market this 2022. We asked the recommendations of professional interior designers and home organizers on the best shoe racks to buy this 2022.
In the process of picking out, we made sure to fill out these criteria:
Storage Capacity
The best shoe racks should offer enough storage capacity for all your favorite shoes. The shoe rack that you should choose should be able to cater to a variety of shoes. It should be space-saving, but efficient at the same time. 
Aesthetics
Racks with funky designs may not work so much if you are following an aesthetic for your home. Consider the design of the shoe racks before making a splurge.
Durability
You're going to hoard shoes along the way, that's why it's important to find a shoe rack that can last for a long, long time. Durability should be one of the factors when sealing the deal for your shoe rack of choice.
Among all the shoe racks we've reviewed, here are the top 4 that stood out to us.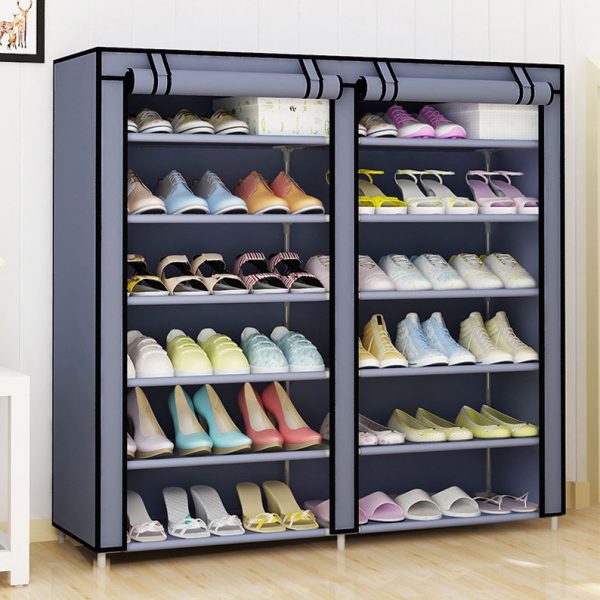 Are you quite the shoe hoarder and you have more than 15 pairs of shoes laying around? Are you looking for a space-saving shoe organizer that can cater to your huge volume of shoes? Our top recommendation will be the StorElevate.
StorElevate features a double row shoe organizer. Made from non-woven fabric cover, the StorElevate is not prone to dust accumulation. The organizer is supported with metal pillars, so you can be assured it's going to hold up really well.
The StorElevate features 6 layers, and can accommodate up to 28 pairs of shoes. The layers can help you organize your shoes by categories. You can have a layer for heels, sport shoes, slippers, and even sandals.
This impressive shoe organizer is lightweight, and super easy to assemble. With its fabric material, the StorElevate is an organizer that's easy to move around when you need to sport a different look for your home.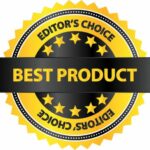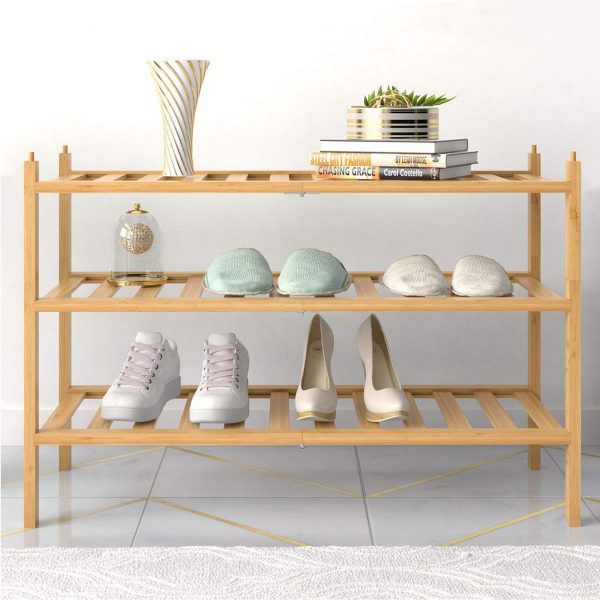 Do you have a nature-themed home? Do you love nature-inspired, minimalistic furnitures? Are you eco-friendly, and are looking for environmentally friendly products? Then you'll love the 8-Clutter.
The nature lovers in our team just can't get enough of the 8-clutter's chic, bamboo design. This bamboo organizer comes with three tiers. The organizer is so versatile – it not only serves as a shoe rack, but as a home decor as well. You can place shoes on the first two layers, and cute trinkets on the top layer. People won't even think you have a shoe organizer in your living room.
Made from 100% bamboo, the 8-clutter is guaranteed durable, sturdy, and can last for a long, long time! This organizer is lightweight too, should you consider moving it around all the time.
This is a very aesthetically-pleasing shoe rack, so you won't have to worry about messing up your home's aesthetics if you need to organize your shoes.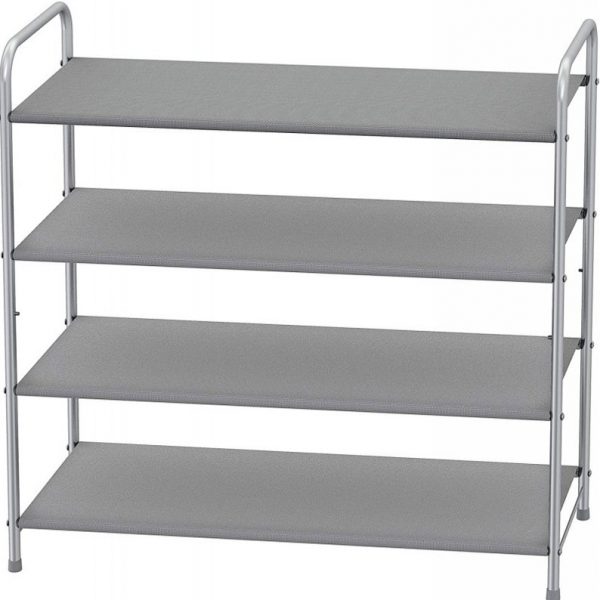 Do you prefer organizers you can stack up and expand? Do you want a shoe rack that can cater to different shoes? Shoeium is a great choice.
When it comes to durability, Shoeium takes the spotlight. The Shoeium is made from high-quality, waterproof wood. It's not just durable, it's elegant as well! The rack is not prone to breaking, cracking, or folding.
One of the best things about Shoeium is that it is stackable – you can adjust it based on your need or the number of your shoes. This space-saving rack is also expandable.
The rack has 4 layers, and can cater to a total of 20 shoes. The rack's tiers have adjustable heights so you can fashion it the way you want it to look.
The glossy wooden material makes the shoeium easy to clean and maintain. Its neutral, monochromatic design is an elegant addition to your home.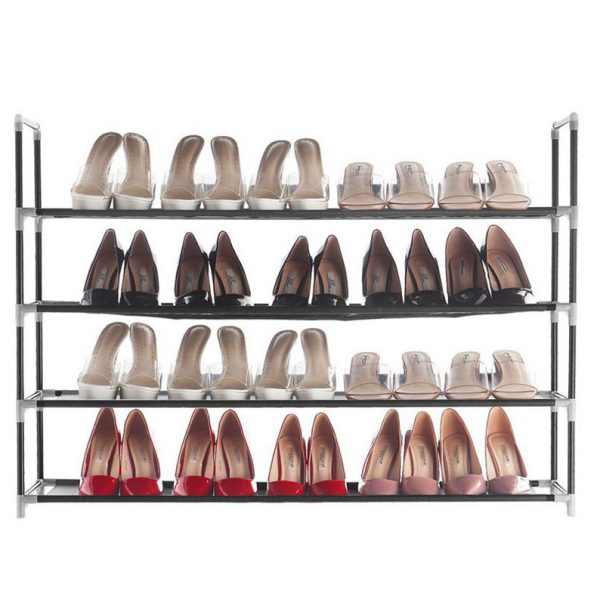 Do you love seeing your shoes organized in a clean manner? Do you want the quality of your shoes to last for a long time? Keep your shoes spick and span while giving a touch of organization to your home with the MikiVault.
MikiVault stands out with its high capacity shoe rack. The rack comes in four large layers. Combined, the shoe rack can cater to up to 26 pairs of shoes. The MikiVault allows you to ensure your shoes don't get mixed up with one another. You can save one layer for formal shoes, and other layers for shoes-on-the-go.
The MikiVault is stackable, so you won't have to worry about allotting a lot of space at home for shoe organization.
The MikiVault's polyester canvas prevents small objects from falling and keeps your shoes stable. This design also makes the shoe rack easy to clean since you can wipe the surface of the shoe rack with just a moist towel.
Shoes are great investments – thus, they also need to be loved and cared for. Taking care of your shoes can start with organizing them properly. Organizing your shoes should hoard space. The best stackable shoe racks can help you achieve the shoe rack you're dreaming of, without taking up space in your rooms and apartments.
The shoe racks we feature here have been tested, tried, and reviewed to ensure that you will get a firsthand review from a team that actually used it. You can be assured that each product we feature here is of highest quality.