LED Light Review:The 4 Best LED Grow Lights to Buy in 2022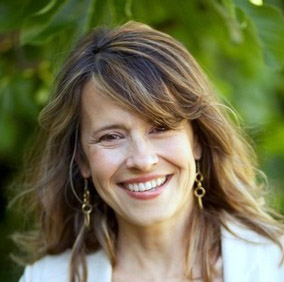 Kelly Brook, Contributor
Updated: Mar 17th, 2022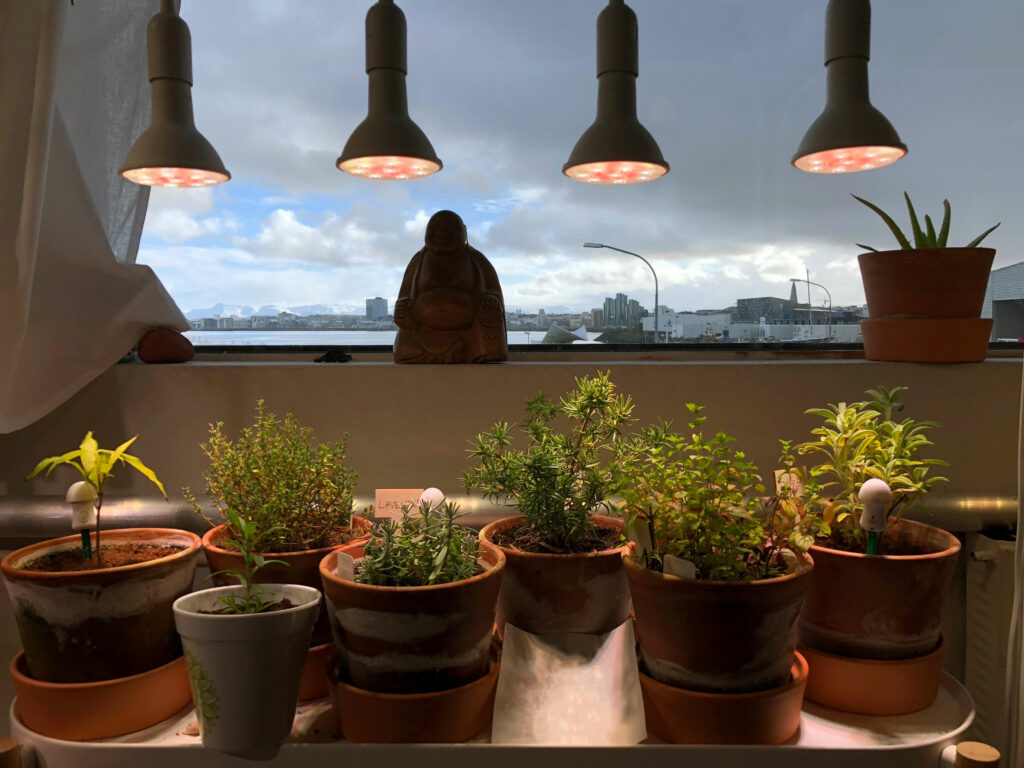 Indoor plant lighting has totally revolutionized the way we grow plants. It comes as a beneficial alternative for anyone who can't grow their plants outdoors. If you're a new plant grower who's wondering "How do I ensure my plants grow well even without sunlight?" The LED grow lights are taking center stage for their versatile lighting solutions. If you are considering which grow lights to buy, check out this review.
How We Decided
Choosing the best LED light for your indoor planting needs can be tricky. With all the grow lights in the market, you may be confused as to what product to buy for your indoor plants. As big plant lovers ourselves, here are some of the things we found out plant owners should remember when buying indoor lights for plants.
Light Intensity
The most important detail you should consider. The intensity of light will directly affect the growth of your plants so it's a must to choose the LED lights that offer just the right intensity to the type of plant you are growing. 
Light Coverage
When choosing a LED grow light, opt for a product that has better coverage. This will ensure that all your plants will get the benefits of the LED grow lights.
Reliability
Since you're going to be keeping the lights on all the time, it's essential to make sure that the lights will not bring you down. It should be long-lasting and safe to ensure no harm will happen to you or your plants.
We asked plant experts, plant enthusiasts and garden experts to recommend the best grow lights for 2022 and here are some products that stood out! If you're growing plant indoors, here are some best plant lights to invest in.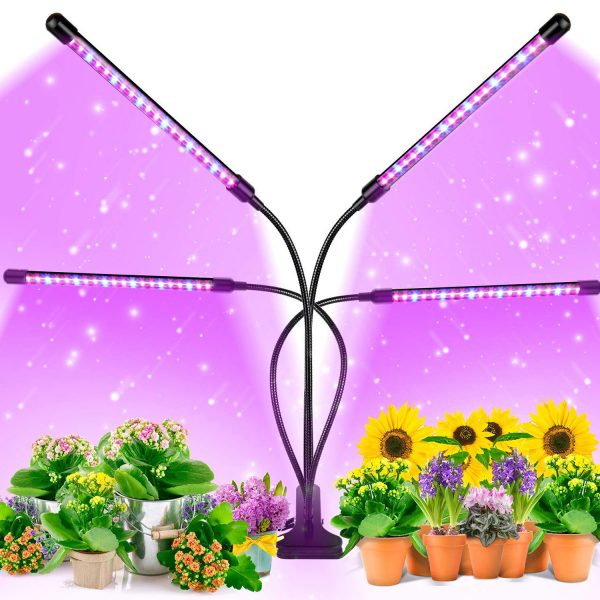 As plant owners ourselves, we love everything flexible! We know the stress that comes when you have to move your tools from one spot to another – especially with lights!
For the plant owner who values flexibility, our best recommendation is the NobleLights dimmable grow lights.
It comes with four flexible, and adjustable gooseneck arms and heads to help you get the lighting angle that is right for your plants.
But its body's flexibility isn't the only best feature of the NobleLights. The lights also come with 3 light modes (red, blue, and white) and flexible time settings.
The NobleLights come with a mounting clip that enables you to attach it anywhere – to a desk, chair, or your plant table.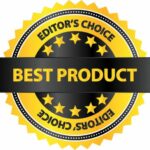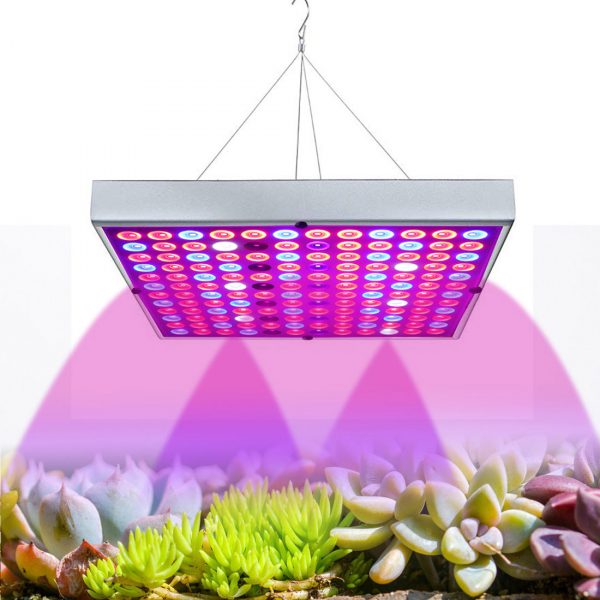 If there was something we have learned in our plant addiction, it is this – you just don't grow one plant. Never. You start with flowers, and then you'll find yourself caring for potatoes.
This is why when we were looking for the best products to review, we made sure to include LED grow lights that can care for whatever plant you choose to grow.
The Plantasia offers a complete range of red, blue, white, infrared, and ultraviolet LED chips for better light performance for all kinds of vegetation, flowers, and ornamental plants at whatever growth stage they are.
The Plantasia features the Targeted Spectrum technology that ensures your plants get the right amount of light. No more worrying about your plants dying out because of too much light! No more wasted energy, too.
Your plants will get the benefits of both blue light for plant growth and red light for photosynthesis!
The grow lights of Plantasia are heavy duty and are tested to be ideal for professional plant-growing industries.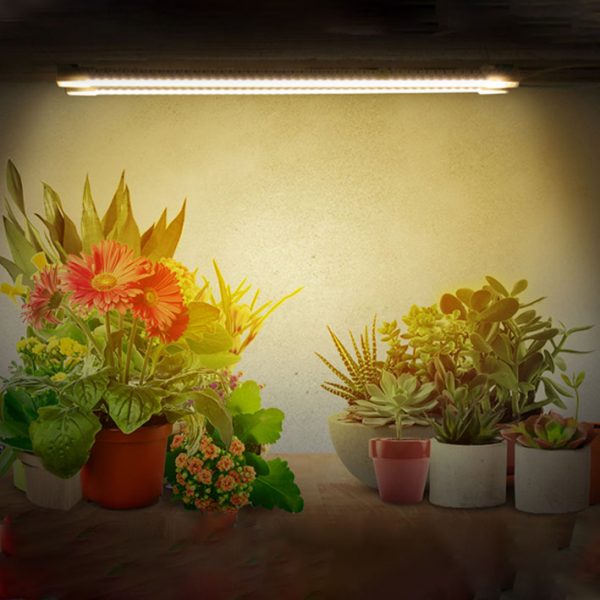 Are you tending to different mini potted plants at home? The Beanni LED grow lights is a lighting option that works for horticulture, hydroponic, aquaponic planting, and indoor gardening.
What We Love About Beanni
Apart from the fact that you can use the Beanni for multiple purposes, it also offers grow lights that promote the best light care options for succulent plants, and cacti. It works efficiently in seed germination and growth. The lights lengthen flowering time, thus you will get better flower quality.
The Beanni grow lights come in wavelengths ranging from 380nm to 800 nm – a range that mimics actual sunlight. It is very easy to install. The set includes a timer which prevents drying out of plants. The Beanni comes with 10 light options to help you choose the best light intensity for the plants you are caring for.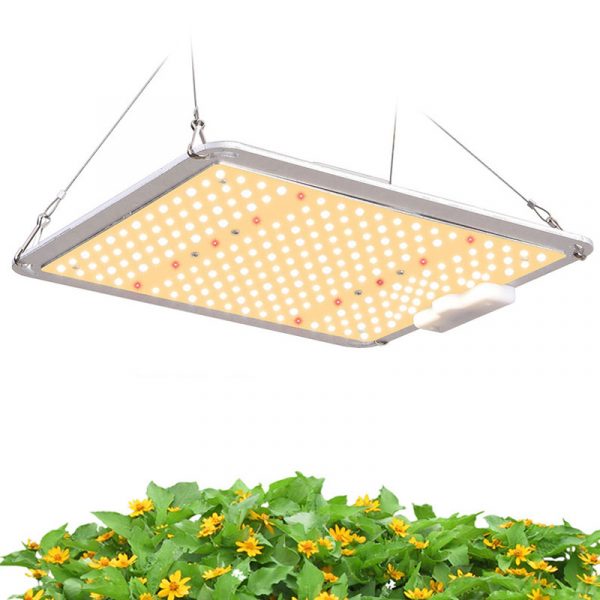 Are you caring for a wide range of plants and you're looking for a LED light that has a larger coverage? If you're looking for grow lights that can handle all, our best recommendation is The Seedling Haven.
The Seedling Haven is both power-saving and highly-efficient. Among all the lighting products in the market, this product is the only LED light that features the high-quality LM281B chip. The chip allows better light transmittance and a 50% higher yield with less energy.
This large LED light features a spectrum range of blue, red, and white light at 660-665nm, 3000K, 5000K, infrared 760nm. It includes 300 bulbs that make it possible for the light to be distributed efficiently.
The Seeding Haven saves you time. With the help of its light, you can accelerate plant growth which can be particularly useful during the flowering stage.
If you're looking for a LED light that you can use for a variety of purposes, and for big numbers of plants, the Seeding Haven literally covers you.
Keeping plants healthy outside is already hard — now imagine if you have to do it indoors. A great set of grow lights can make a difference – it can easily help you ensure that your plants are well-nourished and growing in a healthy way.
Grow lights are easy to use, low-maintenance, and effective. Adding the right indoor lighting for plants can make your plants look as if they're really receiving light directly from the sun! You won't even see the difference.