Review: The Top 3 Best Wedge Pillows for Acid Reflux, GERD, and Back Pains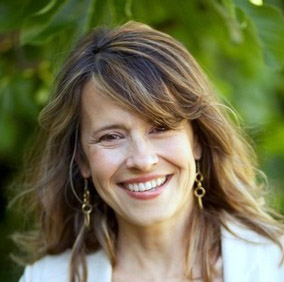 Kelly Brook, Contributor
Updated: Mar 8th, 2022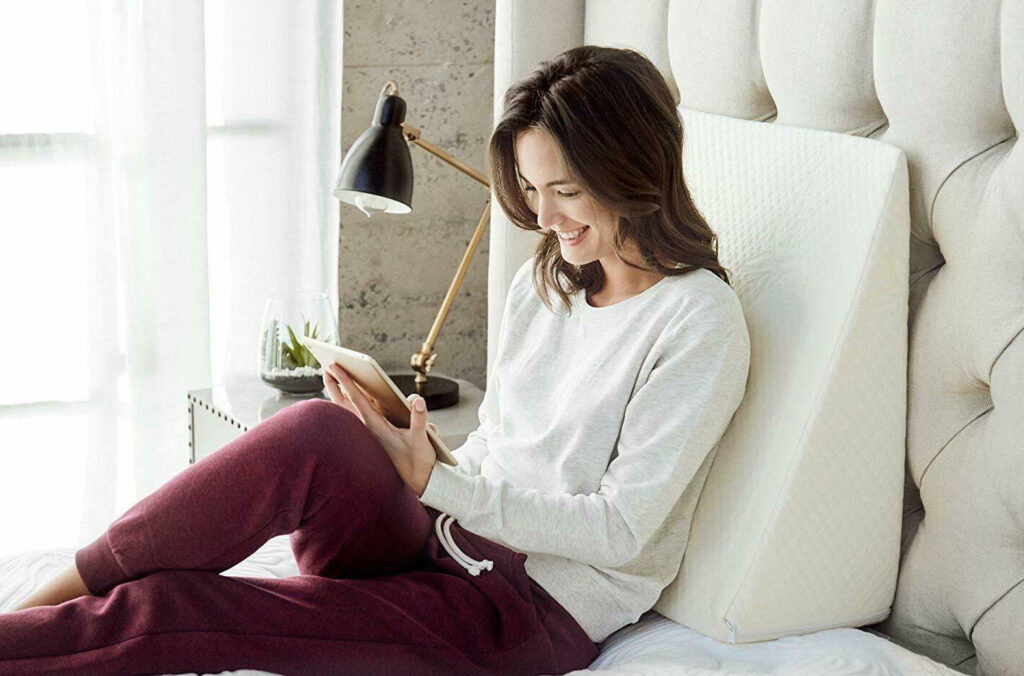 Pain and discomfort come easily when our pillows don't offer enough support to our backs when we're sleeping on our sides. Sleeping issues like sleep apnea, sinus pressure, and acid reflux can be resolved by a pillow offering ergonomic support. Wedge pillows help free our backs from pressure and issues that might get in the way of us enjoying a more restful sleep and relaxation time. 
With a high-quality wedge pillow, you can significantly eliminate any issues that are causing you back pain, restlessness, and sleeping issues. If you're looking for a top quality wedge pillow, you have come to the right place. In this review, we're featuring the top 3 wedge pillows to buy in 2022. 
What to Look for in Wedge Pillows
First of all, what makes up a good wedge pillow? Is it the size? The firmness? The design? To answer this question, we asked the recommendation of physical therapists, pillow designers, and doctors. 
Out of their recommendations, we were able to come up with the top 5 factors to consider when buying a wedge pillow. 
Size
Even if some pillows come with an ergonomic design, they don't have the right size that could adequately provide support to your entire back. When picking out your next wedge pillow purchase, check the size, and make sure it's ideal for your size. 
Shape
The most common shape for wedge pillows are triangular with a very solid base and a gradual slope. Although most wedge pillows come with this shape, there are others that differ in construction, especially with pillows targeting certain body spots like neck, back, and shoulders. 
Firmness
Experts recommend medium to hard firmness. The more firm the pillow is, the more upright it can be in maintaining its shape. Having a firm pillow can ensure you that your back will be kept supported all through the night. 
Incline
When getting a wedge pillow, consider the purpose you are going to use it for. Pillows with lower inclines are ideal for sleepers who use the pillow on their legs or feet. Mid-level inclines are ideal for those who have acid reflux or sleep apnea. A higher-level incline is great for those who want to have support on their backs while sleeping. 
Material
High quality materials guarantee that the pillow will sustain its shape for a long time. To avoid getting a sagging pillow, choose one made with quality materials. 
Out of all the products we reviewed, these are the top 3 wedge pillows that stood out.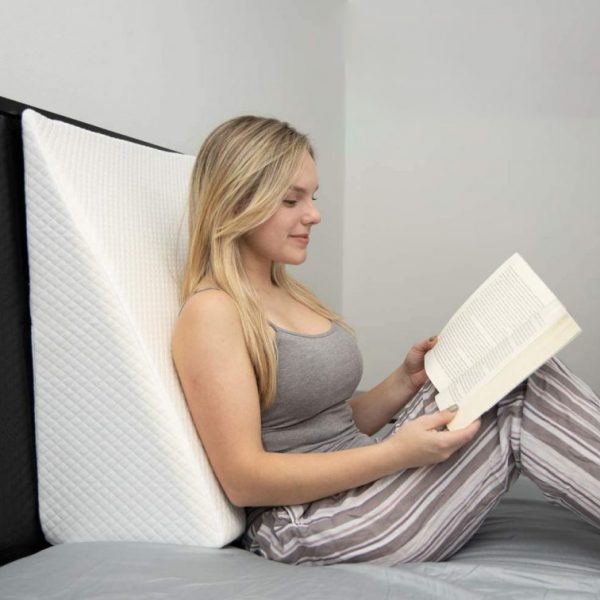 Are you looking for a pillow that can be used for multiple purposes? Do you want to get your hands on pillows that can give back support while you're sitting and lying down? We recommend the SuvahLay wedge pillow. 
Designed with the best ergonomic features, the SuvahLay comes with a promise – "firm pillow, better back relief." The SuvahLay comes with a design that can cater to any resting position. The triangular design can effectively offer support on the back, legs, and shoulders. 
The wedge pillow is made from polyurethane foam material – one known for its durability and comfort. The material helps make you feel as if the pillow is completely hugging your back to support it. 
The SuvahLay can address various back issues including back pain and strain. If you're struggling with heartburn, acid reflux, sleep apnea, snoring, and having restless sleep, you can use the SuvahLay to help you feel better. 
Another great quality of the SuvahLay is its low-maintenance care. The wedge pillow comes with an antibacterial material to help keep germs from congregating on your pillow. Safe for use for all ages!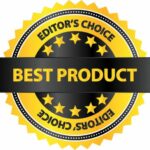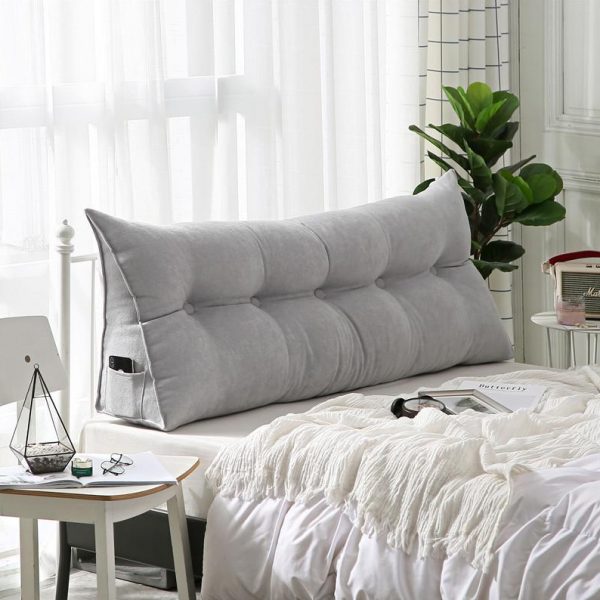 Do you want to keep your body's correct posture even if you're resting or doing leisure activities? We recommend the CozyPlush. 
The CozyPlush has multiple uses – it can be used to help you achieve the best position for sleeping, and also help you get that ideal sitting position while you're watching tv, reading a book, or surfing on the phone. 
This wedge pillow comes with a velvet covering – guaranteed to be gentle and safe for the skin. The pillow is also low-maintenance – you can easily clean it when you want to. 
The pillow has a cotton filling that's adequate enough to keep the pillow sturdy and equally filled for a long, long time. The filling will give you peace of mind that your pillow won't easily lose its sturdy shape. 
The CozyPlush includes a pocket where you can put phones, books, and other accessories. 
Design-wise, CozyPlush is a win. The velvet material and the earth-tone color palette can help you combine both back relief and style.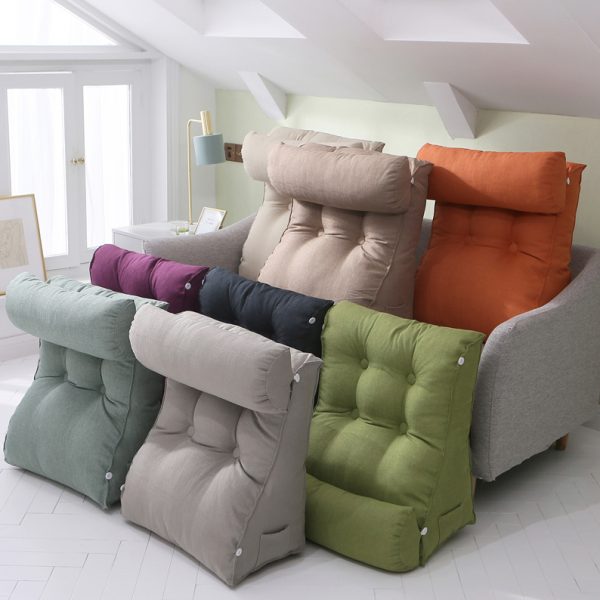 The creators of FuvahLean have made an impressive wedge pillow equipped with great materials, beyond-par durability and firmness, and a versatility for anyone who wants to get a bang for their buck. 
The FluvahLean is great for multiple positions for resting. Readers can lie down on their backs and their sides without worrying about muscle strain. If you wish to take some rest, you can definitely use this while you are lying down to sleep. 
The durable, ergonomic form of the FluvahLean helps you achieve the right posture for your back even while you're sitting or lying down. The design is especially helpful for those suffering from sleep apnea, severe back pains, and acid reflux. 
The fill of the FluvahLean is 100% cotton, therefore, not prone to extrusion and uneven levels. 
Another plus of the FluvahLean is its modern, elegant design. With multiple colors, you won't have to compromise style for comfort. The FluvahLean is easy to match with your existing interior for your living room, bedroom, and office. 
The relief to some of our biggest pains in the body doesn't need to be expensive. Even with a good, sturdy wedge pillow, you can significantly lessen body pain issues. Our top picks mentioned above were carefully tested, tried, and reviewed to make sure you get the best of the bests.